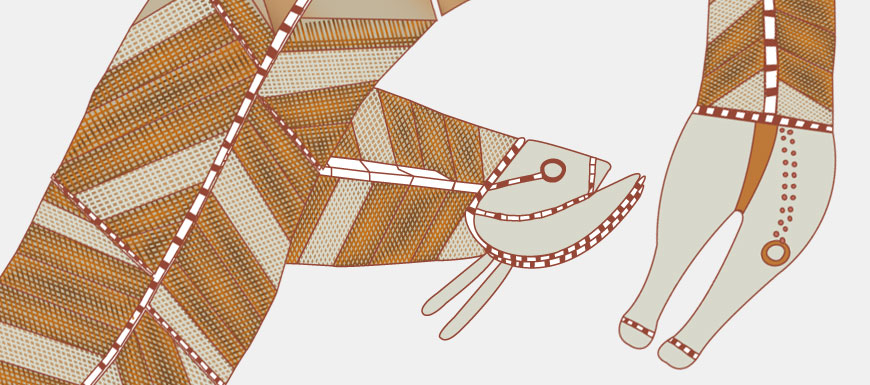 2017-2018 Fulbright Scholar Application
The Fulbright U.S. Scholar Program is looking for applicants for 12 research awards! Awards are open to academics and professionals in all disiplines, ranging from humanities and public policy to the sciences and public health. Currently, the Fulbright Program s looking for Distinguished Chairs, Senior Scholars, and Postdoctoral researchers  (specifically in health related fields). The application period ends on 1 AUGUST 2016. For more information, please visit the Fulbright Scholar Website.
ANZSANA 2017 Call for Papers
In 2017, ANZSANA will hold its annual conference at the Embassy of Australia, Washington DC.  ANZSANA is a multidisciplinary organization that supports and promotes the study of Australia and New Zealand in North America. We welcome papers on any aspect of Australian or New Zealand studies as well as comparative studies involving Australia, New Zealand, and North America.  The program committee invites proposals for individual papers, full panels, presentations, performances, films, roundtables, workshops, conversations, or alternative formats.
We are looking for submissions from scholars and students, but also professionals, writers, and artists whose work contributes to the deepening of understanding about Australia and/or New Zealand within North America.
We offer a limited number of travel grants to facilitate graduate student participation, as well as remission of their registration fees. Graduate students must indicate their status as such in their paper proposals in order to be considered for a grant.
As part of our support for the expansion of scholarship focused on Australia, ANZSANA will this year also offer a $500 essay prize for the most incisive and well-developed paper written by a graduate student or early career researcher. Details and the deadline for submissions for the prize can be found on our website, http://www.anzsana.net
DEADLINE for submission of paper and panel proposals is 11 NOVEMBER 2016.  Notices of acceptance will be sent no later than 16 DECEMBER 2016.  Paper proposals (as well as proposals for any other format) must include the author's name and institutional affiliation, a curriculum vitae (CV), the title, and an abstract of no more than 500 words. Panel proposals must include similar information for each of the proposed papers and authors.
Please send all proposals to ANZSANA President Krista Maglen at anzsana2017@gmail.com. Documents must be attached as either a Word or PDF document.
University of Chicago Graduate Student Wins Prize for Best Paper
The Australian and New Zealand Studies Association of North America awarded Maura Capps its inaugural Graduate Essay Prize for her outstanding paper delivered at the 2016 ANZSANA conference.
Entitled Lachlan Macquarie and the Damnable Commission: Surveying Agrarian Progress in Colonial New South Wales, 1788-1821, the paper examines rival modes of agrarian settlement in early colonial New South Wales in order to contextualize the famous "feud" between the colony's progressive (and often prodigal) governor, Lachlan Macquarie, and the Colonial Office's Commissioner of Inquiry, John Thomas Bigge.  Capps contends that their conflict reflects a much deeper agrarian crisis as NSW began its transition from an agricultural to a pastoral economy in the 1820s and 1830s. The paper derives from Capps' dissertation in which she examines competing agrarianisms on a comparative scale, looking at the fate of Enlightenment-era "high husbandry" in three of Britain's post-American Independence colonies of settlement: New South Wales, the Cape Colony (South Africa), and New Zealand. One of the judges remarked that Capps' paper "will make me think differently about the early decades of settlement in New South Wales."  
Capps is a graduate student at the University of Chicago. Read her essay on the Lachlan Macquarie Commission (ANZSANA members only). The prize comes with a purse of $500.  ANZSANA thanks an anonymous donor for providing financial support for the prize.
Clark Scholars Visit Washington D.C.
---
(Picture 1: Emily, Dr. Evans, and Darcey in front of the White House; Picture 2: Emily braving the dreary D.C. weather.)
April 27-30, Clark Scholars Darcey Holender and Emily Rohles toured the nation's capital alongside other undergraduate researchers from the University of Texas at Austin. The students met with representatives from interest groups as well as former members of the House of Representatives and the Senate. Other meetings included officials from the Office of the Legislative Counsel and the Parliamentarian of the House of Representatives.  At the National Archives the students were given an exclusive opportunity to view important historical documents.  Their busy two days closed with a visit to the White House, where they met with a Texas Ex who parlayed an undergraduate internship into a five-year stint working for the President and First Lady. Clark Center Director Rhonda Evans was in town for meetings at the Australian Embassy and tagged along to the White House. 
---
(Picture 3: A group of students with former Senator Dick Lugar)