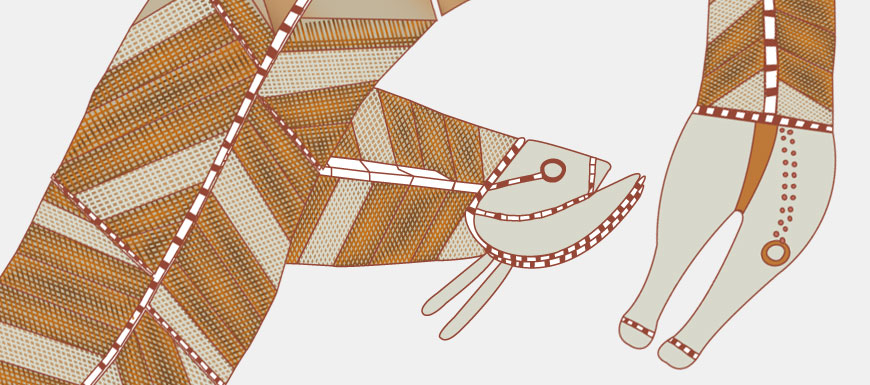 ANSZANA Opens Sumbissions for 2018 Meeting
The Australian and New Zealand Studies Association of North America (ANZSANA) has opened up submissions for its 2018 annual meeting, which for the first time, will be held in Mexico.  The call for papers and more can be found on ANZSANA's new website. Join ANZSANA in Guadalajara!
Australian Studies Symposium to be Held in China
The newly established Australia Studies Center at Shanghai Jiao Tong University, the Australian Center at the University of Melbourne, the National Centre for Australian Studies at Monash University, and the Australian Studies University in Tsinghua University will hold a symposium in Shanghai on the city campus of Jiao Tong University, 27-29 October 2017. Scholars from Australian Studies Centers around the world are invited gather to discuss their research, institutional priorities, and resources and consider ways in which their centers might collaborate and develop an international Australian Studies network. China, alone, has a significant number of Australian Studies Centers, and there are at least fifteen other Centers located around the world, including here at UT-Austin. Those who attend the symposium might also consider participating the Australian Studies conference hosted by Jiangsu Normal University, Xuzhou on 1-3 November. Participants must register for the symposium by 15 August. Abstracts for papers must be submitted by 31 August.  For more information, click here.
Rosa Muñoz: Report From a Longhorn "Down Under"
In 2016, the Clark Center provided a supplementary scholarship to Rosa Muñoz, a psychology major at UT-Austin, that enabled her to spend a semester at the University of Sydney. Rosa spent six months overseas. It was her first experience traveling abroad, and she made the trip to Sydney alone. The magnitude of the journey struck her as she sat in the plane awaiting take-off and contemplating the fact that she would spend the next 16 hours in the air over the Pacific Ocean. Although Rosa had long wanted to study abroad, she says that "never in a million years" did she expect to have this opportunity.
Rosa completed four courses, including a graduate-level psychology class. By far, she most enjoyed a course entitled Learning in Outdoor Education. Students from around the world were enrolled and the course involved experiential learning exercises and hiking in the Blue Mountains and the Royal National Park. Rosa also worked as an intern with the Blue Knot Foundation, a national organization that provides assistance to adults who have experienced childhood trauma. She found the workplace there to be "more relaxed" in Australia than in the United States. Rosa also found that the courses were structured differently at the University of Sydney than what she was accustomed to at UT-Austin, and she had to alter her study habits in order to prepare for a different style of evaluation. Finally, in Sydney, Rosa had to rely on public transportation to get to campus as well as around the city—another change from life in Austin. As a result of these differences, Rosa had to learn to manage her time better.
In addition to the kindness of the Australian people, Rosa was struck Australia's natural beauty. During a visit to the Great Barrier Reef, she learned firsthand about the damage that the Reef has sustained as a result of global warming. From this experience, Rosa gained a deeper understanding of the challenges that humankind faces in preserving the environment. Her travels also took her Tasmania. Beyond Australia, Rosa visited Thailand, an experience that enabled her to appreciate the differences between developed and developing countries.
Rosa's study abroad experience turned her into an evangelist for international travel. She says: "The next time you get the opportunity to hop on a plane and go somewhere out of your comfort zone, do it! That is how you grow, that is what makes life so precious and unique. All the experiences you make, memories you create, people you meet from different parts of the world end up being something so special. I am grateful to have been able to experience this and happy to say that it has made me into a better person. Cheers to that, mates!"
Apply to be a Clark Scholar for 2017-2018!
Would you like to spend the upcoming academic year learning how to conduct research and pursuing an original research project of your own? Are you interested in receiving one-on-one mentoring by faculty and graduate students? Would you like to travel to either Australia or New Zealand to present your research findings and assist UT-Austin faculty with their research "in the field"? If you answered "yes" to any of these questions, then you should consider applying to be a Clark Scholar. 
Learn more about the program and application process at an informational session that will be held in BEN 1.124 on Monday, April 10 at 6:00 pm. View a detailed description of the Clark Scholars program here and download the application here.