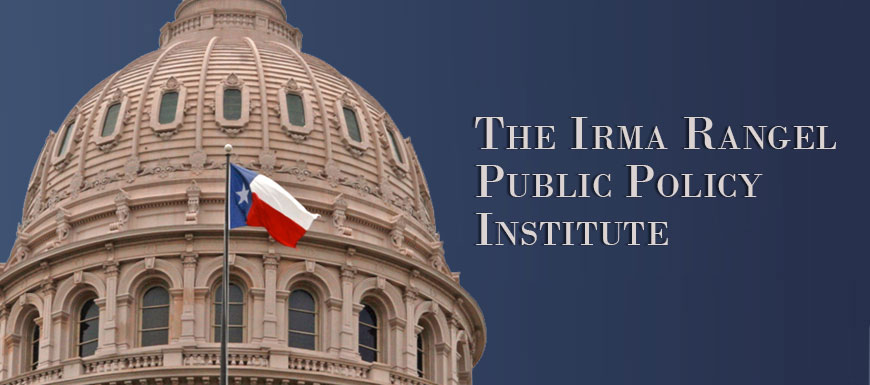 Welcome...
Representative Irma Rangel at work on the floor of the Texas House. (Photo courtesy of Texas House of Representatives Photography)
The Irma Rangel Public Policy Institute, a research unit of the University of Texas at Austin in the Department of Government and the College of Liberal Arts, focuses on public policy issues salient to the State of Texas. The Institute support research on topics including education, immigration, law enforcement, voting and elections, naturalization and citizenship, ethnic relations, welfare reform, bilingual education, access to information technology, economic development along the Texas/Mexico border, and the effect of high-tech growth on the Austin area. Although our research has covered a wide range of subjects over the last two decades, the Institute is particularly interested in issues relevant to the growing Latino/Hispanic population.
The Institute provides unique opportunities for graduate students to acquire hands-on experience in conducting policy research. In addition to the projects we initiate, students work on collaborative projects with other UT units. We also facilitate graduate student collaboration with faculty members and award research grants to graduate students for doctoral and other research. The Institute also supports faculty research consistent with its mission and works with faculty at other universities in Texas, such as Texas A&M University and the University of Texas-Pan American.
The Institute supports the publication of books, working papers, academic journal articles, policy briefs, book chapters, and primers, thereby disseminating our research to a wide audience. We are beginning to convert our paper reports and publications into PDF format so that they can be posted in a new "publications" section of this website. Please check back to see an expanding list of available research products.
---