Congratulations Classics Graduates!
Tue, June 9, 2015
Classics' faculty and graduates
These are our stellar graduates of 2015:
Bailee Adkins
Annemieke Bay - will be a real estate agent.
Nathan Carmichael - will be a member of AmeriCorps for this next year, as a literacy tutor at elementary schools here in Austin, and will apply for graduate school for the following year.
Caroline Crews – plans on spending the next two years getting her MA in Biblical Studies before applying to PhD programs.
Ciaran Dean-Jones - will study 19th-century American History as a Jefferson Fellow at the University of Virginia.
Alenis Leon - will be serving as a union organizer with a SEIU local in Santa Cruz, CA.
Jane Robbins Mize - will be interning at the Paris Review in NYC.
Jason Paone - will be working toward a Masters of Theological Studies at Duke University for the next two years.
Lorrie Raines - will be a business analyst at McKinsey & Co. in Dallas
Kyli Rosson - will be working at an auction house for a year or two before applying to graduate schools in Classics.
Elizabeth Rozacky - will be heading to law school next year and is leaning towards the University of Colorado.
Rachel Sampson – will be working as a secondary Latin teacher to influence the lives of kids and promote the Classics in younger generations.
Jody Saylor – will be attending Baylor Law School
Gabrielle Sepulveda – is going to be pursuing a doctoral degree in Audiology here at UT.
Jorge Wong – will be pursuing a PhD in Classics at UC Berkeley.
Michael Wu – will be pursuing a PhD in computer science at Johns Hopkins University.
Jonathan Young – will be traveling to Hungary through the Young Adults in Global Mission (YAGM) program to do service work for the duration of one year beginning in August. Thereafter, he plans to apply to graduate school with the hopes that he may some day teach Classical Greek and Latin at the college level.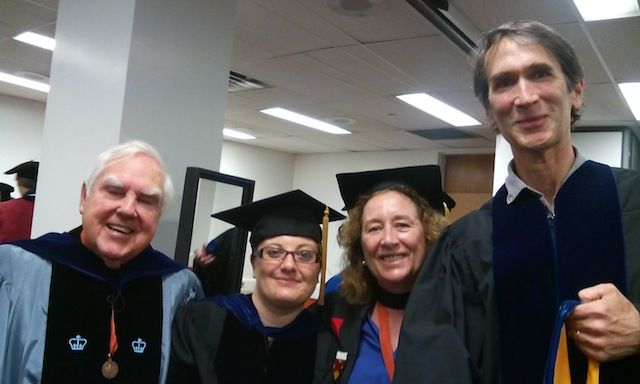 ---