Diversity
Office of Diversity, Equity and Inclusion
committed to creating a diverse and inclusive community
Office of Diversity, Equity and Inclusion
College of Liberal Arts Statement on Diversity
The College of Liberal Arts is committed to creating and maintaining a diverse and inclusive academic community in which all members are equally respected and valued. We define diversity broadly to include, but not limited to, race, ethnicity, nationality, citizenship, religion, gender identity, sexual orientation, socioeconomic background, (dis)ability, veteran status and age.
We believe diversity inspires and increases excellence. Interacting and collaborating with talented people of diverse backgrounds and perspectives is fundamental to education at a public university, as it enriches the environment for learning, discovery and public service. Students learn to challenge their own ideas, to critically analyze new information, to think more creatively and become better prepared to succeed in an increasingly diverse state and country as well as in the wider global society. We believe that individuals can only achieve their full potential when they are in a supportive and welcoming environment that allows the free and civil exchange of ideas. We are therefore dedicated to providing a climate where all can prosper, realize their full potential and truly change the world.
DIP Task Force Reports
Read the reports and recommendations from the Diversity and Inclusion Plan (DIP) Task Force and the response from COLA leadership.
Learn More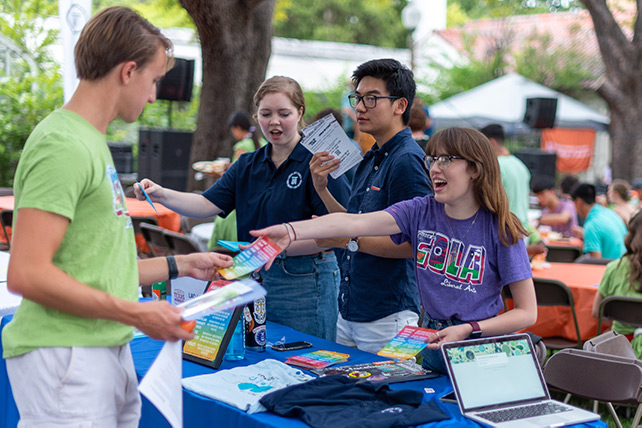 COLA Staff Champion of Inclusion Award
The College of Liberal Arts Staff Champion of Inclusion Award is designed to recognize the efforts of staff who strive to create and maintain an inclusive environment for the college's faculty, staff and/or students, and wider Austin community.
Learn More