Touring Taiwan Writers Visit UT
Sat, October 31, 2009
On November, 9 (Monday), 3:30-5:00PM, two renowned writers from Taiwan, Ms. Chu Tien-wen and Mr. Liu Ke-hsiang, gave a public talk held in the Meyerson Conference Room. The event enjoyed a full-house attendance by members of the communities from both UT and outside of UT, and attracted the media attention of three Chinese-language newspapers as well as a TV station.
During the 90-minute talk the writers in turn shared their world view and writing philosophies, followed by a question-and-answer session. Opening the talk, Liu discussed the idea of "mainstream fruits" and "non-mainstream fruits" by tracing the history of "Fragrant Melon" in Taiwan. Through the historical perspective of the melon's prevalence and decline, Liu offered an acute observation of the changing contour of Taiwan's ecology, economy, and social structure. Following Liu's delivery, Chu extensively discussed her latest novel Witch Talk, which took eight years to complete. The novel can be seen as a summation of Chu's writing philosophy garnered over the years. Through words, the writer is like a witch who casts spell rendering the familiar the unfamiliar, and thus propelling the reader to see the world through imaginative angles. Through recording the writer's memory in words, the power of the writing spell extends even to resist and defy the passage of time.
The writers' five-day visit (November 6-10, 2009) was an eventful one. They visited various historical and tourist attractions, including the Michener Center for Writers on UT campus, State Capitol, Texas History Museum, and Alamo in San Antonio. On November 8 (Sunday), the writers also gave a three-hour seminar to graduate students of Chinese literature from the Department of Asian Studies.
A report on the seminar was aired on a Chinese-language news station, Compatriot News and features interviews with the two writers and the Center's very own Professor Chang. The video can be viewed here.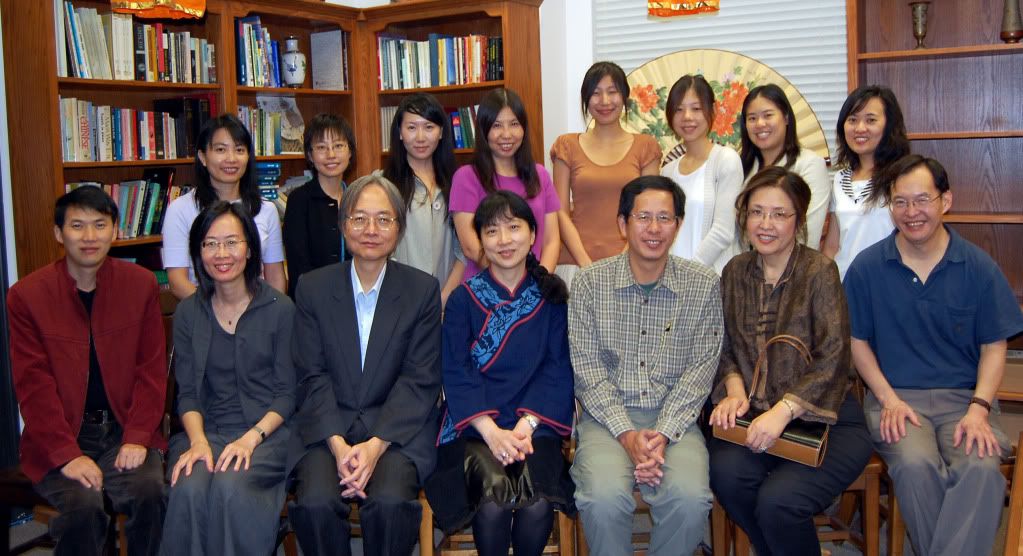 ---