Professor Don Graham and Assistant Professor Allen MacDuffie win Regents' Outstanding Teaching Awards
Fri, September 27, 2013
The Department of English congratulates Professor Don Graham and Assistant Professor Allen MacDuffie, recipients of the 2013 Regents' Outstanding Teaching Award.
The Regents' Teaching Awards, now in their fifth year, recognize faculty members who demonstrate extraordinary classroom performance and innovation at the undergraduate level. In order to receive an award, nominees must demonstrate a clear commitment to teaching and a sustained ability to deliver excellence to the undergraduate learning experience.
This year there are 63 recipients within the UT System, 26 of whom teach at UT Austin. The awards program is one of the largest monetary teaching recognition programs in the country.
The rigorous selection process subjects candidates to a three-year teaching performance assessment by campus and external examiners, as well as evaluations by students, peer faculty, and external reviewers. Candidates must also provide a teaching portfolio detailing pedagogical innovation, continuous improvement of course materials, overall teacher training experience, and a statement of teaching philosophy and objectives.
Graham and MacDuffie have consistently exhibited commitment to excellence in the classroom and substantial dedication to their students, serving as academic mentors and vehicles of inspiration.
Don Graham's research interests include Southwestern American Literature/ Film, Nineteenth & Twentieth Century American Literature/Culture, and Australian Literature. Major publications include No Name on the Bullet: A Biography of Audie Murphy (1989); Kings of Texas: The 150-Year Saga of an American Ranching Empire (2003), which won the T.I.L. Carr P. Collins Prize for Best Nonfiction Book; and State of Minds: Texas Culture and Its Discontents (2011). In 2005 Graham received the Best General Criticism Award from the City/Regional Magazine Association, for his literary columns in Texas Monthly. In 2006 he received the Chancellor's Award for Outstanding Undergraduate Teaching at UT.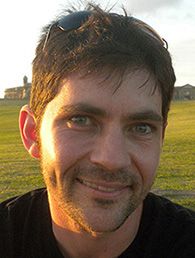 Allen MacDuffie received his Ph.D. from Harvard University in 2007. His book, Victorian Literature, Energy, and the Ecological Imagination, will be published by Cambridge University Press in 2014. His work has appeared in the journals Representations and ELH, and is forthcoming in PMLA. In 2011 he was awarded the Raymond A. Dickson Centennial Endowed Teaching Fellowship by the College of Liberal Arts.
---