Retirement Remarks from Alan Friedman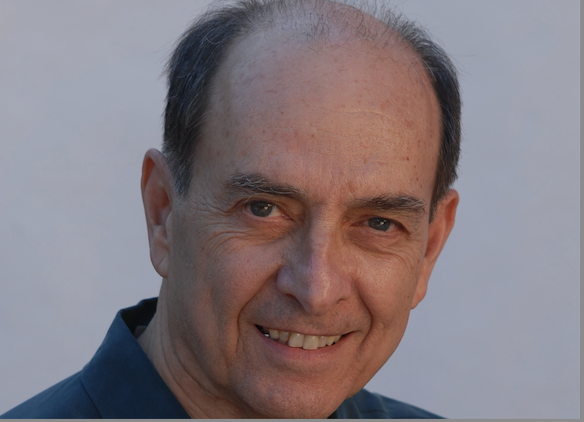 To begin at the beginning: I was attending the MLA convention in a very cold Chicago, the first time I'd ever been west of the Mississippi River. It was Dec 1963, one month after Pres. Kennedy was assassinated in Dallas. On the convention's last day, I received a take-it-or-leave-it frontier job offer from UT: I could accept on the spot; sign the offer and leave it at the front desk within the next 2 hours; or leave town clutching it, thereby making the offer, I was told, contingent on its still being available when I decided. I took it back to New York unsigned. Calling 2 weeks later when I was ready to accept, I felt a bit smug that of course the job was still mine, which it was. But I was then told I had to sign a loyalty oath to the US and the state, which gave me further pause. Texas was Texas even then.
But in August we loaded up our vintage Plymouth (as I think it was) and headed back across the Mississippi -- Maxine, 2-month-old Eric, and me. Not-yet-born Scot subsequently wrote of the family mythology that grew out of that journey: "My parents were clinically insane at the time of the move, as evidenced by the lack of air conditioning in their car and the fact that they would leave the civilized world of subterranean transportation and gang violence for what they thought would be a dry, barren wasteland covered in cattle and tumbleweeds, and where good-for-nuthin', gun-totin' varmints would ride into town at the drop of a ten-gallon hat and shoot you just as soon as look at you." There was some truth to that perspective, although it proved to be truer on campus than in town.
Scot was present if not yet sentient for the next mythic family car ride, which occurred two years later, on August 1, 1966. Having decided to drive to campus to surprise me for lunch with my sister Sharon and Scot, Maxine was nearing Guadalupe when, fortuitously, Scot fell asleep, and she decided to return home just as the tower shooting began. I remained on campus and witnessed the carnage from the Parlin lounge.
That year, too, I got caught up in a palace revolution against the then-departmental Chair, Clarence Cline, and the Budget Council; after what seemed our initial success, we were betrayed by then Dean Burdine. When Burdine died suddenly in his office shortly thereafter (legend has it that it was from a heart attack brought on by his reading stock market news), we took it as a sign, regrouped, and helped to make John Silber dean, which inaugurated even more exciting times – including our getting the new departmental chair we sought and the University's first Executive Committee, which we invented. Around that time, Frank Erwin, who was Regents Chair before he was a now-razed sports arena, was locked in battle with students, whom he called "dirty nuthins," over Vietnam protests and their refusal to vacate the trees they were occupying to prevent their removal to enable the stadium to be expanded. When Silber openly opposed Erwin's tactics and desire to dismember the College of Arts and Sciences because it had supposedly gotten too big and powerful, Erwin told him: "John, I'm going to make you famous by firing you," and he did.
I soon got involved with the Faculty Senate, which I thought was a big deal. But we were told by the then-Provost that, though the Senate comprised 2/3 of the University Council, it was just a caucus and the faculty lacked legislative authority. The two bodies each met fruitlessly once a month, so that when I came to present the report of the Senate's Governance Committee that I chaired, I argued that the need for change resulted from our having a structure that resembledWaiting for Godot, a play in which nothing happens – twice.
I wound up chairing first the Senate and then the new Council during what administrators would call "interesting times." Perhaps the most interesting of the 13 University presidents under whom I served turned out to be the lone woman, the mild-mannered and ill-suited Lorene Rogers (in the 1970s). "Under whom I served" is actually misleading, since the faculty boycotted her presidency because her popular predecessor was summarily fired and she was hired despite being unanimously rejected by the faculty/student search committee.
During those years I did enjoy serving as Plan II Director, although times were particularly hard for what was then a step-child of a program because the split of Arts and Sciences caused it to be dumped into something called The Division of General and Comparative Studies, commonly known as the "grab bag" college, along with all the other programs that lacked budgets, like ROTC and the ethnic centers. I optimistically assumed I could help Plan II not only survive but thrive. I loved running and teaching in the program, which became something of a family affair when Liz also came to teach in it, and then Sharon, Lorraine, and Daniel all became Plan II students.
What else did I take pleasure in? I enjoyed establishing and coordinating faculty exchanges for the Department, and teaching on several of them -- starting in England (where I met Liz and began the process of persuading her to live with me here), then in Ireland and France; founding and directing the Oxford Summer Program; organizing and coordinating Actors From The London Stage residencies; establishing and directing the student organization, Spirit of Shakespeare; and writing a number of books. Also important were such ancillary activities as playing softball on the Quarks (with Evan, Chip, Kurt, Don Graham, Wayne Lesser, among others); bridge with Evan, Jim Garrison, Kurt, Tom Whitbread, and Roger Renwick; and squash with James and Neville.
I was fortunate in many of my colleagues, particularly my collaborators: Chuck Rossman first and foremost (we collaborated on three major conferences and 7 edited books or special journal issues, and we worked with Liz to establish the Oxford Summer Program); James and David on Shakespeare projects; book collections with Evan (Helena) and with Mia; team-teaching with Betty Sue Flowers, Sandy Levinson of the Law School, and with Liz on a very special Plan II freshman class that wound up lasting 4 years.
Perhaps my most complex and interesting gig was "Twelve Years the Spouse of a Chair," which ended just about the time the worlds around us began falling apart in various ways. I've been saddened by many things that have occurred since that time, but I remain super grateful that Liz and I have managed, thus far, to come through in reasonably good shape, and to have built this house. I'm also extremely grateful for all of you who wanted and were able to be here today, undeterred by our covid postponement. Thank you for your friendship and your many kindnesses.