Staff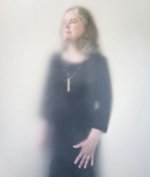 Dr. Pauline Strong, Director
512-471-9056 | strong@humanitiesinstitute.utexas.edu
(Photo credit: Ann Hamilton)
Pauline Strong has taught anthropology, women's and gender studies, and Native American and Indigenous Studies at The University of Texas at Austin since 1993. After receiving a bachelor's degree in philosophy at The Colorado College, she completed master's and doctoral degrees in sociocultural anthropology at the University of Chicago. Her research centers on historical and contemporary representations of Native Americans and American national identity in such contexts as literature, films, museums, sports arenas, and youth organizations. Strong was a Fellow of the Humanities Institute in 2001 and 2005, and became Director in 2009.
Strong is the author of American Indians and the American Imaginary: Cultural Representation Across the Centuries (2012) and Captive Selves, Captivating Others: The Politics and Poetics of Colonial American Captivity Narratives (1999). She is also co-editor (with Sergei Kan) of New Perspectives on Native North America: Cultures, Histories, Representations (2006). Her articles appear in journals and anthologies in the fields of American Studies, cultural studies, history, media studies, Native American Studies, and sports studies as well as anthropology. She is the recipient of several teaching awards, most recently the Provost's Teaching Fellowship, and directs the Difficult Dialogues program.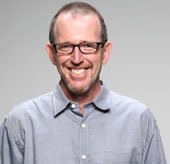 Dr. Phillip Barrish, Associate Director for Health & Humanities
512-471-7840 | pbarrish@austin.utexas.edu
Phillip Barrish is the Tony Hilfer Professor of American and British literature in the Department of English and Professor of Medical Education at Dell Medical School, as well as a faculty affiliate with the Department of American Studies and the Center for Women's and Gender Studies. His current book project is titled Beyond the Bedside: American Literature, Social Justice, and the Health Care System. His previously published books include The Cambridge Introduction to American Literary Realism (2011); White Liberal Identity, Literary Pedagogy, and Classic American Realism (2005); and American Literary Realism, Critical Theory, and Intellectual Prestige, 1880-1995 (2001). Barrish oversees Health Humanities programming at the Humanities Institute and teaches Health Humanities courses to undergraduate, graduate, and medical students. He also directs the MA program in Humanities, Health, and Medicine.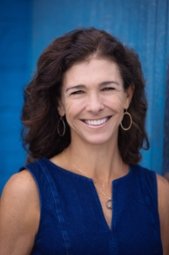 Dr. Tanya Clement, Associate Director for Digital Humanities
Tanya E. Clement is an Associate Professor in the Department of English and the Director of the Initiative for Digital Humanities at the University of Texas at Austin. Her primary areas of research are textual studies, sound studies, and infrastructure studies as these concerns impact academic research, research libraries, and the creation of research tools and resources in Digital Humanities (DH). She leads High Performance Sound Technologies for Access and Scholarship (HiPSTAS) for the development and interrogation of socio-technical infrastructures to increase access and scholarship with audiovisual cultural heritage collections.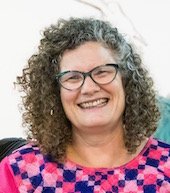 Dr. Melissa Biggs, Administrative Program Coordinator
512-471-9056 | melissa.biggs@austin.utexas.edu
(Photo credit: Brian Fitzsimmons)
Melissa Biggs is a cultural anthropologist specializing in issues of representation and cultural heritage, with a focus on food and museums. She is currently the Administrative Program Coordinator at the Humanities Institute at the University of Texas at Austin.
From 2016-2017, she was a Fulbright Garcia-Robles Scholar located in Guadalajara, Jalisco, where she carried out research on culinary tourism and traditional cooks. Previous projects include "Native American Gaming and Self-Representation," which examined the relationships between Native casinos, museums, and cultural centers, and her dissertation, "Exhibiting Mexicanidad: The National Museum of Anthropology and Mexico City in the Mexican Imaginary." Her most recent publications are "A Taste for Tapatio Things: A changing city, a changing palate," a chapter in the volume Food, the Senses and the City (Routledge 2021), edited by Ferne Edwards, Roos Gerittsen, and Grit Wesser, and "Schooling Taste: Culinary Tourism, Study Away,and Food," a chapter in the volume Study Abroad: Service, Student Travel and the Quest for an Anti-Tourism Experience (Lexington Books 2020), edited by John Bodinger de Uriarte and Michael A. Di Giovine.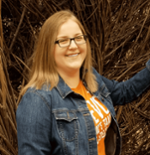 Cheney Melton, Program Assistant
Cheney Melton is the Humanities Institute's Program Assistant and an undergraduate student at the University of Texas at Austin. She is a McCombs Success Scholar and a member of the Class of 2023.
Cheney is interested in joining a non-profit organization later in her career. She holds particular interest in organizations related to animal welfare and fighting childhood poverty and studies these issues and their causes in her personal time.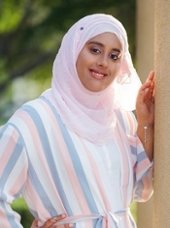 Esha Ali, Communications Coordinator
Esha Ali is the Communications Coordinator at the Humanities Institute and works closely with the directors and staff to increase public engagement and publicize the Institute's activities through social media and various other websites. Esha is a fourth-year pre-law student at the University of Texas in Austin pursuing a Bachelor of Arts in Sociology and History with a Bridging Disciplines Certificate in Human Rights & Social Justice.
Esha is interested in the non-profit field and solving international global policy problems - tacking environmental injustice, education inequality, and domestic violence against women. She is planning to go to law school to study international law and become a human rights lawyer.