Difficult Dialogues
Overview
The Humanities Institute offers undergraduate courses in a wide range of disciplines through our Difficult Dialogues program, which brings resources for facilitating dialogue on difficult and controversial topics to the classroom and the public. In addition, the Humanities Institute hosts Difficult Dialogues public forums each semester, and we work with faculty and community leaders to offer training to educators in a variety of roles in dialogue-based approaches to teaching.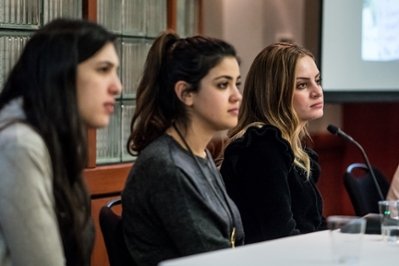 History
Founded in 2006 at the University of Texas, Difficult Dialogues began as part of a Ford Foundation initiative developed in response to reports of growing intolerance and efforts to curb academic freedom on U.S. campuses.
One of a diverse group of 27 public and private institutions selected from across the country, UT Austin is unique in offering Difficult Dialogues courses as part of the core undergraduate curriculum.
Difficult Dialogues seminars are distinctive in their focus on teaching students the skills they need to participate in constructive dialogue about controversial and potentially divisive issues.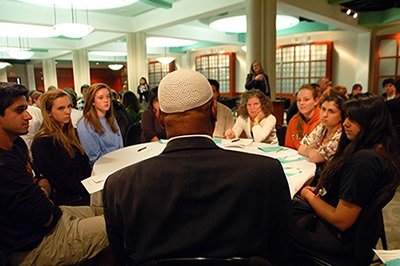 Resources
To date, UT faculty have developed more than 50 Difficult Dialogue courses, most of which are part of the First-Year Signature Course program for entering students. Public Forums focusing on current controversial topics complement the courses and engage a broader public. The program also offers workshops and resources for Difficult Dialogues faculty.
Difficult Dialogues courses cover areas such as cultural heritage and representation, gender and sexuality, health, human rights and ethics, immigration and cultural pluralism, race and ethnicity, religion in society, and sustainability.
Please visit our Press Page to learn more about how our Difficult Dialogues program has been featured in the Press.