Texas Federal Statistical Research Data Center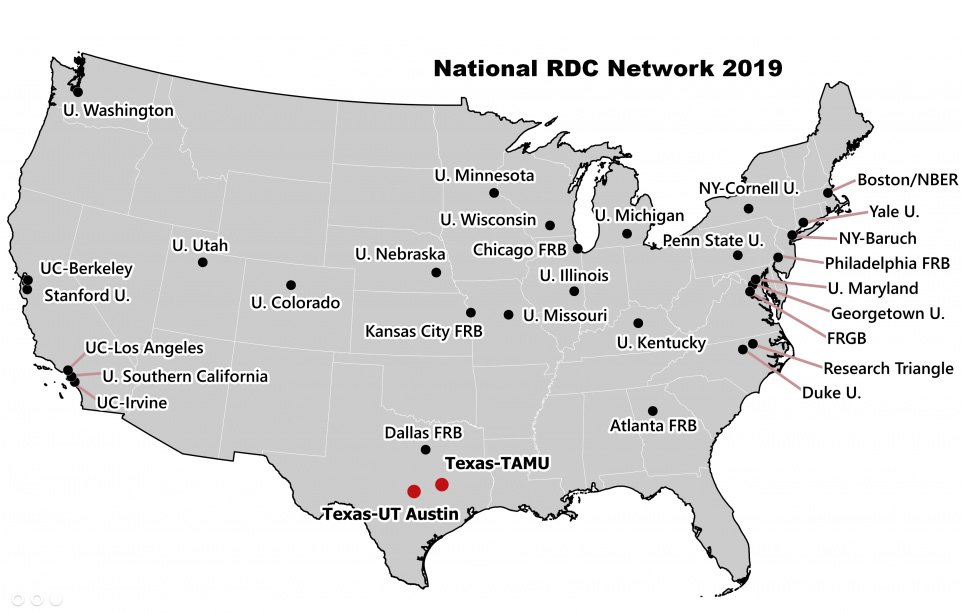 Edit Headline Text
Edit Subhead Text
The University of Texas at Austin is a member of the consortium that supports the Texas Federal Statistical Research Data Center (RDC), housed at Texas A&M University. Other consortium members include the Texas A&M University System and Baylor University.
With funding from the National Science Foundation, the Texas Federal Statistical RDC offers researchers in Texas access to non-public federal datasets. These include non-public versions of US Decennial censuses and demographic surveys; Economic censuses and surveys; and Health data from the National Center for Health Statistics (NCHS) and the Agency for Healthcare Research and Quality (AHRQ) and others.
Learn more about the Texas Federal Statistical RDC here.
See the Census Bureau page on the UT Austin branch of the Texas Federal Statistical RDC here.