Diversity
IDEAS Committee
IDEAS stands for Inclusion, Diversity, Equity, and Society. The Department of Psychology at The University of Texas at Austin values the richness and open dialogue that diversity brings to our community. Diversity refers to individual differences that broadly include ability, age, culture, ethnicity, gender, nationality, race, religion, sexual orientation, and socioeconomic status. We appreciate that diversity enriches both the departmental social climate and the scope and depth of the department's research mission. We are committed to enhancing diversity by working toward the following goals:
Fostering an atmosphere of acceptance and inclusion in which all individuals are supported and integrated both academically and socially;
Welcoming honest and open discussion regarding diversity issues;
Attracting faculty, students, and staff of diverse backgrounds to our department and departmental programs;
Incorporating diversity as a topic in our academic curriculum;
Enhancing awareness of diversity issues through ongoing research.
The Department of Psychology's Statement on Racism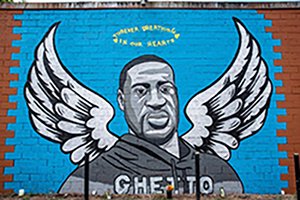 We recognize that it is more important than ever to be explicit about our department's anti-racist values, to use our voices to the fullest extent, and to recommit to actions which align with these values and words. Read the full statement here.
A Pathway to Addressing Institutional Racism: REACT 2020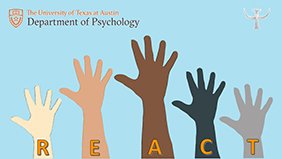 Read about the department's REACT strategy to address expressions of institutional racism by implementing changes to recruitment, admissions, hiring and communications.
Reporting
If you need to report an incident of sexual misconduct, please refer to the Title IX Office.
If you need to report an incident of harassment or discrimination, please refer to the Office for Inclusion and Equity.
College of Liberal Arts Statement on Diversity