SURE Program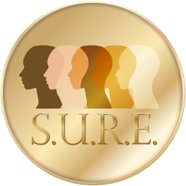 The Summer Undergraduate Research Experience (SURE) is a summer internship program that takes place on The University of Texas at Austin campus for undergraduate students interested in research in psychology and who are currently attending a college or university in the state of Texas. The program provides hands-on research experiences, training in experimental design, and an introduction to a network of scholars in the field of Psychology.
We strongly encourage students from traditionally underrepresented groups to apply, especially those from institutions with few or no research opportunities. No previous research experience is necessary, but applicants are expected to have a strong interest in psychological research as well as a strong academic background.
Students who are accepted into the SURE program will be involved in all aspects of the research process, increasing the student's knowledge about, and enthusiasm for, laboratory and field work in psychology.
The entirety of the SURE program occurs in-person.