Thursday Feb 2, 2017 5:00 PM | GDC 1.304
Patrick Jagoda, Associate Professor of English and Cinema and Media Studies at the University of Chicago, will be giving two talks. The first, titled "Alternate Reality Games: An Artist's Talk and Discussion," will draw from hisexperiences directing and creating S.E.E.D. and The Project. S.E.E.D. was an alternate reality game created to guide high school youth through a STEM (Science, Technology, Engineering, and Math) curriculum and to introduce them to the basics of serious game design. The Project was a Chicago-based alternate reality game done in collaboration with artist Sha Xin Wei and conveyed a single transmedia story through social media, performative role-playing, responsive media environments, and a series of live games.
Jagoda's second talk, titled "Gaming the Medical Humanities," will cover some of the projects that he currently does in the Game Changer Chicago Design lab. In early 2013, Jagoda, in partnership with Melissa Gilliam, Professor of Obstetrics & Gynecology and Pediatrics at the University of Chicago, established the Lab, bringing on full-time game design staff, graduate and undergraduate student fellows, and high school youth from the south side of Chicago. Together, they create digital stories and games about health and social justice issues.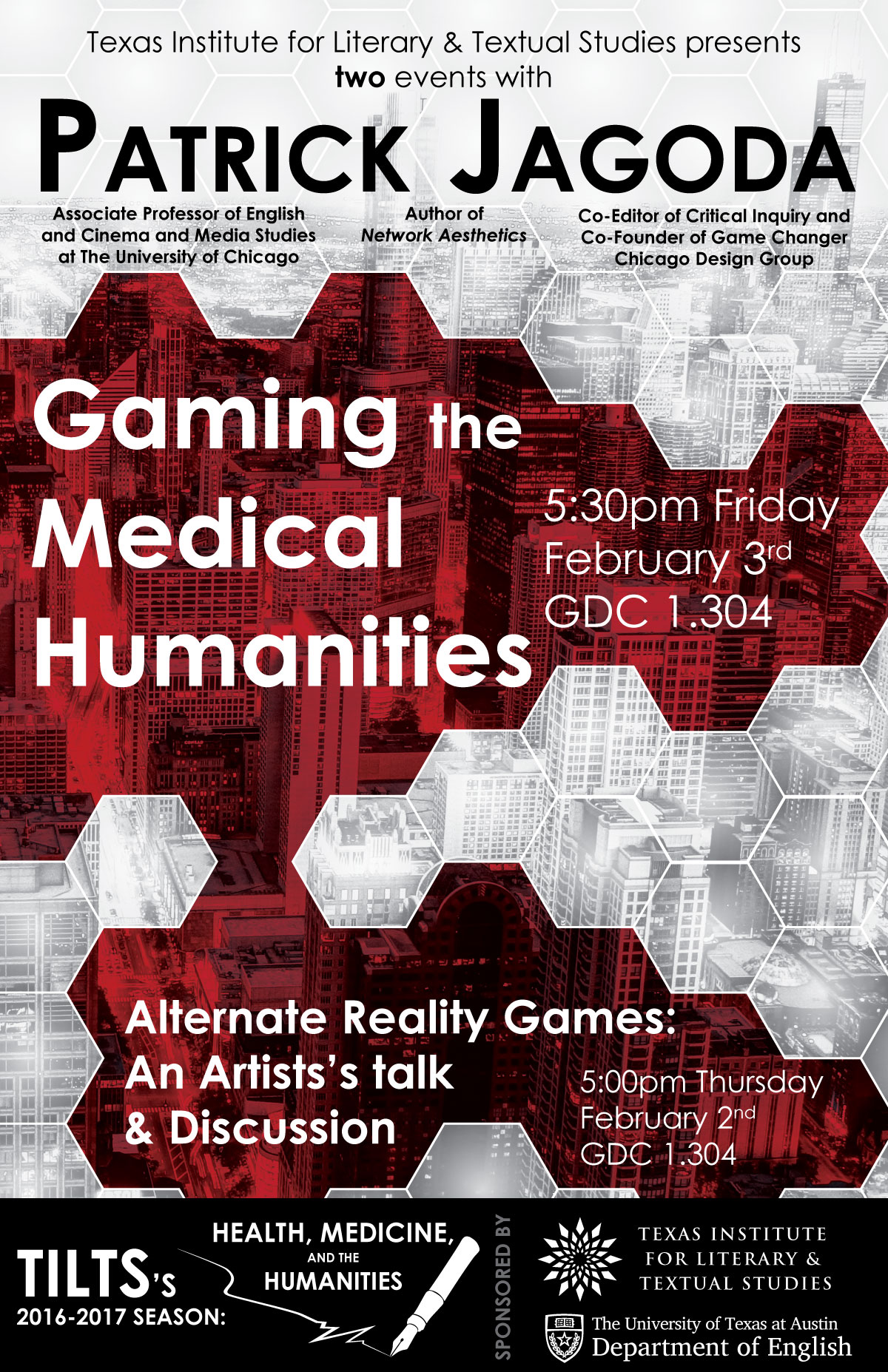 ---