Thu, Jun 22, 2017
Aedes aegypti, known as the yellow fever mosquito, carries the Zika virus.
Brazilian women of low socio-economic status face more barriers preventing or postponing pregnancies than women of high-socioeconomic status, heightening their risk of having a child with congenital Zika syndrome and microcephaly— a neurological defect in which an infant's head is abnormally small, according to research at The University of Texas at Austin.
Pernambuco, a state in northeastern Brazil with stagnant water and sanitation problems suitable for the proliferation of the Zika-carrying mosquito Aedes aegypti, was hit hard by the recent Zika epidemic. Preliminary data shows nine to ten months after the link between Zika and microcephaly was established, the state experienced a decline in live births, suggesting women's aversion to childbirth due to concerns over contracting and passing on the virus. But some woman fear their precautions fall short, particularly in a country where abortion is highly restricted.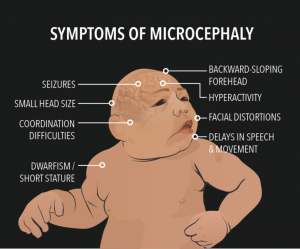 In a study recently publishedin Population and Development Review, UT Austin researchers teamed with researchers from the Microcephaly Epidemic Research Group and Cedeplar, both in Brazil, to draw on focus group data from 114 high and low income women in Brazil. Almost every woman had concerns about Zika and many of them presented intentions to postpone pregnancies until a better resolution is established.
In their interviews, lower income women expressed feeling less in control of their reproductive intentions, partly because they faced more obstacles to obtaining their preferred method of contraception but also because of more barriers to negotiating contraception with their partners.
"Our research has shown that preventing conception during this heightened time of Zika was a concern for all women of reproductive age in Brazil regardless of income level, but poorer women did not feel fully in control of their reproductive decisions," said lead author Letícia Marteleto, a UT Austin sociology professor and researcher in the university's Population Research Center. "These feelings derive in a large part from real-world difficulties accessing their preferred forms of contraception."
Lower income women reported less effective and fewer choices of contraception than higher income women. While lower income women frequently reported using methods such as the pill or condoms — all of which are available at public clinics in Brazil — higher income women reported access to private clinics with more effective contraceptive methods, including IUDs. Additionally, many lower income women offered lengthy accounts of inconsistent use, failure or absence of methods despite their fear of contracting Zika and their desire to postpone or prevent pregnancies.
To combat the disparity in preferred contraceptive use and help prevent at-risk pregnancies among lower income women, the researchers recommend reducing barriers to contraception
"By disseminating more information about effective contraceptive use, providing long-acting reversible contraception at public clinics and making the contraceptives more affordable and available in all pharmacies, this vulnerable low-income population can gain reproductive control," Marteleto said.
---