Internship Program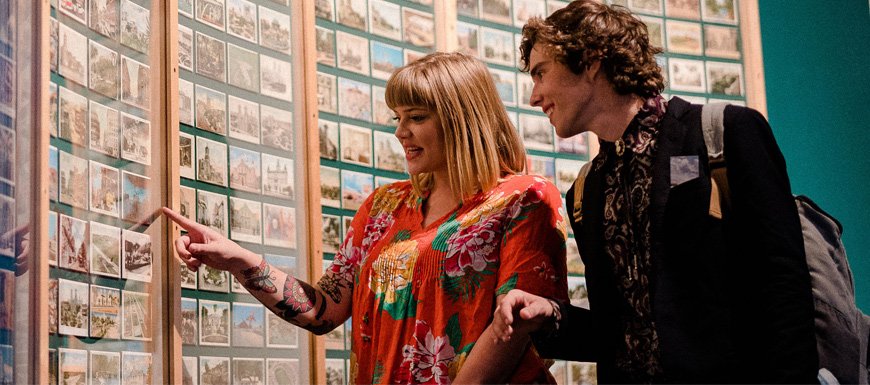 Edit Headline Text
Edit Subhead Text
Gain Valuable Professional Experience while Earning Course Credit.
At the Schusterman Center, we believe that professional, hands-on experience is essential to succeed in today's job market. With an internship in Jewish Studies, you can explore career paths, build professional connections, and cultivate your passion for art, education, and social service while also earning course credit. The internship program is open to all degree seeking undergraduate students at UT Austin, regardless of race, religion, ethnicity, nationality or gender.
The Internship Program in Jewish Studies bridges what you've learned in the classroom with real-world experience through a semester-long internship placement at a local non-profit organization in the areas of arts and culture, social justice, and/or social service. There are two major components to the program:
1) Student Interns work a minimum of 10 hours per week for 13 weeks at their internship site. You can select a site from our list of partners or choose your own (Please check our requirements for internship sites). Visit How to Apply for step-by-step instructions.
Ideally, students should have their host organization selected by the first week of classes, with the two-part COLA application completed and approved by week two of the semester.
2) Student Interns will enroll in LA 320J (30095), a weekly seminar led by Dr. Suzanne Seriff (Anthropology and Jewish Studies). In this course, you will discuss questions of leadership, community responsibility, work place ethics, and what Jewish texts have to teach about social justice issues such as poverty alleviation, food justice, healthcare, immigration, and the law. Guest lectures, field trips, food, and films will round out this unique experience throughout the semester. Students earn 3 credit-hours for this course.
Allow us to help you tailor your experience to your goals and interests; email Dr. Seriff sseriff@austin.utexas.edu to start your placement today! You must have a 3.0 GPA or higher to apply.
Hero photo credit: The Bullock Texas State History Museum