Undergraduate Programs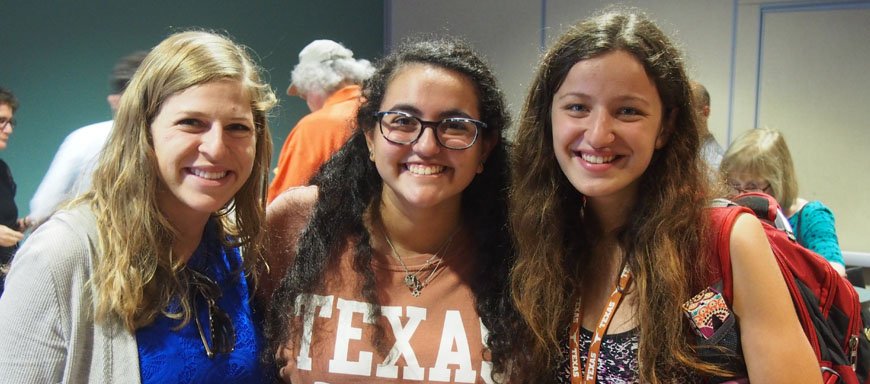 Edit Headline Text
Edit Subhead Text
The Jewish Studies major and courses at The University of Texas have been designed to reflect the dynamic complexity of Jewish histories, literatures, populations, traditions, and transformations wherever they have existed. At the same time, the Jewish experience provides a lens through which to examine the evolution of cultural identities across national boundaries, and constructions of nation, race, and ethnicity.
Jewish Studies is an interdisciplinary field of study that draws upon faculty from more than twelve departments in the College of Liberal Arts and beyond. Jewish Studies courses examine a wide range of topics from the Dead Sea Scrolls to Yiddish in America, from Jews in Latin America to multicultural Israel, from the history of the Holocaust to the importance of the Holocaust in contemporary American culture. Jewish Studies faculty have a wide range of expertise and teaching interests. Click here to meet our faculty.
A unique part of Jewish Studies at The University of Texas is the Arts and Social Service Internship Program. An internship allows you to acquire work skills and experience as well as build a professional network while earning course credit.
Learning Yiddish
Students in Dr. Itzik Gottesman's Yiddish class showcase their language skills in a recorded performance set in Oakwood Cemetery in Austin.