McWilliams Scholarship for Russian Studies
Funded by the McWilliams Excellence Endowment Fund for Russian Studies at The University of Texas at Austin.
Application deadline: March 1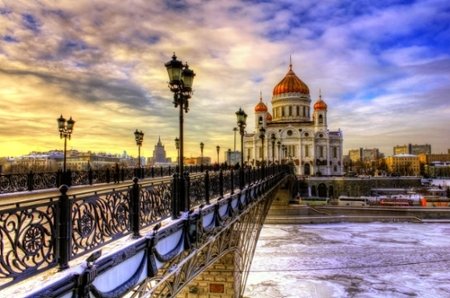 The Department of Slavic and Eurasian Studies is offering competitive scholarships ranging from $500-1,500 to be used for the study of Russian language and culture, professional development or research related to Russia or the former Soviet Union in any field. These funds must be used to cover tuition, travel, housing or other related costs relevant to the study of Russia or the former Soviet Union.
Funds may be used for:
Summer study of Russian language (summer programs must be at least 5 weeks)
Conducting research in Russia/the former Soviet Union (with an explanation of your research project, objectives, sources, etc)
Professional development activities (internship, presenting at a conference, job interview, etc)
Eligibility Requirements
undergraduate or graduate status in any discipline at UT-Austin and in good academic standing;
may NOT be combined with other significant grant/scholarship funds (ie. can not also be a FLAS or Fulbright-Hays grant recipient);
must agree to write a short article to be published in area newsletters and online describing their experience in Russia/former Soviet Union;
must attend the CREEES Awards Ceremony in early May to accept the award.
Application
The online application form is available for submission here. You'll be prompted to upload a one-page essay (500 words or less) which should have your full name, EID and "McWilliams Scholarship Essay" at the top of the page. The essay should outline your objectives for studying Russian (or another REE language), professional development or research in country, and how your travel will further your academic and/or career goals. You'll also be asked to give the name and email of a faculty reference, who the scholarship committee can contact to confirm your language/research interests.
Students interested in studying Polish or Czech should apply for those respective scholarships.
All application materials must be received by the application deadline. Incomplete or late applications will not be considered!