How Do I Join?
Joining Air Force ROTC
Apply for an Air Force ROTC scholarship ›››
Have you decided you like what you see? Interested in joining Detachment 825? Whether you attend the University of Texas at Austin, Concordia University, Huston-Tillotson University, St. Edwards University, Southwestern University, Park University, or Austin Community College, we're ready to welcome you. The first step is to contact the Recruiting Flight Commander, Captain Savard Boone (savard.boone@austin.utexas.edu). Capt Boone will guide you through your application process and answer any questions you might have.
What should I expect?
AFROTC is a unique program. Here is what you can expect in your new routine.
Learn More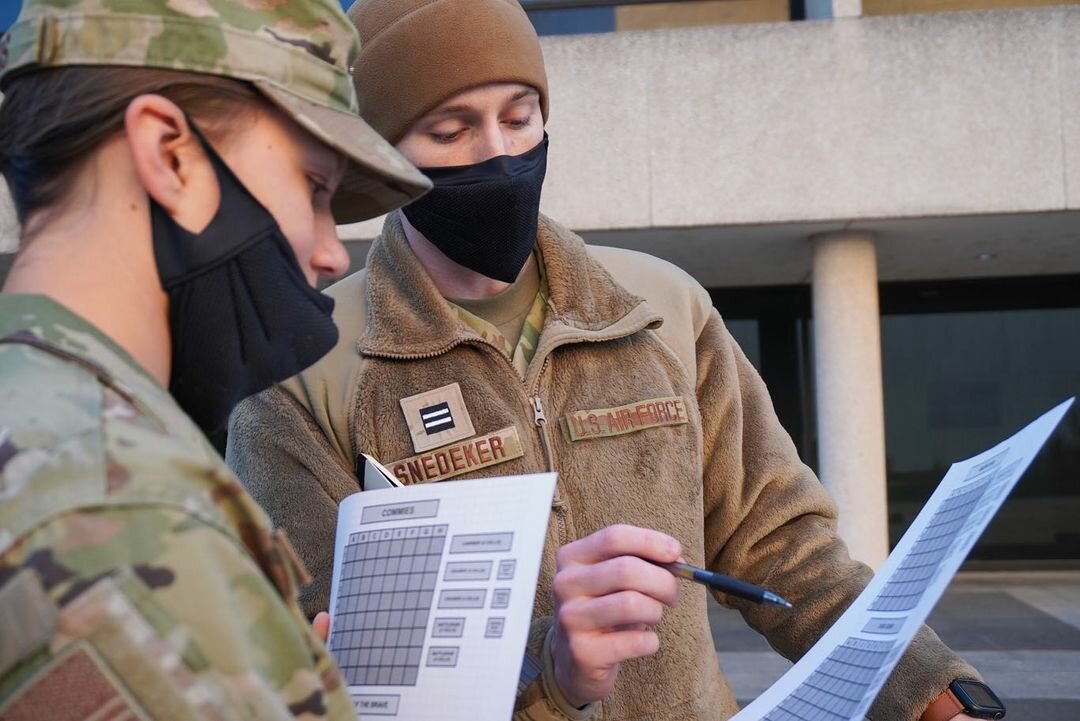 Visiting Our Detachment

As part of your introduction to the Air Force ROTC program here at Detachment 825, we'd like to invite you to visit our program and meet our cadets. Trying to juggle full-time studies, Air Force ROTC and possibly part-time employment can be challenging. But don't be discouraged—we hope you'll realize, just as we do, that this will be one of the most rewarding experiences of your life! We'll do our best to answer your questions and to help you decide whether joining Air Force ROTC and Detachment 825 is right for you.
Why should I join?
The military can be a big commitment. What's in it for you?
Learn More