Photos from our Explore UT 2016 Event!
Wed, March 16, 2016
Empiricist and Dogmatist mocking Methodist's theory
Dogmatist explains principles of pulse theory after lovesick wife hears the name Pylades.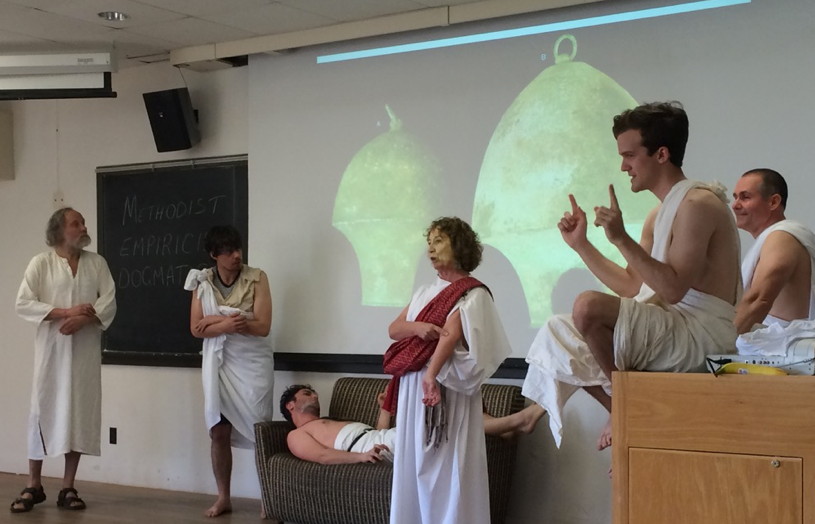 The Dogmatist explains the principles of blood-letting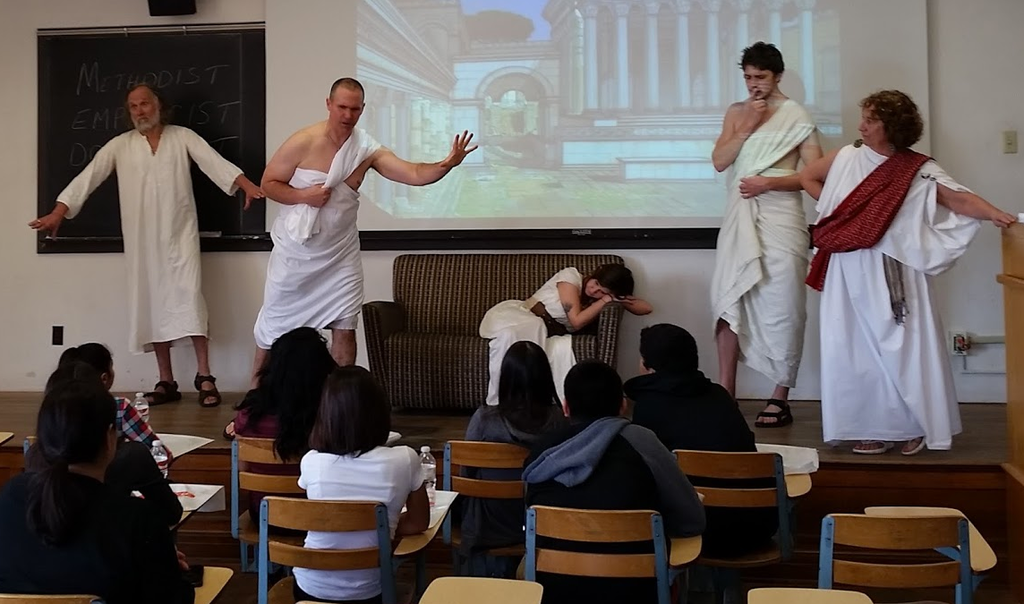 Methodist warns against constricting cures for melancholy. Neither Empiricist nor Dogmatist is impressed.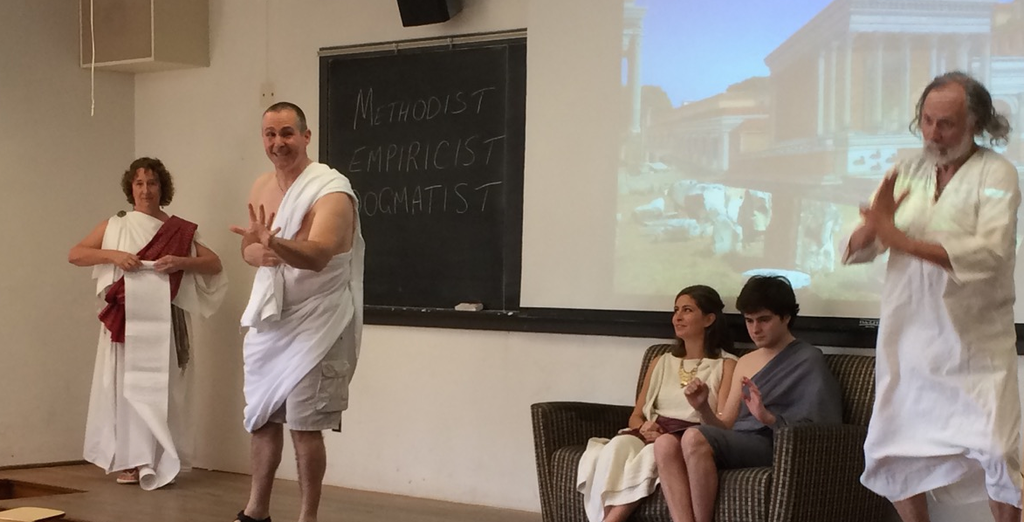 Dogmatist rolls up rejected regimen, Methodist explains need for relaxation. Mother of epileptic child listens carefully. Epileptic child still lobbying for the coitus cure. Empiricist mocking Methodist, again.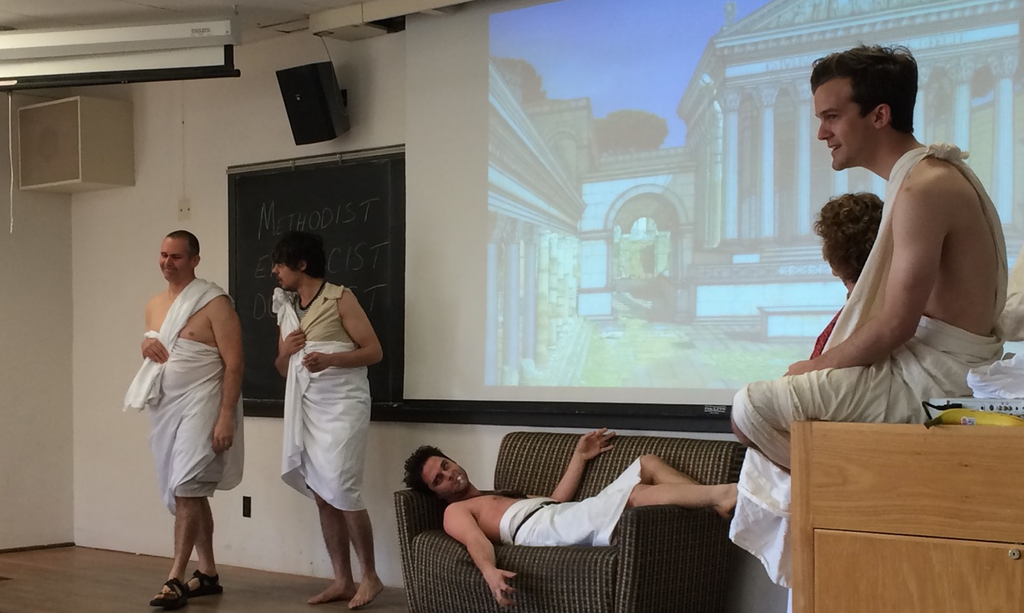 Slave comments gleefully on the overseer's sufferings
Roman master introduces his slave overseer suffering from rabies to the doctors.
---