Welcome from the Chair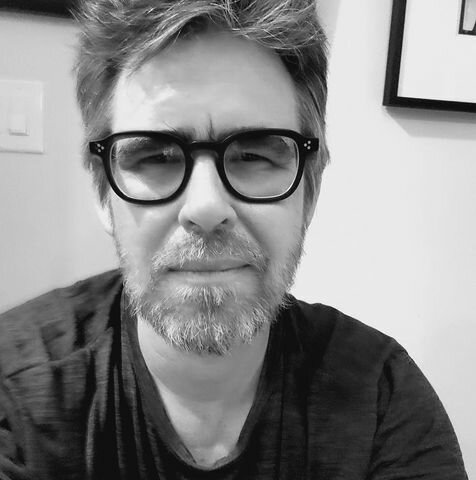 I have the pleasure of writing these words as a newcomer to Texas. I began working at the University of Texas at Austin in August 2021, and became chair of the department of classics on September 1, 2022. With a large, internationally recognized faculty and a vibrant community of accomplished graduate students, I have found this to be both a welcoming and exciting place to work and study. Here are just a few of the things that I find so exciting about the department. We offer undergraduate and graduate programs covering a wide range of areas, from ancient history to archaeology to Greek and Latin language and literature. We have a distinctive joint graduate program in classics and ancient philosophy. We have labs in archaeology, digital humanities, and ancient music and performance. Our faculty lead archaeological excavations in Sicily and Romania; study the role of information in Roman imperial administration; and explore ancient literature and the medical humanities among many other things, and we are all committed to fostering a culture of inquiry that is innovative and supportive.
To give you a sense of the kinds of research that are going on, here are only a few pieces of recent news from our faculty and postdoctoral fellows.
Adam Rabinowitz recently completed a term as Faculty Chair of the Theme Organizing Committee for the Planet Texas 2050 Grand Challenge initiative. With colleagues from Geosciences, Biology, and Geography, he continues to lead the PT2050 flagship project "Stories of Ancient Resilience," a transdisciplinary effort to understand how ancient societies dealt with resource management and human mobility at times of ecological stress – and what this means for our future. Panet Texas has a podcast, available here.
Deborah Beck's new book, Stories of Similes in Ancient Epic, is in press with Cambridge University Press.
After a two-year hiatus, Alex Walthall returned to Sicily this summer to resume excavations at Morgantina and laid the groundwork for expanded fieldwork campaigns in 2023-2026.
Lesley Dean-Jones' Historia Animalium X: Aristotle's Endoxon, Tοpos and Dialectic on Ὑπὲρ τοῦ μὴ γεννᾶν, Translation, Introduction &.Commentary will be published early next year in the Cambridge Classical Texts and Commentaries series.
Rabun Taylor published Ancient Naples in 2021 with Italica Press. Completely up to date on recent historical and archaeological developments, this is the first and only scholarly history of the ancient city in English and the first in any language to be published in half a century. He has also started a new phase on the Aqua Traiana Project that involves archaeobotanical analysis of sediment cores his team took from a lake near the aqueduct's sources in May 2022.
Along with a team of editors, Stephen White has published Clearchus of Soli: Text, Translation, Discussion in the ongoing Rutgers university School of Aristotle series.
Pratima Gopalakrishnan is the ECA junior research fellow at the Allbright institute for Archaeological research in Jerusalem.
The graduate students in the department are an extraordinary group of highly active scholars, many of whom are already contributing to their fields. Again, here are just a small selection of recent notable accomplishments.
Bill Farris' article "Sirens, Lions, and Wrestlers in Ring Composition in Lycophron's Alexandra" was published in the latest Melita Classica.
Mark Lundy's article "Finding Medea in a Dream of Passion" was published in the latest Arion.
Zoé Thomas has a chapter accepted for the edited volume Persephone in Love: Persephone and Hades in Popular Culture, expected in 2024, called 'Demeter and Motherhood in Modern Romance Receptions of Persephone and Hades.'
Ethan Warren is co-organizing the Asian and Asian American Classical Caucus panel at the SCS meeting entitled "Dreaming of the Silk Road: Narrative Conversations."
Javal Coleman has had a panel accepted for the SCS meeting, called "Ancient Slavery and its Reception in Global Perspective."
Eleven graduate students are heading to national or regional conferences this year to present papers (and several of them are going to more than one of them)
What starts here flourishes elsewhere: Alum Amy Lather published her book Materiality and Aesthetics in Archaic and Classical Greek Poetry (Edinburgh UP, Ancient Cultures, New Materialisms series) last year, and Luis Salas' book Cutting Words: Polemical Dimensions of Galen's Anatomical Experiments came out from Brill in 2020.
You won't be surprised to hear that our undergrads are equally accomplished. We have an active chapter of Eta Sigma Phi, and an undergraduate research journal, Hapax Legomena. Majors have gone on to grad school at the University of Toronto, the University of Michigan, the University of North Carolina, Harvard, Princeton, Duke, and NYU. No surprise: we have an extraordinary team of advisors and teachers. Dr. Beck won the Society for Classical Studies' Award for Excellence in Teaching at the College Level in 2021, to give one example.
As a faculty, we are highly active in public engagement. Drs. Deborah Beck, Ayelet Haimson-Lushkov, and Tom Palaima are frequent contributors to public discourse, with a very large number of opinion pieces on a wide range of subjects appearing in print and on the web. Dr. Beck has also just released a Greek literature podcast, "Musings on Greek Literature," which is available through Apple and Spotify and anywhere else finer podcasts can be found. Drs. Pramit Chaudhuri and Ayelet Haimson-Lushkov are lead researchers on a seed grant to develop a practical template for diversifying the classics based on a holistic view of the field, from the undergraduate classroom to the public sphere, and are beginning a public-facing curatorial project about the history of black classicists in Texas.
My colleagues also contribute enthusiastically to the success of classical study as a field. Dr. Andrew Riggsby has been elected to the evaluation committee for the Society for Classical Studies' Goodwin Award. The Goodwin Award is the only book prize granted by the SCS. Grad student Zoé Thomas has also just been elected to serve on the SCS board of directors as the Grad Student director. Dr. Naomi Campa serves as co-chair of the Lambda Classical Caucus, a coalition of queer classicists and allies; she is also on the steering committe of the Mountaintop Coalition, and she organizes Pachanga Latina, a Hispanic/Latinx faculty and graduate student meet-up at the SCS---an appropriate role for a member of a Hispanic-Serving Institution (HSI) like UT Austin.
This is just a small sampling of some recent highlights---and I'm already trying your patience, I'm sure. I can tell you as a newcomer how easy it is to feel at home here, and I hope we'll see you soon inside Waggener Hall.
Sean Gurd