Edit Headline Text
Edit Subhead Text
CMAS
The mission of the Center for Mexican American Studies (CMAS) is to serve Texas and the nation as a leader in the intellectual development of Mexican American and Latina/o studies. Faculty and students affiliated with CMAS study the cultural practices, historical development, and socioeconomic conditions of Mexican American and Latina/o communities.
Born of the civil rights movement, the Center was established in 1970 with renown Professor Américo Paredes as one of its principal founders and its first director. The University's establishment and continued support of CMAS represents the institutional recognition that the Mexican American and Latina/o communities are crucial to understanding the past, present, and future of the United States and the Americas.
Together with the Department of Mexican American and Latina/o Studies and the Latino Research Initiative, the Center continues to provide intellectual leadership for the development of the field. CMAS remains more relevant than ever in expanding the knowledge base needed by policy makers, community leaders, and everyday people for today's complex decision-making processes.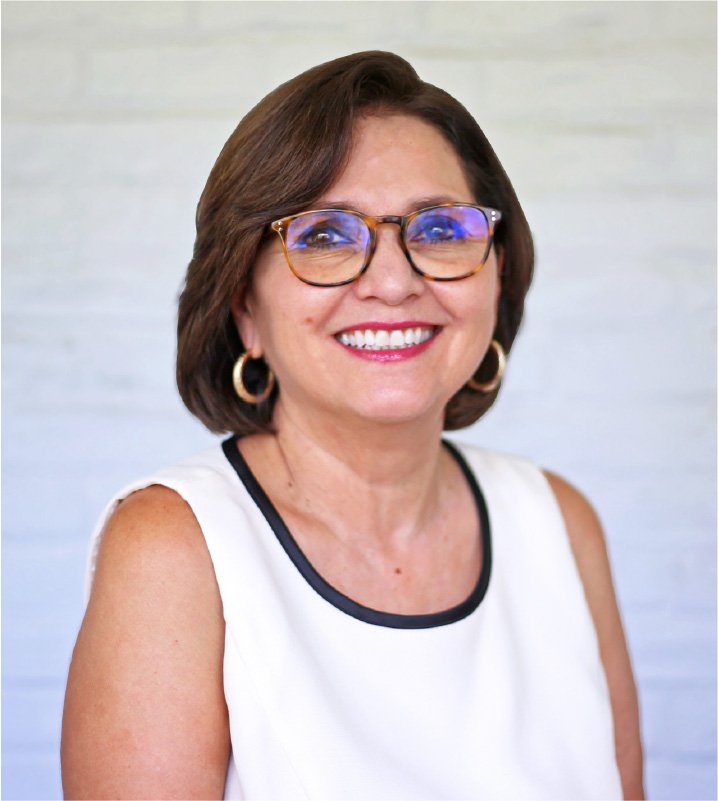 A Letter from our New CMAS Director
Dear CMAS Familia,
It's a tremendous honor to be named your new director, heading up a unit with a proud legacy and exciting prospects. Thank you for entrusting me with this responsibility. Below, you'll have a chance to share your thoughts on what CMAS should be doing – please complete the 2-minute survey.
Deepest appreciation to our immediate past director, John Moran Gonzalez, and to associate director Cary Cordova for their dedicated service to our beloved unit. I know I can count on their support as we go forward.
Our world since March 2020 has been full of anxiety and challenges, so much so that CMAS was forced to postpone and even cancel programs. We all wish we could say the uncertainty is behind us, but we're not there yet. So, my first order of business is to move forward on the Cincuenta Más Uno celebration – in person if conditions permit, or virtually if we must. We will build on some fine events held over the past year.
Since our launch in 1970, CMAS's place on the 40 Acres has evolved. CMAS now has two sister units: the Department of Mexican American and Latino Studies (MALS) and the Latino Research Institute (LRI). All three units make up Latino Studies. We are no longer solely Mexican American; we have Latina/o professors and students of all ethnicities. Latino Studies can claim 70 undergraduate majors; 16 graduate students in our portfolio program; and nine doctoral students who will earn a Ph.D. in Mexican American and Latino Studies. More broadly, Latino students make up 26.1 percent of UT-Austin's student enrollment – enough to qualify the university as a Hispanic-Serving Institution, making the school eligible for some federal grants in the coming years.
Fifty-one years ago, the Latino leaders on campus were Carlos E. Castañeda and Américo Paredes. Today we have deans, an associate provost, and several department chairs. We also have several excellent Latino-centered research units sprinkled across our colleges. But the numbers of Latina/o campus leaders – and even faculty – are nowhere near where they should be.
At every milestone, we become more aware of other areas that need attention:
Too many students work 30-plus hours a week to support themselves, leaving less time for their studies and for professional development that would open career opportunities.
Latina/o professors are pulled in too many directions as they respond to diversity and inclusion efforts on campus and to community needs off campus – all while producing research and carrying full teaching loads.
We face a community hungry for a connection to our great university generally, and to CMAS specifically.
We can't solve all of the challenges overnight. But together we can begin to address them. I have lots of ideas and I am eager to hear from you. Bear with me as I get a better understanding of where we can do the most good. We can accomplish so much together. I look forward to working with our many stakeholders – students, faculty, staff, and community members – to usher in the next 50.
Maggie Rivas-Rodriguez, Ph.D.
Director, Center for Mexican American Studies
Professor, School of Journalism and Media, Moody College of Communication
Main Office
210 W. 24th Street
GWB 2.102, F9200
Austin, TX 78712
Phone: 512-471-4557
Fax: 512-471-9639