TEA
Texas Economics Association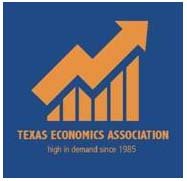 The Texas Economics Association (TEA) is a student organization sponsored by the Economics Department. They focus on four areas: professional development, community service, academic advancement, and social experience. They are a social outlet for students interested in economics. They also function as a link between students and economic faculty, and bring opportunities in economics to the attention of the students.
Meetings include corporate speakers, local entrepreneurs, and academic panels. Socials and events in the past have included free pizza night, mini golf with professors, intramural sports, volunteer work, and economic conferences.
To learn more or join TEA, visit their website or go to Hornslink. For questions, please visit the "Contact Us" tab on their website.