Wayne A. Rebhorn
---
Professor Emeritus

—

Ph.D., 1968

,

Yale University
Mildred Hajek Vacek and John Roman Vacek Chair Emeritus of English in Honor of Professor Willet T. Conklin
Interests
---
English and European Renaissance literature and Renaissance rhetoric.
Biography
---
Wayne Rebhorn has served the University of Texas with distinction for over fifty years. With 9 books, 28 articles, and numerous international awards, he is one of the leading critics and translators of European Renaissance literature. His work encompasses Shakespeare, Thomas More, Machiavelli, and Renaissance rhetoric. He has been honored with Guggenheim, Fulbright, and ACLS fellowships, as well as the COLA Dean's Research Excellence Award.
Professor Rebhorn is the winner of the 2014 PEN Center USA's Literary Award for Translation for his 2013 translation of Boccaccio's Decameron.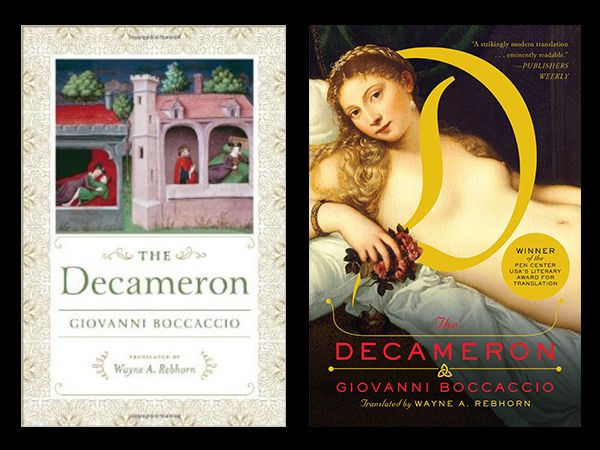 PEN Literary Award Judges' Statement: Translators who choose to wrestle with a classic of world literature – a work that has already established a foothold in the target language – face a double challenge. Like any translator, they aim to do justice to the original. At the same time, their work must pass the test of comparison with its precursors. Can they offer something truly new? Can they make us see a familiar work, and the world it conjures, with fresh eyes? In retranslating Boccacchio's Decameron, Wayne A. Rebhorn meets these challenges with brio. His Boccaccio comes alive for the modern reader, narrating each rich, enthralling tale in a clear voice that echoes past language but is not trapped in it. Rebhorn does not feel the need to approximate Boccacchio's Latinate syntax in English, opting instead for the deceptively casual mode of a skilled storyteller and, like a gifted raconteur, he keeps us on our toes, moving effortlessly from high to low registers. Rebhorn has not simply revisited the Decameron – he has offered us a new vision of a seminal work of Western literature.
Curriculum Vitae
---
Profile Pages
---