Education Abroad in Rome
The Rome Study Program is an intensive language and culture program open to all registered undergraduate and graduate students of UT-Austin and to students in good standing from other universities who register at UT-Austin for the summer session. Italian families host students providing an in-depth experience of Italian lifestyle and language.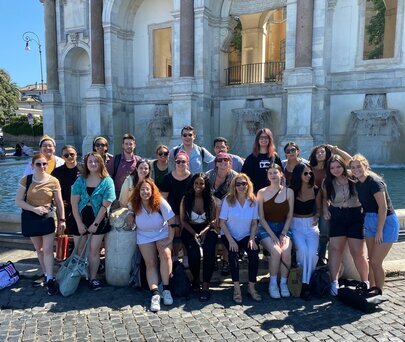 The program dates are May 29 - July 7, 2023.
The Rome Study Program gives students of all majors the opportunity to study six weeks in Rome and earn from 3 to 6 credit hours; UT faculty of the French and Italian Department teaches courses. Classes will be held in a centrally located school near the Vatican City.
The program will sponsor class visits of Italian writers and filmmakers. In Rome, Italian art historians and archeologists will accompany students to the most prominent historical and artistic sites of Ancient, Baroque, and modern Rome. Students can visit some of the most beautiful Italian sites on weekends. Some field trips are included in the cost (Hadrian Villa and Villa d'Este in Tivoli; Anguillara and Bracciano); others are optional (Matera; Florence; Pompeii, Sorrento, Capri, Naples, Castellabate: to be confirmed).
After completing intensive first-year Italian - ITL 601C and ITL 611 C - students can take their first upper-division course in Rome, ITL 320-Advanced Italian that is not offered at the UT campus during the summer. This course will allow them to continue studying Italian at the upper-division level in the fall. Students can also enroll in the course taught in English, ITC 335-Rome Sets the Stage: Historical and Social Changes in Italy, for which there is no prerequisite, and learn how to appreciate and understand Italian history through theater, documentary films, works of imaginative prose, poetry, and art, with a focus specifically on Rome and its social and cultural significance. Students interested in the program who are taking a sequence of courses different from the one above mentioned, should contact the Program Director: Prof. Antonella Del Fattore-Olson, Professor of Instruction (adolson@austin.utexas.edu).
Courses:
ITL 320- Advanced Italian
ITC 335- Rome Sets the Stage: Historical and Social Changes in Italy (Antonella D. Olson)
ITL 365- Conference course in Italian (Antonella D. Olson)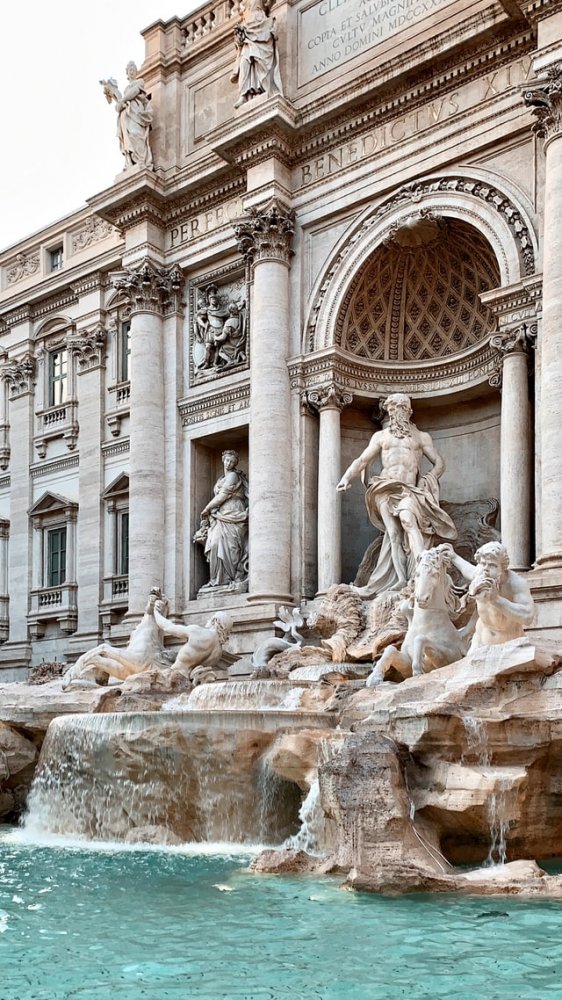 Important Dates:
Info Sessions
Monday, October 10, 5:00-6:00 p.m., HRH 2.118 Lounge
Monday, November 14, 5:00-6:00 p.m., HRH 2.118 Lounge
Thursday, January 26th, 4:00-5:00 PM., HRH 2.118 Lounge
Application Deadline
The deadline to receive the program's application is Saturday, February 1, 2023. Please email your application to the Program Director: adolson@austin.utexas.edu
Students are strongly encouraged to apply as early as possible as admissions are on a rolling basis. The 2023 application will open on November 20, 2022 and notification of acceptance will be given soon after individual interviews are conducted. $500 non-refundable deposit is due upon acceptance. Should the program be canceled due to COVID-19, the deposit and any payment toward the program fee will be fully reimbursed.
First Payment Due ($2,000)
March 25, 2023
Second Payment Due ($2,000)
April 20, 2023
Program Dates
May 29 - July 7, 2023
No UT Austin student, faculty, or staff can be required to travel to a Restricted Region (https://global.utexas.edu/risk/travel/restricted-regions/list). Any participation in travel to a Restricted Region is strictly voluntary, and the participant assumes full responsibility for all risks associated with this travel. Participants have the option to withdraw from participation in this program at any time.