Texas German Dialect Project
Founded in 2001, the Texas German Dialect Project (TGDP) is devoted to recording and preserving the Texas German language, culture, and history. It is housed in the Department of Germanic Studies and the Linguistics Research Center at the University of Texas at Austin. Our goals are to:
Record and preserve Texas German
Devote the information we collect (e.g., interview audio) to improving educational programs on language, culture, and history
Better understand the nature of language variation and change
Make our research available to the public
What is Texas German?
Texas German descended from a group of dialects spoken by the early German-speaking settlers in Texas. Texas German is a mixture of the dialects that the original immigrants spoke, combined with English and some natural language change over time. It is not a single dialect — it is spoken differently in different areas of Texas.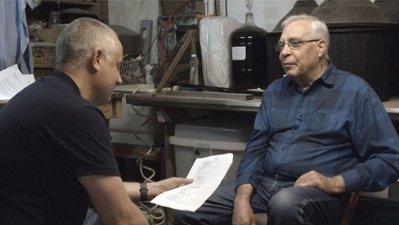 Who speaks Texas German?
Texas German is spoken by people who grew up speaking German in Texas (or learned German at a very early age). Their ancestors came to Texas from Germany sometime between 1830 and 1900, and their families have remained in Texas ever since.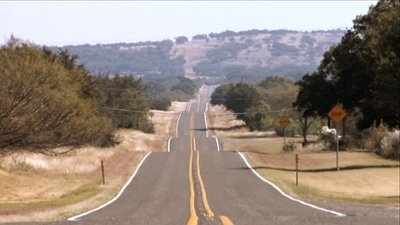 How many people speak Texas German?
In 1907, there were approximately 90,000 Texas German speakers in Texas. By 1940, that number increased to about 160,000. Throughout the first half of the 20th century, however, several things led to people not passing German on to their children. World War I and World War II led to anti-German sentiment, especially in areas that were not majority-German. English-only laws were passed, prohibiting the use of foreign languages in schools and limiting its use in newspapers. The construction of highways and improved roads made it easier for non-German speakers to move into German-speaking areas, and German-speakers to move away from home. Some Texas German speakers married non-German speakers and spoke only English in the home to their children. All of these things and more lead to a sharp decrease in Texas German speakers and by the 1960s, only about 70,000 Texas Germans remained. Today, there are estimated to be only about 5,000 speakers left, the vast majority of whom are in their 70s or older. Texas German is expected to die out by 2035.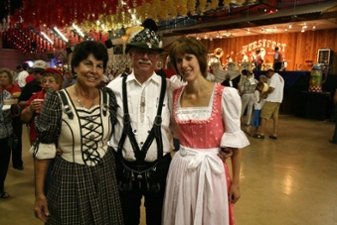 The Texas German Dialect Archive (TGDA)
The TGDA is a part of the TGDP. It is an online archive of audio and transcripts from interviews with Texas Germans. Its purpose is to:
Preserve irreplaceable recordings of and materials relating to the Texas German language, culture, and history

Create an account of Texas German that can be used in historical preservation efforts. The TGDP will share this material with local schools, preservation societies, and museums concerned with preserving cultural heritage through language.

Make these materials accessible in order to promote further original research
As of today, the TGDA contains over 1,000 hours of interviews with over 700 Texas Germans from 46 counties. The archive contains recordings of Texas Germans telling stories about their lives (in Texas German, with transcriptions and English translations), and translations of English words and phrases into Texas German. To listen to these recordings, go to www.tgdp.org and click on "Enter Archive"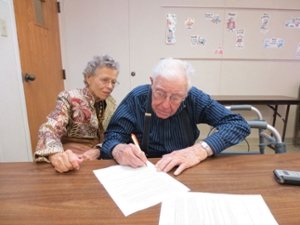 Get Involved!
We are always looking for undergraduate students who are interested in working with the TGDP. Undergraduate students can get involved with the TGDP both on a volunteer and a paid basis.
Great experience for students interested in many fields, including, but not limited to: German, linguistics, history, journalism, RTF / communications, sociology, and anthropology. Majoring or minoring in one of these fields is NOT required.
Typical tasks

Conducting interviews with Texas German speakers (in German)
Transcribing interviews (in German)
Audio processing and segmenting (knowledge of German necessary)
Job requirements

Conversational knowledge of German (equivalent of GER 328 or higher) -- Your German doesn't need to be perfect, but you should be comfortable holding a prolonged conversation.
NOT required

Previous fieldwork experience
Previous experience working with human subjects
Knowledge of the software we use (Audacity, ELAN)
A car and/or drivers licence
Audio recording equipment
Benefits of working with the TGDP
Flexible schedule

Positions available during the Fall Semester, Spring Semester, and throughout the summer
Paid positions can range between 5 - 19 hours / week
Except for the fieldwork, almost all of the work can be done at home (computer and internet access necessary)

Training and support

A Graduate Research Assistant will train you on all of the necessary software and guidelines relevant to your given tasks. They are also available for any questions, for troubleshooting, and for support throughout your entire time working with the TGDP.

Experience doing fieldwork with human subjects
Practicing interpersonal and German languages skills in a unique environment
Gain skills in transcribing and translating interview data as well as database management
See the impact of your work in real time
Experience working with specialized software (Audacity, ELAN)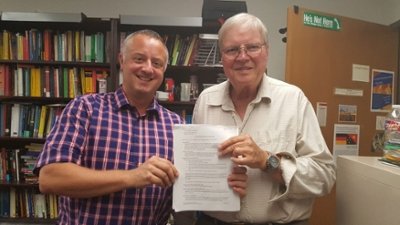 Previous students have even gone on to found their own, similar projects, documenting Texas Czech, Texas Polish, and Indiana German.
For more information or to get involved, contact Hans Boas (hcb@mail.utexas.edu)
More Information