Honors
History Honors
Like solving mysteries? Independent-minded? Craving intellectual connection with your favorite History professors-- and a smart, selective cohort of fellow majors? Engage in a 3-semester program focused on research, culminating in a one-on-one yearlong quest with credit that answers your most pressing research questions about the past. Satisfy your insatiable historical curiosity and GRADUATE WITH HONORS!
From the Black Death to Bees, from Computers to Elizabethan Coal, from Pirates to the Politics of Peru, our Honors grads wrote about them all, plus Dancing Masters in London, Education in Nasser's Egypt, the Rum Ration in WWI and the history of Computer Science! Great research adventures await!
Learn More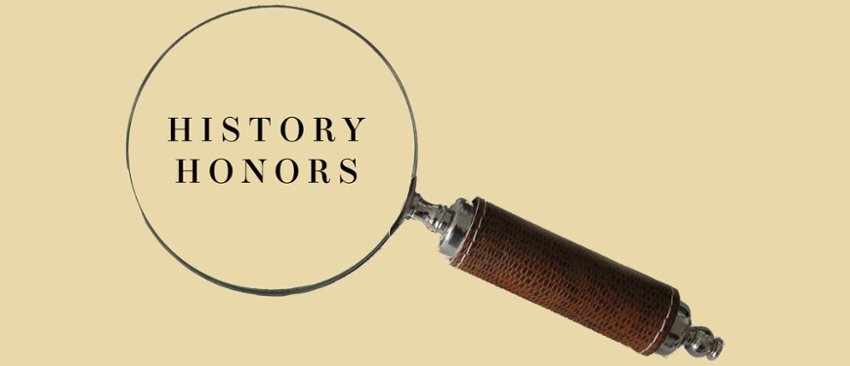 Statement from the Honors Director
Undergraduate research is at the heart of our Department's unique three-semester Honors Program. Other disciplines in the Liberal Arts offer Honors study for seniors only. Our students begin a year earlier. As juniors they take a class reserved just for them: the Honors Historiography Seminar (HIS 347L) taught by the Honors Director annually. Students learn experientially. They visit treasured UT archives: the Harry Ransom Center and the Briscoe, exploring with curators documents on display selected to support their research interests. Successful Honors graduates return to share their theses and recount tales of research in archives and abroad. Invited History professors teach master classes on how they researched and wrote their recent articles and books.Successful junior Honors students depart the Seminar with a thesis topic, supported by their analysis of their field's historiography and a prospectus, a road map for their senior year of research and writing with a carefully chosen History faculty mentor. This History professor oversees and mentors their advisee's senior year of research and writing. By December, each Honors student must submit at least one chapter of their 50 to 70 page thesis. By March, they should draft the project entire in preparation for final revisions.In April of their senior year, Honors students present their research arguments and conclusions at the annual Honors Research Symposium during Undergraduate Research Week at UT. All thesis projects are defended and submitted by May. At graduation, Honors graduates receive special cords and framed certificates. They march at the head of the line of History majors at the departmental graduation ceremony.Beyond UT, our graduates pursue further educational goals in law school, public policy, education, political science, geospatial intelligence, History and more. They find employment at the Texas State Legislature as researchers and at Amazon as software developers. In the midst of a global pandemic, the City of Austin hired one of our graduates as an analyst in the Planning and Budget Office. All Honors graduates research, think, write, and argue their cases in life more effectively because they honed these critical skills in the History Honors Program at UT.
- Dr. Neil Kamil
Director, History Honors Program
Learn More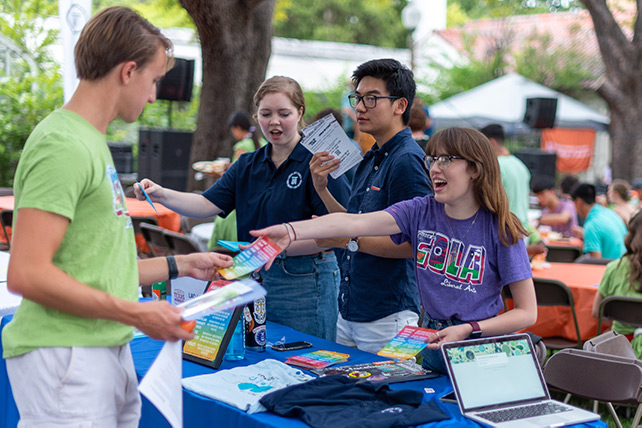 Application and Program Information
First Years and Sophomores

If you're considering the honors program, consult with the Director or the Advising Office in your freshman or sophomore years for advice about preparation and scheduling.
Students often want to combine Honors in History with study abroad, the Normandy Scholar Program, or other programs. With the Normandy Scholar Program being the unique exception, thereby allowing students to combine Normandy with History Honors, the only cases in which study abroad is permitted in combination with Honors in History would be the Maymester, summer study abroad, or study abroad in sophomore year.
We encourage students enrolled in the Honors Program to take other upper level History courses and especially seminars (HIS 350Ls or HIS 350Rs) in their field of interest as soon as they can. These courses provide valuable background and writing experience.
Since the Honors Program application requires a letter of recommendation, we encourage students to interact and work closely with UT History faculty members before their junior year.

Juniors: How to Apply

We choose participants based on their writing sample, course background, commitment, and grades.

Requirements:

upper division standing
have at least a 3.0 UT Austin GPA and a 3.5 GPA in HISTORY
the motivation and ability to do intense research and writing

Application Components:

an electronic application
a writing sample
a discussion of a possible thesis topic
a letter of recommendation

DOUBLE MAJORS, STUDY ABROAD, TRANSFERS, NORMANDY SCHOLARS:

Normandy Scholar Program (NSP) students may substitute an approved upper-division NSP History course for the HIS 347L requirement.
Transfer students should consult Honors Director.
Students hoping to do honors programs in two different majors (e.g., Government and History) need to write two separate theses or seek departmental honors in only one of their two majors.
Plan II majors seeking "Special Honors in History" through the History Honors Program, should apply to the program and, once accepted, meet with the Plan II advisors to review procedures and options.

Admitted Juniors and Seniors

Thesis writers are strongly encouraged to apply for the Rapoport-King Thesis Scholarships in the fall of their senior year. The Director will keep you informed about any other fellowship opportunities.

JUNIOR YEAR
Spring ONLY - HIS 347L Seminar in Historiography (PDF, 44 KB)

This course is only offered in the spring, and taught by the Honors Director. The seminar in historiography is designed to prepare students for their senior research projects. Students are introduced to a variety of historical methods and approaches; they are required to write a thesis prospectus; and, with the help of the Honors Director, they choose a thesis advisor from the History faculty.

SENIOR YEAR
Fall - HIS 679HA Honors Tutorial Course (senior thesis, first semester)
Spring - HIS 679HB Honors Tutorial Course (senior thesis, second semester)

Each honors student researches and writes a senior thesis during the fall and spring semesters. That research is supervised by a History faculty advisor. The thesis must be based on the student's independent and original research in primary as well as secondary sources. Each student takes an oral examination in their thesis field and is invited to present the research in a public forum at the end of the spring semester. The thesis must earn a grade of no lower than "B" to qualify the student for "Special Honors in History" upon graduation.

 The faculty thesis advisor and a second reader grade each thesis. The second reader is usually a historian whose field is related to that of the thesis. In some cases in which another discipline is involved, the second reader may be a member of another department. The honors director, the thesis advisor, and the student work out a timetable for completing the various stages of the work so that the thesis can be submitted a month prior to the end of the spring semester. Failure to complete the requirements by applicable deadlines will keep the student from graduating and/or receiving certain honors.

Guidelines for History Honors Theses:
Honors theses are expected to conform to these formatting standards:

They should be 50 to 100 pages long.
Lines should be double-spaced.
The margins should be 1''.
The font should be 12 point Times New Roman.
Notes should be footnotes formatted according to the Chicago Manual of Style guidelines.
They should include a bibliography formatted according to the Chicago Manual of Style guidelines (note that the footnote and bibliography formats are different).
They should include a Title Page and a Signature Page. The Signature Page should include the names of both the Honors Thesis Advisor and the Second Reader.

Students should email PDF copies to history-advisors@utlists.utexas.edu.
A Quick Guide to Chicago Manual of Style citations can be found at http://www.chicagomanualofstyle.org/tools_citationguide.html.

Final Requirements and Graduation

From Course Catalog for 2018-2020:
The requirements for graduation with special honors, which are in addition to the requirements of the major are:

History 347L, Seminar in Historiography, normally taken in the spring semester of the junior year; this course may be counted toward the thirty hours in history required for the major;
History 679H, Honors Tutorial Course, with a grade of at least B in each half;
Satisfactory performance on an oral examination centered on the thesis completed in History 679HB;
A University grade point average of at least 3.00 and a grade point average of at least 3.50 in the coursework required for the major and for honors; and
Completion in residence at the University of at least sixty semester hours of coursework counted toward the degree.

Normandy Scholar Program (NSP) students may substitute an approved upper-division NSP history course for the History 347L requirement.

In general, failure to meet all requirements will not keep a student from graduating, but the student would not receive "Special Honors in History."

Accordion 5

Panel 5. Add body text in this space.
History Honors Testimonials
Anna Roberts, Class of 2020
Honors Thesis: "Devil's Grasshoppers": Dancing-Masters, Leisure, and Social Mobility in Eighteenth-Century London.
"The history honors program has without a doubt been then most impactful part of my college career. It helped teach me what producing a historical work actually means, and then, most importantly, made me actually do it. It was researching my thesis that I realized I wanted to go to graduate school in history instead of law, and it was the experience and skills (and the writing sample!) I gained through the program that helped me get into the PhD programs I did (Hopkins, Cornell, Princeton, and Indiana). I can't imagine having gained these skills any other way at an undergraduate level. To anyone with an interest in figuring out what it really means to do history, I can't recommend this program enough."
Learn More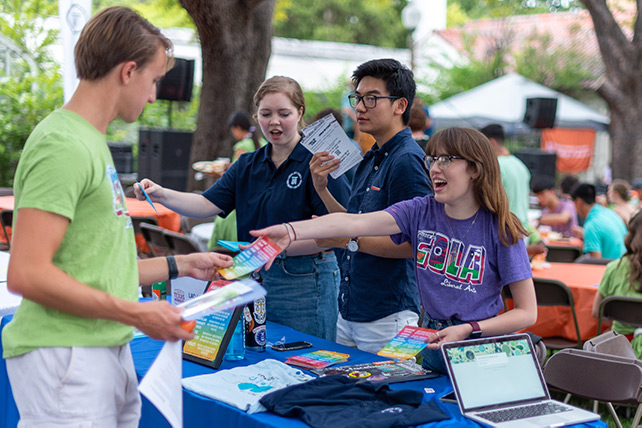 Dinah Baum, Class of 2020
Honors Thesis: From Mainframes to Microchips: The Democratization of Computing.
"The honors program gave me a chance to take a deep dive into the story of my other major (computer science). By the end of the historiography seminar, I wasn't entirely sure I wanted to continue and there were several times during senior year when I genuinely worried I wouldn't be able to complete the thesis and would have to drop the program midway. In all honesty, if it weren't for my advisor, Dr. Hunt's patience, I may not have been able to do it. But that's the beauty of the honors program: getting to work closely with a professor who is there to support and guide you. Now that I've finished my thesis and have graduated, I'm really glad I chose to go forward with it. I learned so much about the history of my field and I feel a lot more connected to computer science than I would if I didn't know the history behind it. And it is undeniably cool to be able to say "Yes, there's a 60 page thesis with my name on it."
Learn More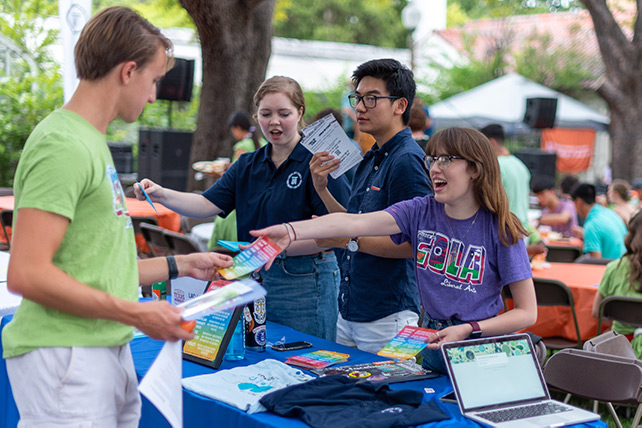 Johann Rossbach, Class of 2020
Honors Thesis: Jean Lafitte and Juan Lafita: Duplicity and Conflict in the Trans-Imperial Gulf, 1784-1816.
"Although highly rigorous at times, the Honors Program in History augmented my academic career and changed my life for the better. I met many like-minded students and professors – driven to uncover the often-hidden histories of various subjects – who motivated me to be curious and to dig deeper into my research than I had before. I learned new ways to look up facts, texts, and documents, discovered the extensive volume and underrated convenience of digital archives, and realized that I was capable of bringing a bit of life back to some forgotten figures from long ago.
My achievements in the program have undoubtedly aided in my preparation for and acceptance to graduate school, but beyond that, these rewards have served to show me that anyone passionate enough about something can accomplish anything.
To the future historians who will bravely press on and add their own research to that which came before: Despite the limited accessibility to "traditional" research materials in this day and age, I have learned that there is still so much to be found within online archives. In fact, I have experienced that these databases often serve as homes for hidden stories waiting to be unearthed, dusted off, and shared with the world.
Remember, resources can and will be found by those who look for them, so be creative in your approaches and seek guidance when necessary. I have faith that if you are driven in your mission to write history, you will all find success at the end of a long and worthwhile journey, marked by the intermittent and unexpected – but ultimately worthwhile – bunny trail."
Learn More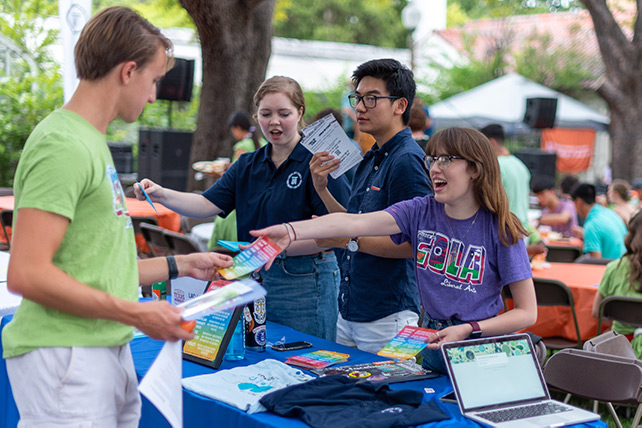 Nicholas Wilson, Class of 2020
Honors Thesis: "Belligerent Necessity": The British National Conversation about War Gas and the Ethics of Reprisal, April-December 1915.
"Writing a thesis will be unlike anything you've done so far. It's intimidating at first, but if you take the lessons of your history education and Dr. Spellberg's class to heart, plan ahead, take it day by day, keep a steady research schedule, develop ideas as they come to you, stay engaged with your outlines, and stay unafraid to pursue ideas that may not work out, you will watch it slowly come into form and the puzzle pieces fall into place. Soon the small historical world you have built and explored for so long takes a character of its own, imbued with your own narrative voice and reinterpreted with an original vision. I've never written something that felt more mine, something that felt so much like a product of my best and sustained effort; to finally see it completed, title page and all, is a uniquely thrilling and rewarding feeling. COVID meant that I saw none of the usual fanfare for graduating honors students: no leading the procession of history students at commencement, no proudly displaying your cords, no presenting your work at the honors symposium, etc. But the outside recognition means little in the face of what, at the end of the day, is a deeply personal accomplishment. Completing a thesis is extraordinarily difficult; some nights, it will feel impossibly so. But I promise you that it's worth it."
Learn More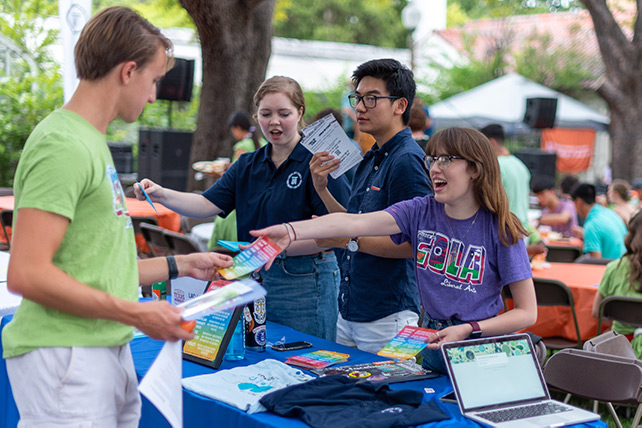 Lexander Wallis, Class of 2020
Honors Thesis: The East Asian Question: American Eugenics and Immigration Restriction.
"I can wholeheartedly recommend the History Honors Program to anyone interested. The program has undoubtedly helped me grow my skills not only in research and writing, but also in how I think about sources and how they fit into the larger mosaic of a particular historical development. The program was certainly a lot of work but the work was always rewarding and exciting to delve into. The pressure to hit deadlines set by me and my advisor gave me a structured-crunch, which I think helped keep me motivated and bound to fulfill. The chance the program gave me to visit archives all over the U.S opened me up to experiences with different archives as well as a fun adventure. Looking back I only have proud memories of the program. Thank you professor Spellberg for your time and effort in organizing this amazing program and helping us with our research."
Learn More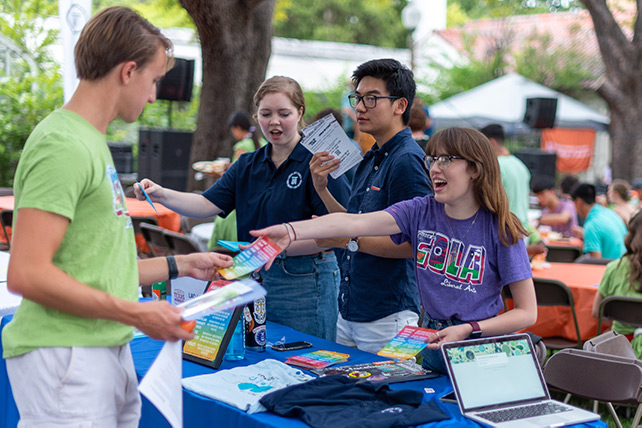 Ruth Folmar, Class of 2020
Honors Thesis: The Revolutionary Classroom in Nasserist Egypt, 1952-1967.
"As a history student in my junior year, I wanted to be given the space and direction to perform the work of a historian – absorb secondary literature, look into primary resources, and craft my own historical argument. The history honors program gave me the chance to do all that and more! The research process, guided by my advising professor, taught me about effective historical writing and the reward of producing such a long-term project. If you are curious about history and interested to produce an original piece of work, I would highly encourage you to apply to history honors."
Learn More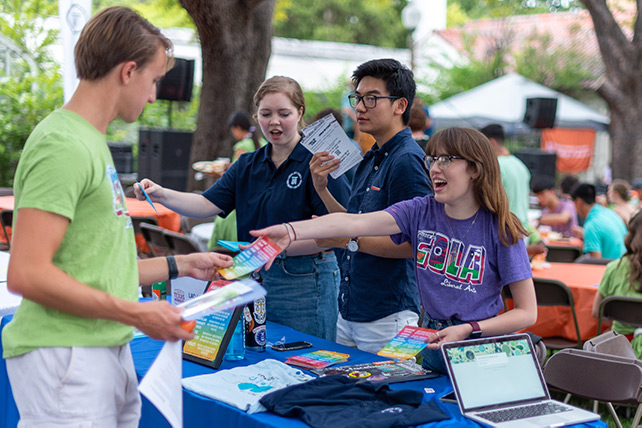 Josue Teniente, Class of 2019
Honors Thesis: The Revolutionary Classroom in Nasserist Egypt, 1952-1967.
"As a history student in my junior year, I wanted to be given the space and direction to perform the work of a historian – absorb secondary literature, look into primary resources, and craft my own historical argument. The history honors program gave me the chance to do all that and more! The research process, guided by my advising professor, taught me about effective historical writing and the reward of producing such a long-term project. If you are curious about history and interested to produce an original piece of work, I would highly encourage you to apply to history honors."
Learn More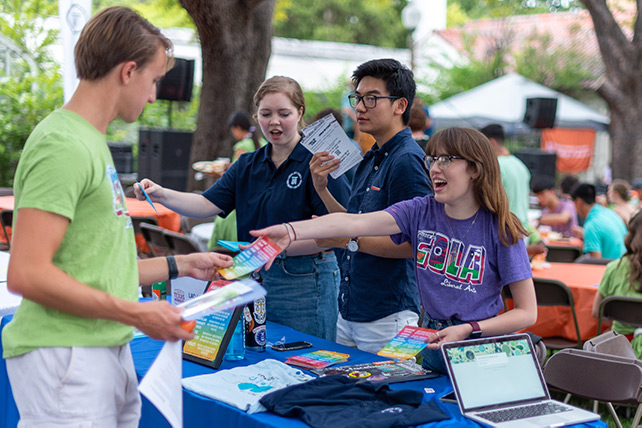 Suzanna Ewert, Class of 2017
Honors Thesis: The Man in the Red-Caped Suit: Superman, Lois Lane, and Postwar Domesticity.
Accepted into M.A. programs in educational policy at UT, the University of Washington, Vanderbilt, and Harvard. She chose to attend Harvard in 2020.
"I started working at the Texas Legislative Council the fall after I graduated from UT in 2017. As a writing specialist in the Research Division, I draft congratulatory, memorial, and policy resolutions for members of the state legislature, as well as edit and update a number of division publications that cover the legislative process and Capitol history. This job is a fantastic application of the skills I learned in History Honors, particularly in time management and attention to detail. The work that went into writing and editing more than 60 pages of material, not to mention the research to form a coherent argument, transferred well into my current duties of creating meaningful, quality content at a fast pace that reaches people across the state. I have no doubt that the skills gained in writing my Superman thesis will continue to benefit me as I look toward entering graduate school this fall. As an education policy master's student I aim to gain experience in new types of qualitative research that will build on my background in analyzing primary and secondary sources."
Learn More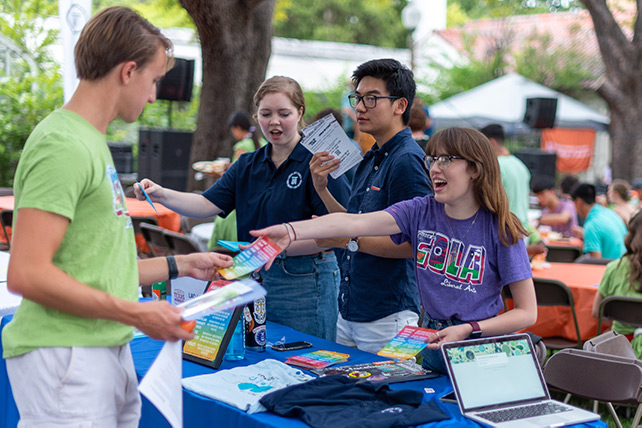 Ashiell Daniels, Class of 2016
Honors Thesis: Newcastle is Peru: Church, Coin, and Coal in 16th -Century England.
"The History Honors program gave me the opportunity to dive deep into a subject, conduct extensive research on it, and craft a narrative argument on past events. I'm currently finishing my graduate program at the LBJ School of Public Affairs, and the experience from the Honors program put me ahead of the curve on using evidence to provide recommendations to decision makers: one of the most important parts of working in public policy. In the future I plan on working in local government. The Honors program pushed me in this direction by demonstrating that HOW one goes about using evidence to make an argument is as important as the evidence itself."
Learn More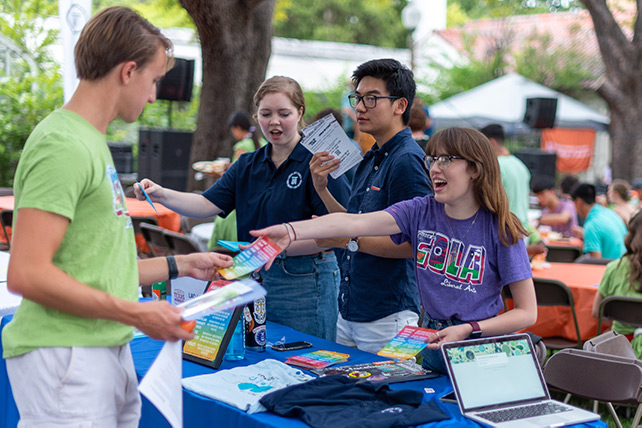 Info Session 2021
Click the button below to watch in Box.
Watch