Alumni Perspectives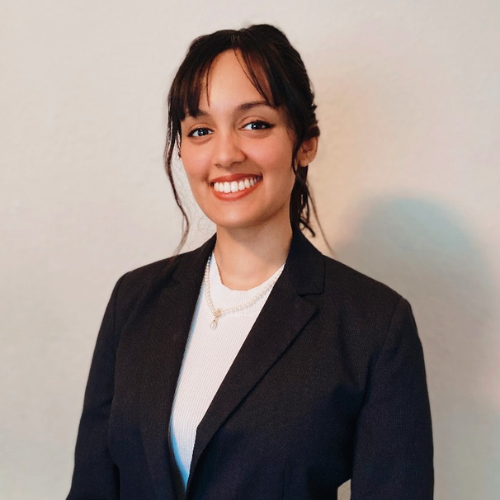 Cristina Abraham
What is your current career path?
My career, thus far, has been one of many exciting opportunities and changes. I began my career as an intern at the U.S. Department of State's Mission to UNESCO in Paris, France. I embarked on this internship shortly after graduating from UT with a B.A. in International Relations and Global Studies. My French language skills, and study abroad experience at Sciences Po (Paris, France), helped me obtain this competitive internship. As an intern at the UN, I helped American diplomats with day-to-day activities including attending executive board meetings where we advocated for the release of human rights activists and journalists. After the internship, I began my graduate degree in International Development at the London School of Economics and Political Science (LSE). While at LSE, I focused my dissertation on the rising prevalence of non-communicable diseases in developing nations. The chance to study in London, surrounded by brilliant classmates from all walks of life, was a rewarding way to continue pursuing my academic interests. After graduating from LSE, I relocated to Washington D.C. where I worked as an analyst and program coordinator at a private consulting firm. In this role, I conducted research about human rights and gender-based violence in the global supply chain. I also coordinated meetings with members of Congress and lobbied on behalf of funding to prevent child labor in supply chains. Throughout these many experiences, I learned quite a bit about my personal and professional values. It dawned on me that I wanted to work in a role where I could directly interact with underserved communities and individuals. This desire was partly motivated by my previous volunteering experience and dissertation project while at LSE. Therefore, I made the choice to pursue medical school with the long-term plan of working as an emergency medicine physician. My goal is to work with marginalized communities, and perhaps even in different countries, to provide medical aid and build medical infrastructure. I will be starting as a first-year student at McGovern Medical School (UT Health Houston) in August 2022.
What experiences in the IRG program were particularly meaningful to you?
My favorite thing about the IRG program is that it truly gives students the opportunity to explore their interests. I particularly enjoyed the emphasis on foreign language and study abroad programs. I think the ability to learn a new language and explore a different culture truly opens doors and possibilities. For me, the ability to speak French enabled me to obtain an internship at the UN in Paris, France shortly after graduation. This propelled my graduate program and future career. While at UT, I also enjoyed the upper-division courses tailored to students with specific interests in countries or areas of the world. The classes were often small and taught by professors with years of experience in the subject. Thinking back, these classes were always my favorite. My professors were incredibly supportive, always willing to write letters of recommendations, and advise me about future plans. Finally, the unique structure of the IRG program lets students tailor their education to suit their unique academic interests. Despite the track that a student chooses, I believe that every IRG student will graduate with a universal skillset which includes written communication skills, critical thinking abilities, and a deeper understanding of countries/cultures/economies. These skills can enable you to succeed in any context.
Advice to current students
It's okay to not have everything figured out. College can be a time of heightened anxiety, especially if you feel the pressure to choose a career path and stick to it. My suggestion is to obtain some practical experience and figure out your working style. For instance, do you like working in a conventional work environment, social work environment, or an enterprising work environment? In the long run, these factors may be important to you. My suggestion is to volunteer and intern as much as possible – this is a great way to meet potential networking connections while exploring career options. If you know you want to continue your education after UT Austin, consider schools in different countries. I went to the London School of Economics and Political Science and loved every moment of it. Finally, remember that it is okay to change your mind. We are constantly evolving as people and our outlook can change over time. It is okay to explore new options and to take your time figuring things out. Part of the experience of college, and as an IRG student, is knowing that many doors are open to you.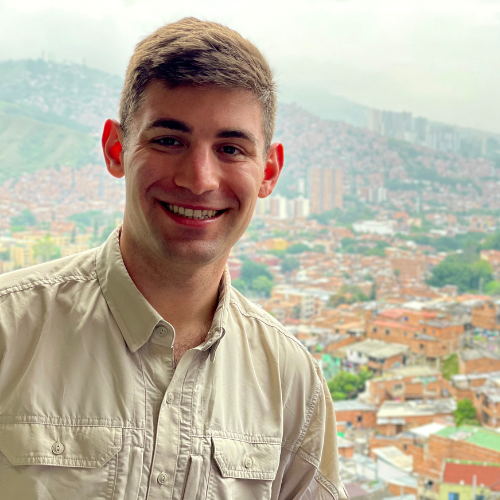 Simon Handler
What is your current career path?
I moved to Washington, DC immediately after graduating from UT Austin with double majors in International Relations and Global Studies (IRG) and Middle Eastern Languages and Cultures. I worked on Capitol Hill for a couple of years, starting as an intern in the House of Representatives and working my way up to special assistant in the US Senate, where I handled foreign policy issues. After that, I took a position with the Atlantic Council's Cyber Statecraft Initiative, within the Scowcroft Center for Strategy and Security, where I worked on issues pertaining to cyber conflict and geopolitics. I am currently completing a master's degree in Security Studies from Georgetown University's Walsh School of Foreign Service. I remain affiliated as a fellow the Atlantic Council, where I research and write on the offensive cyber capabilities and operations of militant/terrorist organizations in the Middle East. Looking forward, I envision myself working in government in a national security/foreign affairs capacity.
What experiences in the IRG program were particularly meaningful to you?
Spending a semester in Amman, Jordan was a logical choice to fulfil my IRG study abroad requirement, given my Arabic language studies and focus on Middle East security. My time in Jordan was not without its challenges, but I learned a ton in a new environment, grew as a person, and, in hindsight, it was easily one of the most valuable experiences of my life.
Additionally, in completing the IRG program's international security track, I found Professor Ami Pedahzur's Suicide Terrorism and Global Evolution of Special Operations Forces courses to be particularly influential on my studies and career beyond. Professor Pedahzur not only taught me about important topics in the security field, but also pushed me to think critically and ask the right questions—two essential skills for a successful career in national security/foreign policy.
What advice would you give currently students?
Get involved in extracurricular activities and internships during your time at UT Austin. When I started college, I could not imagine having time for an internship in addition to my academic and social commitments. Still, I decided to apply for a position at the Texas State Capitol, where I would end up working for the latter half of college. As academic and extracurricular challenges grew, so too did my respect for time management and ability to coordinate and fulfill multiple obligations. These skills have served me well in my career thus far.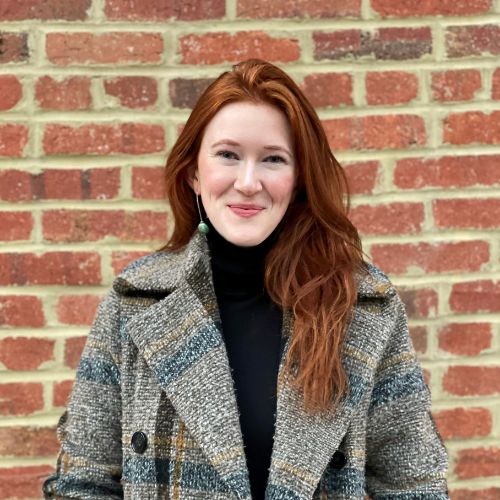 Amanda Long
What is your current career path?
During my undergraduate experience I interned at the Council on Foreign Relations (CFR) in Washington, DC. This internship introduced me to the field of gender, peace, and security, a discrete policy concentration that focuses on the relationship between gender equality and state stability. I decided to focus on this theme during my undergraduate capstone, which examined the role of women in track-one peace negotiations. After graduation I interned with the Atlantic Council's Europe Center, keen on nurturing my policy expertise related to the breakdown of multilateral peace and conflict resolution mechanisms, such as those within the European Union and United Nations. After this internship I secured a position at the U.S. Institute of Peace in Washington, DC on the International Partnerships team, which manages USIP's relationships with multilateral institutions. In this role my interests converged: I began to pursue policy research related to the U.S. Global Fragility Act of 2019, an innovative bill that seeks to demonstrate an alternative approach to the kinds of multi-billion dollar state-building enterprises in places like Afghanistan and Iraq by putting civil society--including women and youth--in the driver's seat. I've also had the opportunity to conduct fieldwork in Mozambique, draft policy speeches for USIP leadership, and travel to Europe, Africa, and the Middle East for international conferences and events. I'm now preparing to enter graduate school where I will pursue a M.A. in International Affairs with a concentration in conflict resolution and gender, peace, and security. I hope to build on the field experience I've gained at USIP by working for an international NGO after graduation; eventually, I plan to matriculate back into the U.S. government.
What experiences in the IRG program were particularly meaningful to you?
UT's IRG program provided me with the academic foundation in IR history and theory that helped me to become conversant in foreign policy and begin to make sense of the many complex forces shaping our world today. The ability to, for example, to attend a think tank event and contextualize a panelist's remarks within a broader political narrative or foreign policy objective is tremendously valuable, and the IRG program--by forcing you to digest books and articles from a range of disciplines and political traditions--will equip you with that skill. The program also made me a much better writer, and strong writing skills are--in my view--the single greatest asset to someone entering the policy world. I'd also add that the IRG program exposed me to several other valuable learning opportunities at UT, such as Innovations for Peace and Development, the Clements Center, and the Strauss Center, which each offer compelling research and mentorship opportunities that enable you to develop your analytical skills and expand your network as an undergrad.
What advice would you give current students?
I have three pieces of advice: 1) Take advantage of every opportunity you have to strengthen your writing: Identify the professors who are known to be tough graders and enroll in their classes. They will make you better. 2) Start networking: I often hear people say that careers in foreign policy are like jungle gyms and not ladders, which means that you can choose to enter and navigate this space from many vantage points: development, security, law, human rights, policy, advocacy, etc. It also means that it's sometimes tough to envision a potential career path for yourself when no two careers look alike. To find direction and purpose, you need to connect with people and start doing so early. Don't be afraid to reach out to someone whose career you find interesting. 3) Take as many electives as you can. You never know which class may spark an interest that guides you towards your future career.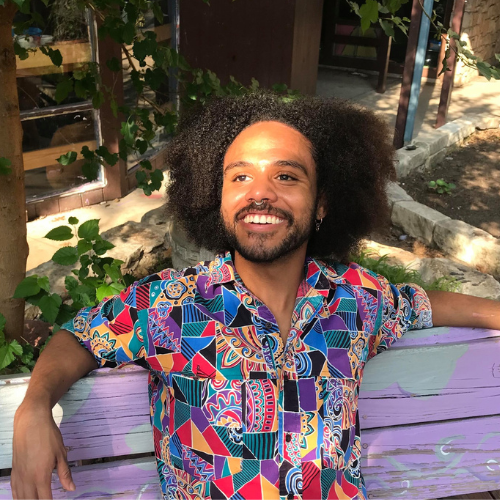 Jonathan Armstrong
What is your current career path?
I received my B.A. in both IRG and Government at UT Austin. My research concentration dealt specifically with human rights advocacy and Latin American revolutionary history. I am currently studying for a master's degree in Public Health (MPH) with a certificate in Sexuality, Sexual and Reproductive Health at Columbia University. I would like to use these experiences to facilitate access to sexual healthcare resources for women, LBGTQIA2S+, BIPOC, and sexual minority populations.
What experiences were particularly meaningful to you in the IRG program?
One of my favorite components of the IRG program was its focus on the inclusion of global perspectives. Many of my studies in the Government department often felt too specific to the political concerns of the United States; the interdisciplinary focus of the IRG program provided me with a meaningful opportunity to expand the scope of my analyses in ways that felt more holistic and inclusive. My UT Study Abroad experience in Mexico City, MX allowed me to network with peers and faculty who helped me feel supported in my research interests and values. In fact, the friends and faculty I met while studying abroad provided me with unique research and volunteer opportunities for community engagement. Thanks to these connections, I was able to collaborate with local housing, anti-oppression, and harm reduction organizations in Austin, Texas. Collectively, these experiences solidified my interest in Public Health.
What advice would you give to current students?
First, I would like to validate that you, as an individual in this program, do not need to push yourself beyond your limits to succeed. You are allowed to create space to prioritize self-care. You are allowed to create space for recreation. You are allowed to create space for rest and recovery. You are allowed to be uncertain about your career ambitions at a time in which many sectors are readjusting to new challenges. Second, though it is much easier said than done, I would like to encourage current students to create space for uncertainty and allow themselves an opportunity to explore their individual adaptations to uncertain circumstances. I understand that highly-competitive academic institutions such as the University of Texas at Austin may incentivize students to develop a clear conception of their career interests early-on. However, I would like to encourage students to acknowledge that many of the gains for social progress, equity, and inclusion have been cultivated through collective action rather than individual achievement. In other words, my research has led me to believe that the most meaningful objective of advocacy was not advocacy in and of itself, but rather, effective advocacy that focused on the inclusion and empowerment of the oppressed populations it originally sought to serve. Ultimately, it is my opinion that, in order to work toward a global, common good, we ought to allocate more space for the inclusion of perspectives of those who have been structurally and historically excluded from global decision-making processes. As a scholar of International Relations and Global Studies, I must implore you to acknowledge that the weight of the world does not rest squarely on your shoulders alone – you are part of a much larger, global network of advocates who are equally deserving of recognition and support. I strongly encourage you to craft your career ambitions around this reality.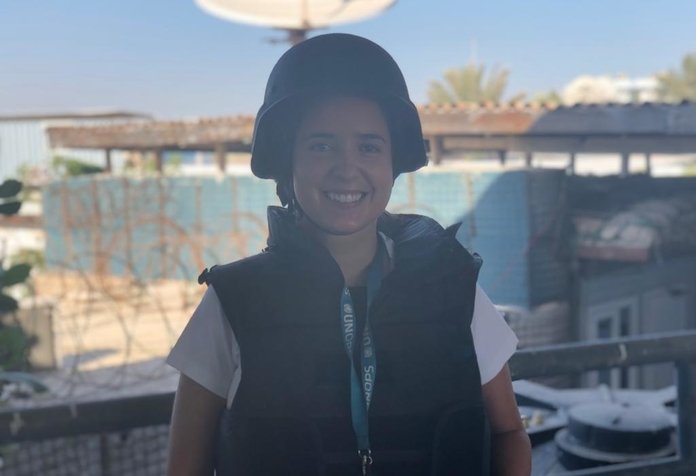 Constanza R Malagamba - IRG Class of 2014
What is your current career path?
I have been living in Mogadishu, Somalia for the past two years, working for the United Nations Office for Project Services (UNOPS) as the Programme Coordinator of the Somalia Joint Police Programme (JPP). My work with the JPP is challenging and dangerous but extremely rewarding to see the progress that it is bringing to Somalia, I attached a short note on the program for your reference. If I decide to remain in the operational part of the UN, I will probably stay within the agencies and move on to being a Head of Programme/Deputy Country Director, with the goal of being a Country Director for a UN Agency one day. Before going to this hardship duty station, I was working in the UNOPS HQ in Copenhagen, where I started as an intern and then became a full time analyst. I managed to get the internship at the same time as completing my MSc in International Business and Politics at Copenhagen Business School, which is where I went right after graduating from IRG at UT.
What experiences in the IRG program were particularly meaningful to you?
The most valuable thing IRG provided me with is knowing how to manage a set of very diverse stakeholders. Those are honestly the most valuable skills that I still use to this day when I, for instance, have to negotiate with ex-Somali warlords/current Police Commissioners to allow women to join the police forces in their region. Of course, the courses themselves were super helpful, they opened up my world immensely. Yet helping to set up IAS, studying abroad in Paris, and navigating relationships amongst my fellow students and professors was the most useful since through self-selection of the people that are interested and therefore involved in this major, you get exposed to very helpful circumstances that help you develop and grow. For instance, I remember falling ill with the weirdest sickness that triggered a horrible rash and I couldn't focus on my capstone project and asked you for help with extending the deadline and you understood and agreed- and I'll be forever grateful! I learned that you need to ask for help when you need it, no one is tough enough to go through life alone. Especially in my current job, I see so many people break because they don't understand how important it is to have a strong support system around you as the one IRG provided me with during my time at UT.
What advice would you give current students?
I would have never dreamed that working for the UN would have been the career path that IRG would help put me on. So as a word of advice to students, don't worry if you don't have everything figured out at college. I remember being very intimidated by all the options out there and by all my friends that seemed to have very clear and ambitious goals and knew how to reach them. I never had a clear plan of what I wanted to do (and still don't). Honestly, if I had stuck with the first plan I had there is no way I would be here right now as I didn't fathom that I could ever work for the UN. I work hard and push myself to go for all the opportunities that open for me even if they are scary, and I have even failed at a few of them, but it is always worth it.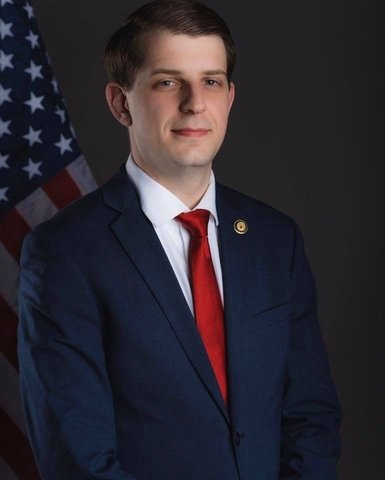 Brian Selman - IRG Class of 2014
What is your current career path?
I joined the Department of State in 2018 as a Russian-speaking Consular Fellow. I transitioned to become a Consular-coned Foreign Service Officer in 2019. My first tour was in Warsaw, Poland, and I currently serve in Mumbai, India.
What experiences in the IRG program were particularly meaningful to you?
The Honors thesis program was hands-down the most meaningful part of my IRG experience. Prior to that, I did not have any research experience, and did not even truly understand what research entailed. The Honors program gave me the opportunity to be around a diverse group of colleagues, all intent on learning more about the world around them. I was given the opportunity to pursue a research topic that was personally interesting and relevant. I later was able to use this experience as a stepping stone into a graduate program.
What advice would you give current students?
Explore all of IRG — it is so multi-faceted that there really is something for everyone. When you find something that calls to you, pursue it relentlessly! Talk to faculty with research in that area, and try to find more ways to connect that subject to your life and your future. IRG is for the curious, the ones who want to learn more about what the world has to offer.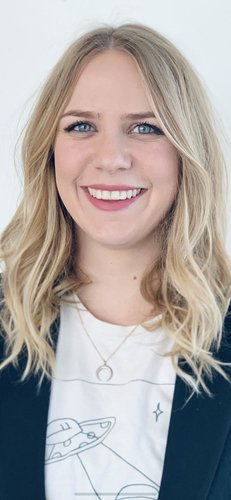 Tully Moorehead - IRG Class of 2014
What is your current career path?
I began my career in management consulting at a firm run by Amelia Warren, Senator Warren's daughter. My primary client was the Bill & Melinda Gates Foundation. I worked on several projects, but my favorites were (1) creating a strategy that would take a promising malnutrition technology out of MIT and into African and Asian communities, and (2) defining an organizational structure for an East African crop health monitoring system. About a year ago I transitioned into the tech industry and I'm now working as a Product Manager for a company that provides case management software for health and human service organizations. I lead a team of user experience designers and software engineers building new features that help nonprofits keep service recipients engaged and more likely to complete their programs successfully.
What experiences in the IRG program were particularly meaningful to you?
The coursework and relationships with my peers were the most meaningul parts of my IRG undergrad experience. The readings, lectures and assignments shaped the way I see the world and the frameworks I approach problems with. In the corporate world this translates to lack of fear in solving big problems that require complex solutions. It's a differentiator, I promise. And of course the relationships I made are so important. They pushed me, and still do, to do better.
What advice would you give current students?
Decide early on if you want to be in the private or public sector. Think really hard on it. If the answer is private, try to balance your resume and extracurriculars with more business-focused activities. Think long term on your choice of foreign language; I took Russian and am about to marry a Venezuelan. Early in your career prioritize experience and exposure over the highest salary you can get. It pays off and you're less likely to get pigeon-holed. Stay a generalist as long as you can - IRG really helps with this. But the best piece of advice I can give is that your professional and personal friendships are extremeley important. They will help you through hard decisions, get you hired and connect you with people that will change your life.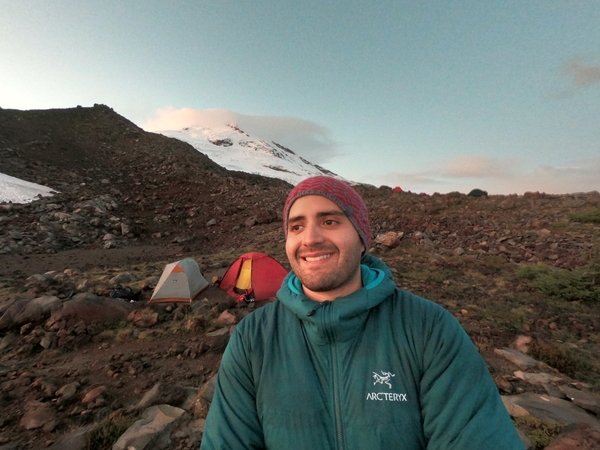 Armando Vera - IRG Class of 2014
What is your current career path?
My career path, per se, has been rather different in that I worked in the financial sector for four years after college working closely with hedge fund managers on Wall Street on investment due diligence projects, many of which were global in scope. I left that role to join a fintech startup in Austin focused on helping startups accelerate their growth through raising venture capital. I'm currently director of the program, but have started to prepare to launch my own startup within the next few months. My dream is to build a global conglomerate that impacts the lives of millions of people around the world. My focus is on building businesses and products (in the food, travel, film, publishing, transportation, hospitality, music sectors) that spread global ideas which raise awareness of the many cultures around the planet.
What experiences in the IRG program were particularly meaningful to you?
The common denominator of all my interests and goals is the deep immersion I received as an IRG student under Dr. Anderson's guidance, as well as through the course work and experiences studying abroad in Paris and Singapore. Learning to see the world and it's many complexities and mysteries through different perspectives is a privilege few are afforded on this planet.IRG taught me how to think critically about so much in life and our world. It also showed me that there is so much more to life than our personal and immediate circumstances. We live in an interconnected world and most of what we do has some kind of impact on others.
What advice would you give current students?
Keep your options and mind open. There's often a strong lingering fear and anxiety as students on choosing a career path. While those are normal feelings, it's perfectly healthy to not know where you'll be tomorrow. IRG gives students a big advantage in that it offers flexibility all while providing a well rounded global education that can translate to so many different career paths. That being said, as college kids, most don't know who they want to be when they grow up because most don't even know themselves well enough at that point in life.. to that end, I recommend IRG students try new things as early and often as possible. Travel a lot. Read a lot. Submerge yourself in totally new cultures, write about your experiences, share them with the world.