Student Profiles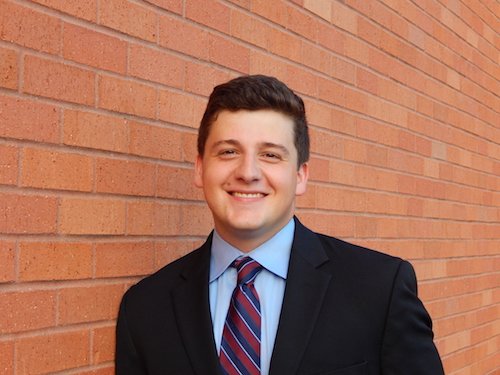 Zach Price
Major: Government
Hometown: Chattanooga, TN/Austin, TX
Activities: TX Votes, The Language Campaign, LAH Writing Fellow, Legislative Intern, Education Advocacy
Fun facts: I got to Stubb's with a band my freshman year at UT! I also ran for Austin ISD school board in fall 2018
Why LAH?
As a senior in high school, I wasn't sure exactly what I was looking for from my college experience. Once I was accepted into LAH, I knew I'd found it. What I love about LAH is the unique combination of more challenging (and rewarding!) coursework and the freedom to take courses tailored for your career and educational goals. This has given me the chance to take really interesting classes about education, government, and public policy with some of the best professors at the university. I wouldn't give it up for anything.
How has LAH contributed to your experience at UT?
So much of success is about connections. From my first day on campus, LAH connected me to an incredible community of my fellow students who are smart, hardworking, and passionate about making a change in their community. I've been able to work with fellow LAHers to improve civic engagement on campus and work in the community to improve educational outcomes for public school students in Austin. LAH classes are also always both highly interesting and smaller in size, and they've been some of my favorite classes I've taken at UT. Finally, I don't know where I'd be without our amazing LAH advisors keeping my head on straight. Linda, Stacey, and Mary are what make this program a success.
What are your future plans?
I want to work in government and public policy to make public education better in Texas. More than anything, my plan is to do my best to give back to my community.
Ashley Salinas is a Government and History double major who loves her cat Clyde and rides a motorcycle! Check out this video to learn more about why she decided to choose the Liberal Arts Honors Program.
Amarachi Ngwakwe is a Health and Society and Humanities double major. She is interested in film, videography, and journalism. Check out this video to learn more about why she decided to choose the Liberal Arts Honors and Humanities programs.