Graduate Programs
Introduction
The Department of Linguistics offers programs of graduate study leading to the MA and the PhD. Theoretical approaches in all areas of linguistics are emphasized, providing a thorough grounding in five core areas of linguistics: phonetics, phonology, syntax, semantics, and field methods. Advanced courses are offered in the fields already mentioned and in other areas of linguistics, especially including descriptive and documentary linguistics, computational linguistics, and the linguistics of signed languages, as well as areas that may be within the research interests of specific faculty. Students may also elect to take related coursework in such departments as Anthropology, Communication Sciences and Disorders, Computer Science, Philosophy, Psychology, and Statistics, as well as specific language departments.
For more information on the Graduate School, the University of Texas, and the city of Austin, please visit the university website.
The sections in this website will explain to you the details of the different programs, as well as the application procedure, and financial aid options. If you have any questions after reading the available material, please contact the Graduate Coordinator.
Learn More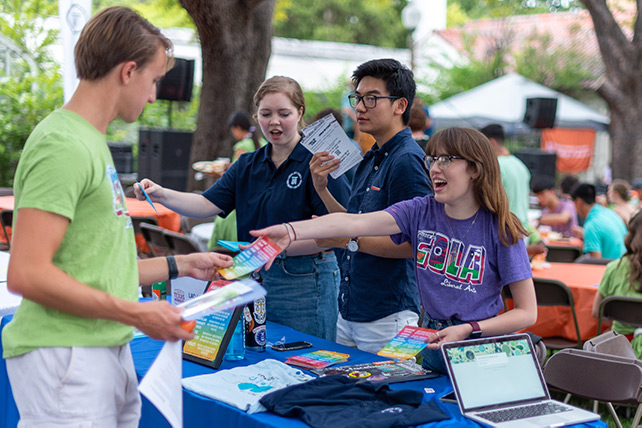 Related links
Interim Graduate Advisor: David Beaver
Graduate Coordinator: Ben Rapstine