Ph.D. Programs
Edit Headline Text
Edit Subhead Text
Fall 2024 Admissions Announcements
For anyone applying to enter our Ph.D. program in Fall 2024, the Graduate Record Exam (GRE) is optional. You may submit your GRE scores if you believe that they will strengthen your application, but this is not required for you to be considered for admission into the program. Any questions concerning this policy should be directed to the program's Graduate Advisor, Dr. Bruce Wells (bruce.wells@austin.utexas.edu).
Learn More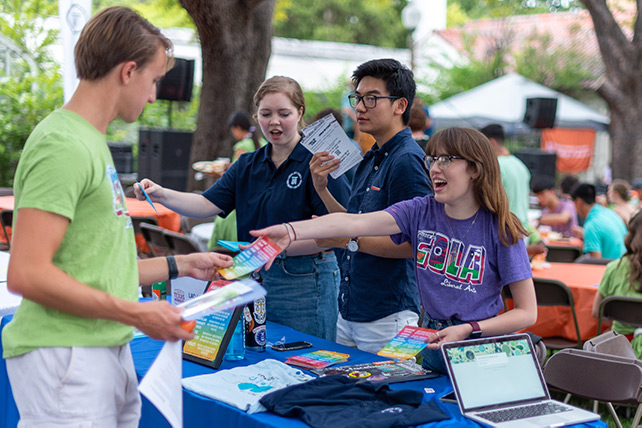 Offered through the Department of Middle Eastern Studies, the Ph.D. in Middle Eastern Languages and Cultures (degree code 667800) aims to educate and mentor scholars and teachers of the languages and cultures of the Middle East with the depth to support a sustained research career and the breadth to teach a range of courses on Middle Eastern topics. Students in DMES learn to design and execute research projects that will help redefine the frontiers of discovery in their field. Teaching experience helps prepare them to communicate new knowledge to experts and non-experts alike. Degrees are disciplinary-oriented, not language-oriented.
In applying to the doctoral program, students select a field of study from among the following:
Ph.D. Tracks
Details on each track and its requirements are found on the Ph.D. Degree Requirements page.