Glickman Lecture
Each year Plan II is fortunate to be able to invite prominent speakers to campus thanks to a generous gift from Julius and Suzan Glickman.
Julius Glickman, a Plan II major, received his BA from the University of Texas at Austin in 1962 and his LLB from the University of Texas School of Law in 1966. As a UT student, Mr. Glickman was student body president ('62-'63), outstanding student and an active member of the Friars, Silver Spurs and the Tejas Club.
The Glickman Lectureship is always free and open to all.
___________________________________________________________________________________________________________________________________________________________________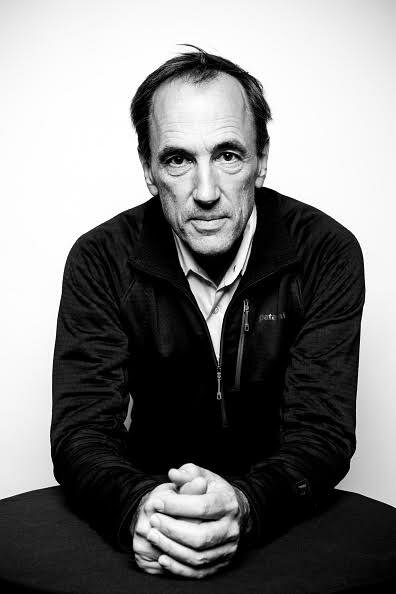 The 2023 Julius & Suzan Glickman Centennial Lectureship
Featuring author, energy & environment expert, and investigative journalist Jeff Goodell

Thursday, March 2nd, 6 PM
Prothro Theater | The Harry Ransom Center
Goodell speaks on sea level rise, geoengineering and climate change, coal, America's energy future, and extreme heat.
In his next book, The Heat Will Kill You First: Life and Death on a Scorched Planet, Goodell will investigate the physical, economic, environmental, and political impacts of extreme heat around the planet.
More about Jeff Goodell
(from https://www.lyceumagency.com/speakers/jeff-goodell/)
Through years of research, acclaimed author and investigative journalist Jeff Goodell has established himself as an expert on climate change, rising oceans, and humanity's fraught relationship with our rapidly changing planet. As energy independence, extreme heat, and global warming become increasingly urgent priorities, Goodell offers vital perspective on how to stem the tide of environmental disaster—and what's at stake if we fail to act.
His latest book is The Water Will Come: Rising Seas, Sinking Cities, and the Reshaping of the Civilized World. Steeped in scientific research and on-the-ground reporting, The Water Will Come is written in the tradition of environmental classics like Silent Spring and The World Without Us. John Green called it "a thriller in which the hero in peril is us."
The Water Will Come was a New York Times Critics' Top Book of 2017, one of The Washington Post's 50 Notable Works of Nonfiction in 2017, and one of Booklist's Top 10 Science Books of 2017. In 2019, Goodell was recognized with the Louis J. Battan Author's Award from the American Meteorological Society for work on The Water Will Come.
Goodell is a contributing editor at Rolling Stone and a frequent contributor to The New York Times Magazine and Yale University's Environment 360. A recipient of a 2020 Guggenheim Fellowship, his work has been recognized by the American Meteorological Society, New America, and the inaugural Covering Climate Change Now Journalism Awards for Feature Writing. He serves on the board of the McHarg Center at the University of Pennsylvania School of Design.
Learn even more @ jeffgoodellwriter.com/
The 2020 Julius and Suzan Glickman Centennial Lectureship featuring William Broyles
Wednesday, March 4th at 7 p.m.
Blanton Auditorium, Edgar A. Smith Building
Click here for a PDF transcript of Mr. Broyles' March 4th lecture. Thank you to Mr. Broyles for generously sharing his words with us; please note that minor changes to the text may have taken place in the actual talk.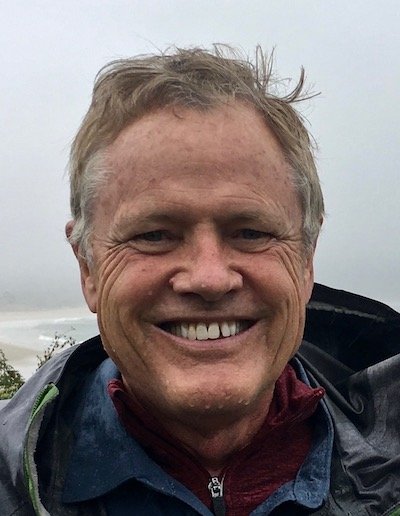 Bill Broyles has worked at the highest levels in journalism, television, and film.
As a journalist he was the founding editor of Texas Monthly and editor-in-chief of Newsweek and has written articles for The Atlantic, The New York Times, The Economist and many other publications. His article, "Why Men Love War," appears in Esquire's collection of the 25 Best War Stories over the past 75 years. His book about Viet Nam, Brothers in Arms, was on The New York Times list of notable books.
In television he co-created the Emmy-Award-winning TV series China Beach and with his son David created the recent TV series SIX, about the sacrifices and heroism of a team of special operations warriors and their families fighting in the shadows of America's longest war.
In film he wrote Cast Away and Jarhead and has co-written many other produced screenplays, including Unfaithful, The Polar Express, Flags of Our Fathers, and Apollo 13, which won the Writers Guild and PEN screenwriting awards and was nominated for an Academy Award for best screenplay. He was honored as Screenwriter of the Year for Cast Away. He is a member of the Texas Film Hall of Fame.
He grew up in Baytown, Texas, and earned his B.A. from Rice University and his M.A. from Oxford University. He has taught philosophy at the United States Naval Academy and Plan II English at the University of Texas at Austin. In the Sixties he worked in the Civil Rights movement with the Southern Christian Leadership Council, then served in Viet Nam as a Marine infantry lieutenant where he won a Bronze Star. He was active in the Viet Nam Veterans Against the War and in its anti-war demonstrations and lobbying efforts in Washington. He has remained active in politics and education ever since.
He is a double-black diamond skier and a climber who has summitted 25 Colorado 14000-foot peaks and the 7000-meter Aconcagua, tallest mountain in the Western Hemisphere. He has five children and one adorable grand-child and divides his time between Austin and Santa Fe.
Previous Glickman Lecturers:
2022: Author and NYU History Professor David Oshinsky
2020: Bill Broyles, American Screenwriter
2019: Lawrence Wright, author of God Save Texas
2018: Classicist and author of Undocumented, Dan-el Padilla Peralta
2017: Pulitzer Prize winning playwright Robert Schenkkan
Fall 2015: New York Times columnist Frank Bruni
Spring 2015: UT Chancellor Admiral William H. McRaven
2014: Pulitzer Prize winning author Rick Atkinson
2013: Pulitzer Prize winning writer Louis Menand
2012: Pulitzer Prize winning writer Seymour Hersh
2011: Buzz Bissinger, author of Friday Night Lights
2010: Adam Gopnik, Staff writer for The New Yorker
2009: Award winning screenwriter Andrew Davies
2008: Pulitzer Prize winning poet C.K. Williams
2005:Author and journalist David Bornstein
2003: Author and journalist Chris Hedges
2001: Author and journalist Chris Dickey