Graduate Program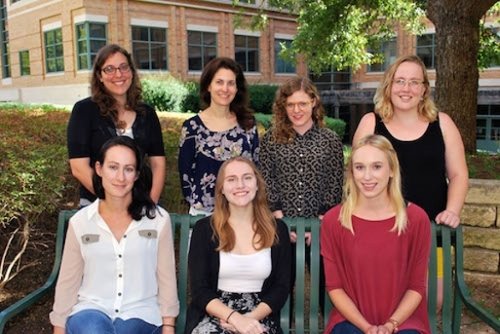 The primary goal of graduate training in the Department of Psychology is to prepare students for academic or other scientific careers in research and teaching. Students develop expertise in one of several areas of specialization: Behavioral Neuroscience; Clinical Psychology; Cognition, Brain, and Behavior; Developmental Psychology; Individual Differences and Evolutionary Psychology; Perception, Brain, and Behavior; and Social Psychology. The program culminates in the PhD degree.
The length of time required to obtain a PhD varies from area to area, but students are expected to proceed as rapidly as is commensurate with an adequate breadth and depth of training. For a student in clinical psychology, a reasonable goal is six years of graduate work, including the internship; for a non-clinical student, four to five years is feasible.
Only students who wish to earn a doctorate are admitted. Most students enter the program with only a bachelor's degree. Some of these students earn a master's degree while progressing to the doctorate; others do not. Some students enter the program with a master's degree from another institution. These students must follow the same general sequence (outlined below) as students entering with a bachelor's degree. The time required to complete the program is, perhaps, one semester less for students who enter with a master's degree from another institution.
Although graduate training at The University of Texas at Austin is highly flexible, there is a general structure for a student's progress to the PhD. All graduate students must satisfactorily complete two advanced statistics courses and a total of three core courses from at least two of the three content groups listed here: (A) physiology and learning (B) perception, cognition, and cognitive development; and (C) abnormal, social, personality, developmental, and individual differences. To be admitted to doctoral candidacy a student must have completed the core courses and statistics requirements and successfully present a formal proposal to their dissertation committee.
During the first year, students take two core courses, a statistics course, and other courses prescribed by the faculty in their areas of specialization. At the end of the year, the faculty formally evaluates the progress of all first-year students. During the second and third years, students complete the departmental requirements, deepen their knowledge and research experiences in their selected area, and satisfy area requirements. These requirements can take any of a number of forms, at the discretion of the area faculty, ranging from a research project to an examination. Programs beyond the third year are largely tailored to the individual's needs and interests and culminate in the planning and execution of a dissertation which gives evidence of the student's ability to carry out independent investigation in his or her major field of interest.
While giving general direction to the student's graduate career, this structure allows latitude for interdisciplinary collaboration. Graduate students in Psychology frequently take courses and work with faculty in other departments such as Educational Psychology, Computer Sciences, Zoology, Mathematics, Linguistics, Sociology, Human Ecology, Pharmacy, and Public Affairs.
Although graduate work is formally supervised by the Committee on Graduate Studies, in many respects the Department of Psychology functions as a cluster of semi-independent interest groups, each with its own specifications for graduate training within the general outline given above. Consequently, an introduction to the department as a whole is best accomplished by briefly surveying the areas that comprise it.
This program description is intended to give general information and the statements in it do not constitute a contract, expressed or implied. All monetary figures are 2017-2018 figures and are likely to change in future years.
The University of Texas Psychology Department's Graduate Program ranks #8 in
U.S. News & World Report
's graduate rankings for 2018. Our Clinical Program ranks at #8, placing it in the top 4% of clinical programs in the US.
CONTACT US
Email: psygradoffice@utexas.edu
Phone: 512-471-6398
Fax: 512-471-6175
Location: SEA 3.210
Mailing Address:
Graduate Advisor
The University of Texas at Austin
Department of Psychology
108 E. Dean Keeton Stop A8000
Austin, TX 78712-1043