Advising
As an interdisciplinary major, Jewish Studies benefits greatly from expert advising through the College of Liberal Arts. The Academic Advisor provides one-on-one academic advising that includes providing information about the degree plan, degree requirements, petitions, internships, honors, and campus resources to help you succeed. You are encouraged to visit your advisor regularly to discuss your course plans and academic goals.
Advising Bars
Advising bars are placed on the records of incoming freshmen and newly transferred students and on the records of students who are on scholastic probation. The purpose of advising bars is to make sure students contact the Academic Advisor before they proceed with their degree plan.
Advising bars will be removed only after the student meets with the Academic Advisor.
Spring 2023 appointment modality
Advising appointments will be offered both virtually and in person. Students must request which they prefer when scheduling an appointment. More information can be found via the 'schedule an appointment' button
Learn More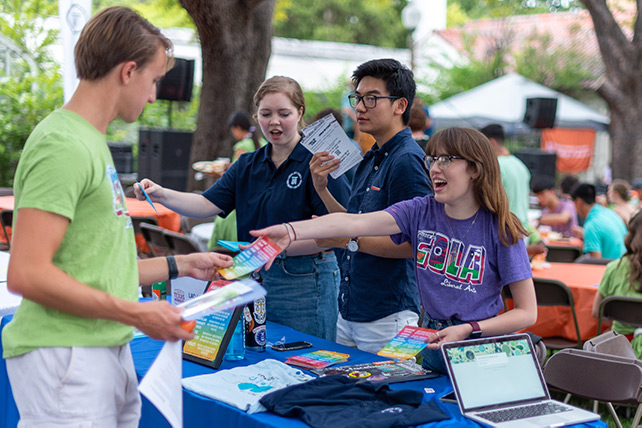 Academic Advisor
Michelle D. Escalante
Email: mdescalante@austin.utexas.edu
Phone: 512-475-9185
Location: WAG 313
Modality: M - T remote; W - F on campus 9AM - 4PM; available by appointment
Faculty Advisor
Dr. Samantah Pickette
Email: samantha.pickette@austin.utexas.edu
Location: RLP 4.412
Hours: MW 11-12 (drop-in hours); or by appointment