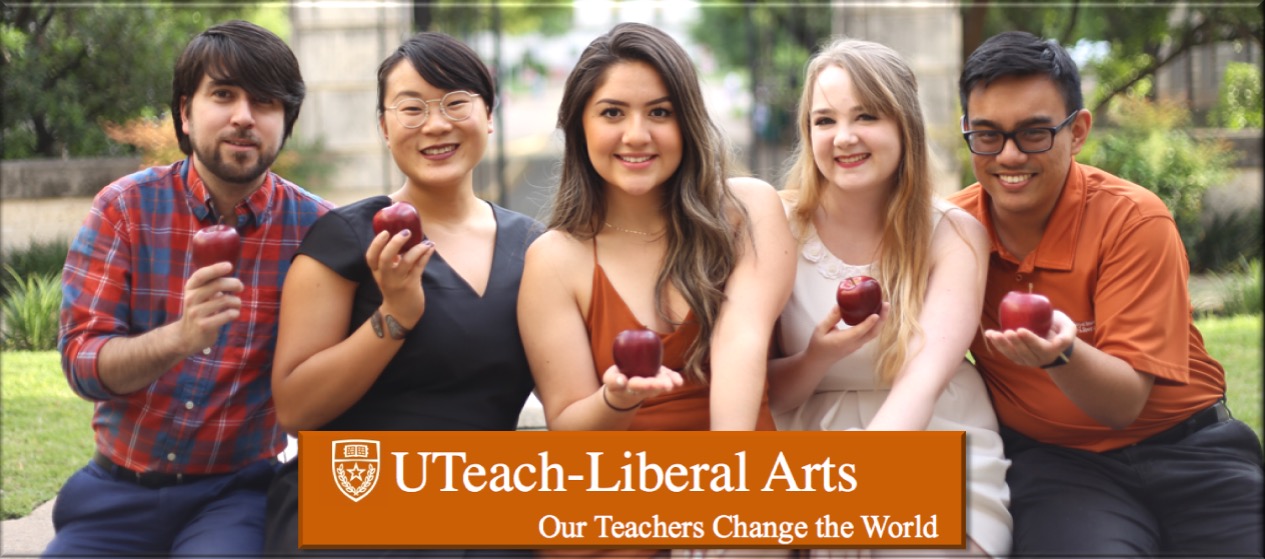 40 for 40 - March 30 and 31
Now more than ever, our UTeach-Liberal Arts students need your support. Please visit our 40 for 40 campaign webpage to find out how you can contribute to UTeach-Liberal Arts Scholarships.
Welcome to UTeach-Liberal Arts!
UTeach-Liberal Arts is a professional middle and high school teacher preparation program for The University of Texas at Austin undergraduate and post-baccalaureate students planning to teach English, languages other than English, or social studies. Our four-semester program aims to transform secondary school teacher certification from the ground up with a balanced practical and theoretical approach to teacher preparation.
Our students benefit from an innovative program emphasizing the UTeach-LA philosophy of practical, hands-on field experience in public school classrooms throughout the length of the program. Students take advantage of intensive coursework and field experiences in local area schools that provide an excellent first-hand glimpse into the world of teaching.
The program provides a supportive environment for students to build professional networks through cohort groups and faculty interaction. Personal attention and guidance of UT faculty, many of whom are highly experienced master teachers recruited from public secondary schools, prepare students for a career in the classroom.
---
Next Information Session
Mar 10 | 2:00 pm | Zoom


Interested in Teaching?
Apply Today!
Now accepting applications for Fall 2021.