Undergraduate Information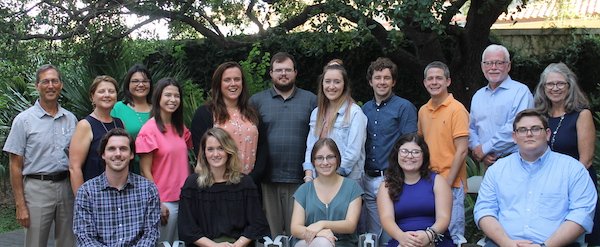 Edit Headline Text
Edit Subhead Text
About UTeach-Liberal Arts
The UTeach-Liberal Arts undergraduate program is designed for liberal arts students who wish to become certified for secondary education in a liberal arts field. The program consists of at least four long-semesters of rigorous coursework and each semester requires field placements in local schools. Since the undergraduate program takes a minimum of four long-semesters to complete, sophomore year is the ideal time to begin the program. The Undergraduate Program emphasizes the UTeach-Liberal Arts philosophy of early and consistent field experience in public school classrooms.
Certification Areas
You must be admitted into one of the Liberal Arts Majors listed below in order to certify in one of the corresponding certification areas/grade levels.
English - (English 7- 12)
Rhetoric/Writing - (English or 7- 12)
American Studies - (History 7- 12 or Social Studies 7- 12)
History- (History 7- 12 or Social Studies 7- 12)
Government - (Social Studies 7-12)
Geography- (Social Studies 7- 12)
Economics- (Social Studies 7- 12)
Arabic - (Arabic EC-12)
Asian Cultures & Languages/Chinese - (Chinese EC-12)
Asian Cultures & Languages/Japanese - (Japanese EC-12)
Classics - (Latin EC-12)
French - (French EC-12)
German - (German EC-12)
Latin - (Latin EC-12)
Spanish/Language Teaching - (Spanish EC-12)
Admissions Process
Admissions Requirements
Begin second semester freshman year through senior year.
Open to current UT-Austin undergraduates and incoming transfer students.
A minimum overall UT GPA of 2.5.
A 2-year commitment.
Requirements and Expectations
UTL 101 Field Placement & Schedule Request: (Note: There will be a field placement with each UTL course. The requirements will adjust each semester.)

A one-hour elementary school field placement will be required.
Elementary school hours are 8 am – 3 pm.
Teachers are available Monday – Thursday.
Upon request, provide two 3-hour windows (allows for placement and travel time).
Post-baccalaureate applicants should refer to the Post-Baccalaureate Admissions section of our website.