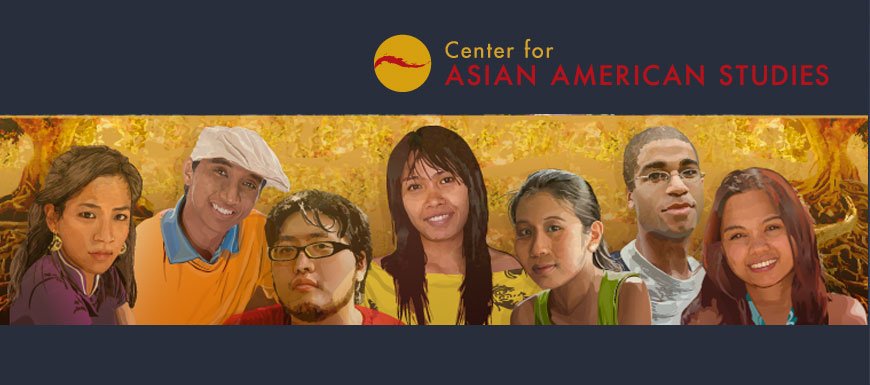 Edit Headline Text
Edit Subhead Text
March 18, 2021
"A Message to Our UT Asian American Community"
To the Asian American students, staff, faculty of UT and beyond:
You are loved and cared for in this moment of heightened racist and misogynistic violence against our communities. The anguish, sadness, vulnerability, and rage you feel following the massacre in Atlanta demand full recognition. Contained in them is a truth not only about the pandemic era, but about the making of the United States. Asian Americans have long been enlisted as the scapegoats who bring to fruition reactionary nationalism, patriarchy, displaced economic resentment. These goals were achieved by rendering Asians in the United States perpetually "alien" and therefore unworthy of citizenship and entry to the country during the late-nineteenth and early-twentieth centuries. During World War II they took the form of the unconstitutional imprisonment of Japanese Americans. As de-industrialization led to economic and urban decline during the 1980s, these goals were exercised against Asian immigrants who were said to be stealing American jobs. In the post-9/11 period the goal of creating a new and expanded homeland security state was achieved through the vilification of and violent attacks against those of South and Central Asian descent, particularly those who hail from Islamic-majority countries.
That Asian Americans are again being used as scapegoats during another watershed moment should not come as a surprise to anyone. This is especially true when we consider that the former president of the United States, with his proclamations of COVID-19 as the "China Virus," played a key role in recruiting Asian Americans for this role. Some will try to argue that this was not an act of racism but of free speech or "individual resentment." Similarly, there are those who will try to convince you that the killings in Atlanta were motivated by something other than white supremacy, racism and sexism— as if a discussion of mental instability should eclipse the discussion of intersectional, structural oppression. These disavowals point to another recurring aspect of the historical injuries inflicted on Asian Americans: our oppression is always doubted, if not outright denied. Our oppression is too often rendered invisible and unimportant. The point of this short message is to assert just the opposite. The Center for Asian American Studies recognizes that the violence we experience is real and unrelenting. As best we can we, and in the most appropriate ways possible, our goal is to provide support for our community, especially for those who feel alone and unrecognized in this moment. Some initial steps/resources are listed below.
Sincerely yours,
Center for Asian American Studies
Department of Asian Studies
Center for East Asian Studies
Asian/Asian American Faculty Staff Association
Center for Women's & Gender Studies
South Asian Institute
LGBTQ Studies
Latina/o Studies Department
Black Studies Department
Native American & Indigenous Studies
Department of History
Campus & Community Resources
#StopAsianHate Rally & Vigil
Join the rally to #StopAsianHate on April 17 at Austin City Hall between 4-6pm! We stand with Asians across the country in solidarity to condemn anti-Asian racism in all forms. Masks and social distancing required.

Workshops for Confronting Anti-Asian Racism
The Center for Asian American Studies and BeVocal created an anti-Asian racism bystander intervention workshop (90 minutes). Visit HERE to request a workshop from BeVocal.

Asian Voices @ UT and Community Newsletter
A drop-in group called Asian Voices @ UT meets every Tuesday from 4:45-6:15 p.m. In tangent with the group, there is also a newsletter with mental health and community resources that is identity-affirming. Students can sign up for the newsletter, which includes information on how to sign up for the group's Zoom.

Virtual Office Hours via The Center for Asian American Studies (CAAS)
Amy Tao-Foster of CMHC has traditionally held office hours at CAAS where students can drop in for support and community, or ask questions about mental health and other resources. She will hold office hours from 1-1:50 p.m. on Tuesdays. Students who are interested can email Amy to schedule a Zoom meeting for office hours.

Counseling Appointments for Asian, Pacific Islander, and Desi American (APIDA) Students
Staff and faculty can also refer students directly to Amy Tao-Foster as the Diversity Counseling and Outreach Specialist. If students are hesitant to call CMHC to request an appointment, they can be referred directly to Amy at 512-475-6943. If she is unable to answer, they can leave a message with their name, EID, and phone number, and Amy will be able to call them back to set up a phone or video counseling appointment.

Coping with Racial Trauma
Dr. Connesia Handford, also holds a workshop series for students of color on Mondays from noon to 1 p.m., where they can learn helpful tools and techniques for coping with racial trauma. Students can sign up here.
Introducing RIM
Asian American Studies is also part of a new interdisciplinary major: Race, Indigeneity & Migration (RIM). RIM is the new Liberal Arts bachelors program housed in the African & African Diaspora Studies Department. The major is a collaboration between: