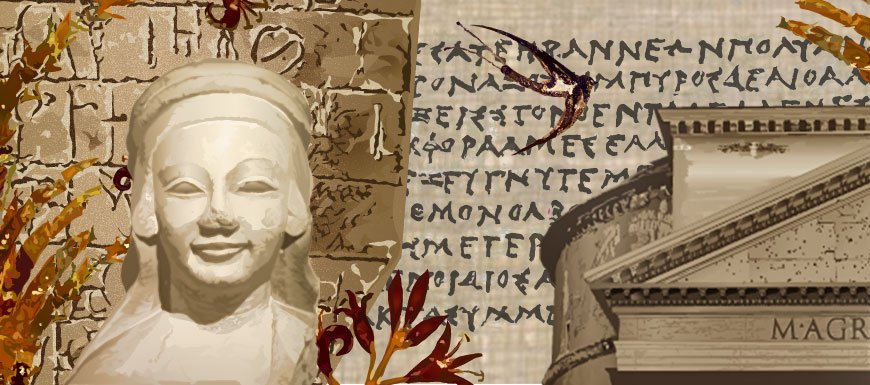 Welcome to Classics
A vibrant and welcoming scholarly community dedicated to the study of ancient Greece and Rome in all their richness, from the B.A to the Ph.D.
Welcome to the online home of the UT Classics Department, an international center for the study of classical antiquity that offers rich undergraduate and graduate programs in the languages and cultures of ancient Greece and Rome.
Our diverse and dynamic faculty includes specialists in ancient architecture, colonization, drama, epigraphy, history, landscape, law, medicine, music, oratory, philosophy, poetry, religion, science, and technology from the prehistoric Aegean to late antiquity.
Our undergraduate program attracts thousands of students every year eager to explore the cultures and languages of classical antiquity. Courses in Classical Civilization (C C), which require no knowledge of Greek or Latin language, cover all aspects of ancient Mediterranean life and culture: archaeology, history, literature, religion, and thought. Courses in Greek (GK) and Latin (LAT) provide rigorous instruction in the languages from beginning to advanced levels. Students interested in majoring in classical studies may choose from five distinct options: Classics, Ancient History and Classical Civilization, Classical Archaeology, Greek, and Latin.
Our graduate program prepares qualified students for careers in teaching and research by providing individualized training and mentoring in all areas of classical scholarship. A systematic but flexible curriculum enables students to develop both broad competence and special expertise while working closely with faculty and graduate colleagues.