Meet Our Visiting Professors
Tinker Visiting Professor
The University of Texas at Austin is one of five major universities (with Chicago, Columbia, Stanford, and Wisconsin) to have a professorship endowed by the Edward Larocque Tinker Foundation. The goal of the Tinker Visiting Professor program has been to bring pre-eminent thinkers from Latin America and the Iberian Peninsula to the United States as a means of encouraging contact and collaboration among scholars.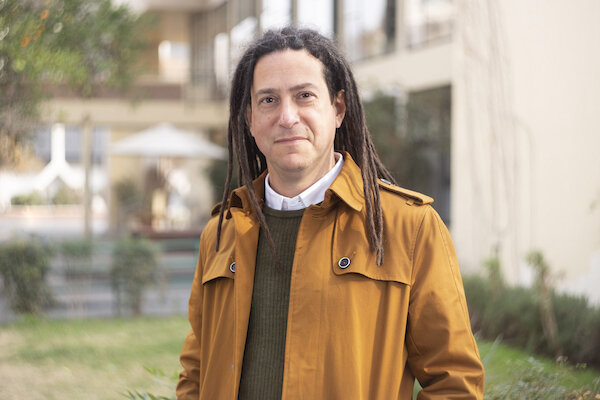 Daniel Party, Spring 2023
Daniel Party is associate professor of music at the Pontificia Universidad Católica de Chile. His research interests include popular music and culture of the Americas and Spain; gender and sexuality; artivism and social movements; diaspora and migration. Party's scholarly work is interdisciplinary. He is the author of a wide range of articles on topics ranging from musical events and their relationship to democracy and political action, to questions of gender, cultural trends in popular music, and numerous other subjects. His forthcoming article in Latin American Perspectives is titled "The Right to Live in Peace: Musical Responses to Violence in the 2019 Chilean Uprising."
Party will teach a graduate seminar titled Activist Arts in Contemporary Latin America, cross-listed with the Butler School of Music, during spring 2023. "The seminar will examine the increasing presence of the visual and performing arts in Latin American political activism of the 21st century," Party says. "It will consider how artistic and performative strategies have become central to social movements and protest, from Cuba's Movimiento San Isidro to Chile's LasTesis and their "A rapist in your path" performance, from Mexico's #IlustradoresConAyotzinapa to Argentina's Iconoclasistas. We will consider what elements contribute to the effectiveness of these artistic strategies, and how these strategies relate to civil liberties, the levels of political participation, and the state of democracy in the region. It will begin with theoretical considerations of artivism (Mouffe, Duncombe, Mattern) and then move to case studies that present a wide spectrum of strategies and political positions. The course will incorporate guest visits from Latin American artivists such as members of LasTesis, Delight Lab, and Iconoclasistas."
Daniel Party will present a public lecture on his research, titled "Víctor Jara: Beyond the Martyr," on January 17. More information here.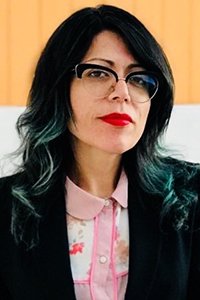 Sayak Valencia, Fall 2022
Sayak Valencia earned her doctorate in Feminist Philosophy and Critical Theory from La Universidad Complutense de Madrid. She is currently a professor and researcher in the Departamento de Estudios Culturales at El Colegio de la Frontera Norte /CONACYT in Tijuana-México. Her research focuses on feminism, trans-feminism, Queer/Cuir Theory, capitalism, necropolitics, violence, border studies, colonialism and decolonialism. She is author of the book Capitalismo Gore (Paidós, 2010; Gore Capitalism, MIT Press, 2018). Valencia will teach the graduate seminar Política Post-Mortem en Latinoamérica. The course will be taught in Spanish; students who understand and read Spanish are welcome. Course info: Tuesdays, 9 a.m.–12 p.m. LAS 384L; Unique 39903; SRH 1.320.
Valencia describes her course: "In today's global context, violence becomes a persistent center for the organization and propagation of Western modernity-coloniality. Thus, death becomes a kind of civilizing technology that connects the contemporary context with the colonial intermittence, as a dynamic device for the economies of death. Resistances after death are called post-mortem policies (Valencia, 2020) and are politicizations of affection and mourning carried out by surviving members of the communities most affected by different types of lethal violence. To that end, this seminar will allow us to explore different forms of post-mortem politics in the Latin American context and also in the US from an interdisciplinary perspective between Literature, Film, and Cultural, Gender, Queer, Violence, Border and Affect Studies."
UT-Fulbright Chair in Brazilian Studies
An initiative coordinated by the LLILAS Brazil Center in partnership with Brazilian institutions, the UT-Fulbright professorship recognizes faculty members and researchers who have established a record of teaching and exhibit the potential to make significant contributions to the body of research in themes related to Social-Cultural Tensions and Public Policies.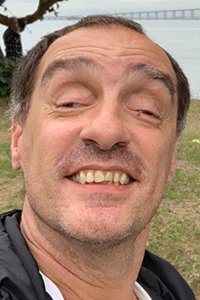 Adilson Cabral, Fall 2022
Adilson Cabral is a professor at Universidade Fluminense in Niterói, Rio de Janeiro, Brazil. A faculty member in the Department of Social Communication and the graduate program in Media and Everyday Life, he teaches courses on communication policies and community communication. Since 2016, he has conducted research for the Community Broadcast Policies project, looking at the sustainability of community radio and television, the implications for social movements, and the importance of this system in the larger media environment. His writing during this time has also been in the area of the relationship between community media and social/political movements.
In fall 2022, he will teach the course Public Policies for the Community Broadcasting Sector in Latin America. The course will address the question, "Where are the public policies for the community broadcasting sector in Latin America?" Cabral and students will investigate communication policies that allow sustainability of community communication initiatives and legislation in a range of Latin American countries.
Visiting Resource Professors
Visiting Resource Professors are invited by UT Latin Americanist faculty members to lecture for one to two weeks in either undergraduate or graduate classes.
2022–23 Academic Year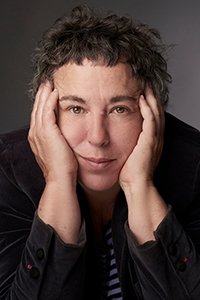 Gabriela Cabezón Cámara, an Argentine writer and public intellectual, is a leading figure in Latin American literature and a founder of the feminist movement #NiUnaMenos ("Not One Less"). Her novel Las aventuras de China Iron (translated as The Adventures of China Iron) was shortlisted for the 2020 Booker International Prize. During her visit to UT Austin, she will participate in a public conversation with Professor Gabriela Polit of the Department of Spanish & Portuguese. The conversation will be in Spanish, free and open to the public, on September 27, at 4 p.m., in the Benson Latin American Collection second-floor conference room.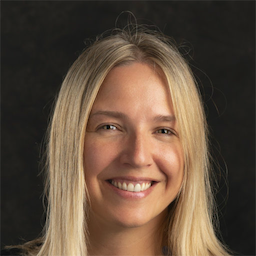 Crystal Fortwangler is an Assistant Professor & Film Program Chair at La Roche University, as well as a filmmaker through her production company, Wider Angle Productions, LLC. Beginning with her dissertation on the preservation of U.S. Virgin Island (USVI) park land, she has spent decades working to develop products centered on the USVI in a variety of media. This includes four films all of which deal with the relationship between human beings and nature.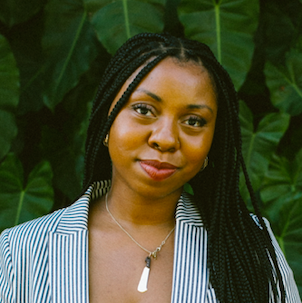 Hadiya Sewer, is a research affiliate in the African and African American Studies Program at Stanford University. She is co-founder and president of the St. John Heritage Collective, a nonprofit community land trust in St. John, U.S. Virgin Islands (USVI), and a founding member of the VI Studies Collective, a group of academics, artists, and activists whose work centers the USVI as a site of intellectual inquiry and theorization beyond the notion of utopia or unoccupied space.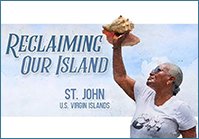 Sewer and Fortwangler will visit campus at the invitation of Professor Carlos Ramos-Scharrón (LLILAS / Geography & the Environment). Their visit will center on the screening of the documentary they co-produced, Reclaiming Our Island, about the U.S. Virgin Islands USVI; a workshop on engaged/activist scholarship related to their experiences in USVI; participation in the Latin American Studies Proseminar to discuss land issues related to the Insular Caribbean; and one-on-one discussions with Professor Ramos-Scharrón and his research group.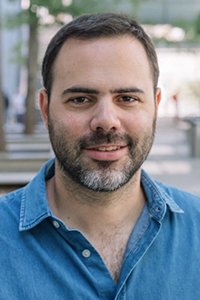 Fernando Rosenblatt is associate professor of political science and a researcher at the Universidad Diego Portales, in Santiago, Chile. His recent work explores the effects of big data on party organizations, examining how the use of big data impacts party organization structures; how it transforms, reduces, or increases a party's internal democracy; and whether it improves channels of communication between elites and activists. At the invitation of Professor Kurt Weyland (Government), he will visit campus in January 2023 to deliver a public lecture about the sociopolitical consequences of party institutionalization.
Socorro Venegas is an award-winning writer and editor whose recent publications include the novels Ceniza roja (2022), Vestido de novia (2014), and La noche será negra y blanca (2009), and the short story collection La memoria donde ardía (2019). Her works have been translated into English, French, and Portuguese. She has directed editorial projects for the Fondo de Cultura Económica, and, at UNAM, created the novel and memoir collection Vindictas, showcasing the work of marginalized Latin American women writers of the twentieth century. Venegas is a member of the honor committee of Centro para el Estudio de la Historia de la Lectura, directed by Alberto Manguel in Portugal, and director-general of publications and editorial development at UNAM. She writes the column Modo Avión for the literary e-magazine Literal Latin American Voices.