Hebrew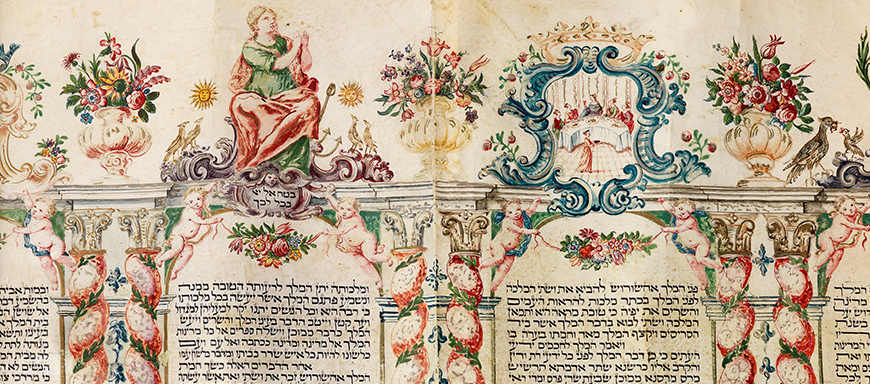 Edit Headline Text
Edit Subhead Text
The Hebrew Studies Program at the University of Texas offers the most comprehensive program in Hebrew and Jewish studies available in the Southwest, and its faculty is dedicated to teaching and research. Because of the growth of ethnic consciousness and the rise of modern Israel, there has been increased interest in Hebrew and Jewish studies which has encouraged the growth of the program and holds forth the promise of professional development in one of the most steadily growing fields of study.
Hebrew language instruction at the undergraduate and graduate levels is fully supported by locally developed, state-of-the-art computer assisted language instructional materials.
Hebrew Sequence
| | |
| --- | --- |
| First Year | Second Year |
| HEB 601C | HEB 320L |
| HEB 611C | HEB 346 |
Students with any knowledge of Hebrew (written and/or spoken) must take the placement exam to correctly identify which level of the language they may enroll in. Details on the placement exam can be found here.
Students who want to receive credit for HEB 601C and HEB 611C may take the Credit-by-Exam test. Details on the CBE can be found here.
Oral Proficiency Interviews
Please note that at the end of the 611C course, you may be asked to complete an oral proficiency interview (OPI). Each year Middle Eastern Studies is required to administer OPIs to a pool of randomly selected students, to verify that we are meeting curriculum goals in our first-year language courses. This process is dependent on voluntary student participation. The interviews are extracurricular and will not figure into your course grade, but students selected to participate will receive a notification letting them know their proficiency level in the language. The test is administered over the telephone (or Zoom) and rated by an ACTFL Certified Tester. OPIs can be rated according to the ACTFL Proficiency Guidelines 2012 or the Interagency Language Roundtable (ILR) scale.
Why Study Hebrew at UT-Austin?