Turkish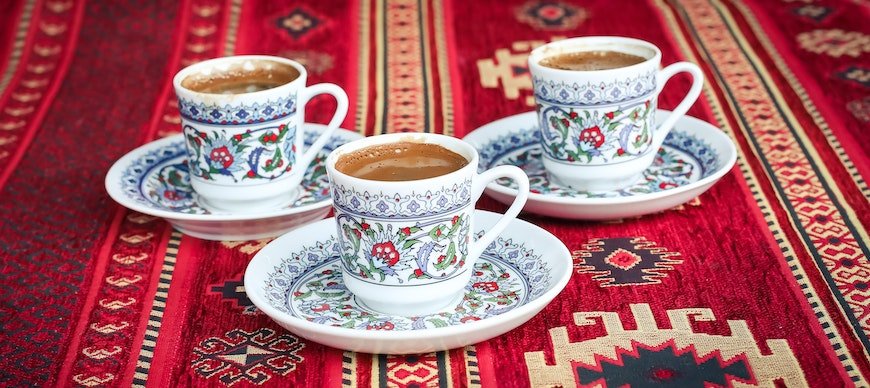 Edit Headline Text
Edit Subhead Text
REASON #1: Turkish is a State Department-designated "critical language."

The U.S. Department of State designates certain foreign languages as being of critical importance to our national security and prosperity. Turkish is one of those languages – and for good reason! The Republic of Turkey is strategically connected, geographically and culturally, to Eastern Europe, Central Asia, and the Middle East. Thus, Turkish and knowledge of Turkey are advantageous to anyone interested in the international business or politics of those regions. Likewise, for students pursuing careers in business or government service, opportunities will only continue to increase as Turkey continues to develop as a regional and global player. Studying Turkish gives you a depth of understanding that makes you a valuable asset to corporations, government and other organizations promoting productive alliances with the Middle East. Plus, because Turkish is a designated "critical language," students studying Turkish are eligible for a range of financial support for higher education, such as the FLAS fellowship.

REASON #2: Turkey possesses an unimaginably rich and ancient cultural heritage.

With the rich culture of Istanbul, the beautiful beaches of Antalya, Fethiye, and Çesme, and the deep history of the Christian church, it's understandable why over 25 million tourists a year travel to Turkey! Turkey itself is a large open-air museum that houses ruins from the oldest known temple Göbekli Tepe (10,000 BC) to ruins from ancient Greece and Rome, some (such as Ephesus) sharing a Roman and Greek heritage. Modern Turkey is the successor state to the Ottoman Empire (1299-1922), which at its height spanned Africa, Asia and Europe, and had its capital at Istanbul. Prior to that, Istanbul was called Constantinople, and was the heart of the Byzantine Empire. Turkish archives today contain an enormous wealth of documents and information pertaining to the centuries-old history of all these vast former provinces on three continents.

REASON #3: Turkish is the gateway language to Central Asia.

Learning Turkish opens the door to travel, work, and study in Turkey, a country of 83 million people where it is the official language. Furthermore, it opens communication with large Turkish-speaking immigrant communities in countries like Germany, Bulgaria, Greece, and England. But that is not all! Turkish is part of a vast Turkic language family consisting of 35 languages that are spoken by 170 million people from Eastern Europe all the way to Western China! These languages are closely related, meaning if you speak Turkish, you will have an easy entrance into other modern Turkic languages, like Kazakh, Kyrgyz, Tatar, Uzbek, and Uyghur. Many of these languages are spoken in regions of vital strategic importance, like the Caucasus, the Balkans, China, and the former Soviet Union.

REASON #4: Turkish is one of the most unique and beautiful languages in the world.

Turkish hails from Central Asia and is an agglutinative language, which is a fancy way of saying it adds suffixes to root words. Turkish also uses vowel harmony; because of this, words have a uniquely beautiful sound to them as they tend to roll off the tongue more easily. Words also feel as if they "bounce" up and down because they alternate back and forth between consonants and vowels. Turkish includes many loanwords from Arabic, Persian and French. Lastly, it's a very logical, predictable language. There are very few exceptions and once you learn the rules, you are able to form pretty much any sentence you want!

REASON #5: The Turkish people are the warmest, most hospitable people you'll ever meet.

Turkish people value people over tasks and relationships over time. This means that if your car breaks down, random strangers will pull over to help you fix it, call the local emergency services, and drive you where you need to go. If you go to get a haircut, you'll spend 45 minutes drinking tea with the barber and socializing with the other customers before you get started. If you are invited to a meal at a Turkish friend's home, you'll be treated like the honored guest at a palace. As you enter their home, you'll be given a pair of slippers at the front door as you're led to your five-course meal of homemade dishes, followed by hours of conversation over Turkish coffee. Turkish people's genuine warmth, kindness, and pride is a big part of why UT students who study abroad in Turkey want to go back there again!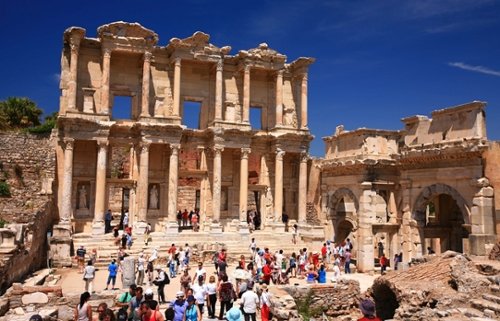 Learning Turkish at UT
The Department of Middle Eastern Studies offers a minor in Turkish and opportunities for undergraduate students to study Turkish/Turkey within its BA degrees in Middle Eastern Studies, Middle Eastern Languages and Cultures, and Islamic Studies. Students majoring in International Relations and Global Studies, Government, History and Economics often choose to study Turkish. Students interested in advanced degrees concentrating on Turkey may enroll in programs such as Middle Eastern Studies, Government, History, Comparative Literature, Ethnomusicology or Anthropology. Master students in the UT Center for Middle Eastern Studies Dual Language Track Program often choose Turkish as one of their two Middle Eastern Languages.
All students taking Turkish have the opportunity to study the language for at least 2 years on the UT-Austin campus with the goal of achieving a minimum of advanced proficiency. Thanks to the intensive nature of the beginning courses, students can attain intermediate proficiency and complete their Foreign Language Requirement in just 2 semesters (with TUR 601C and 611C). By the 4th semester, students transition to thematic content classes taught entirely in Turkish. Students may take a second content course (TUR 329) in their 3rd year or may choose to study abroad in Turkey or Azerbaijan.
Training in the Turkish language is accompanied by related course offerings in Middle Eastern Studies, European Studies, Slavic and Eurasian Studies, and the Butler School of Music. Students may also pursue further area studies coursework abroad via our full campus exchange program with Boğaziçi University in Istanbul. The Boğaziçi exchange program allows students to apply their scholarships and financial aid packages toward summer, semester or year-long study abroad and receive transfer credit for their coursework upon their return. The UT College of Engineering also runs a college-wide exchange program with Middle East Technical University in Ankara, Turkey, enabling engineering students to study abroad and graduate on time. Boğaziçi University and Middle East Technical University, Turkey's premier English-language campuses, offer our students both rigorous coursework in English and excellent Turkish language training. Students who complete Turkish language coursework elsewhere and wish to continue in UT Turkish language courses must take the DMES Turkish placement exam. Details on the placement exam can be found here.
Turkish Course Sequence
The core Turkish curriculum consists of 2 years (4 semesters) of language-centered coursework that aims to build skills in reading, listening, viewing, speaking, writing, and facilitates achievement of intercultural communicative competence.
| | |
| --- | --- |
| First Year | Second Year |
| TUR 601C (6 hrs) | TUR 320K (3 hrs) |
| TUR 611C (6 hrs) | TUR 329 (varied topics, 3 hrs) |
Content Covered
These courses offer a proficiency-based curriculum based on the methodology of the Türkçe ile Yaşam I-II and Her Şey Bir Merhaba ile Başlar textbooks, which focus on developing learning and comprehension strategies in addition to the active acquisition of vocabulary and grammar. The program is challenging and requires a significant time commitment on the part of the student, but the reward for that commitment is steady progress toward Advanced proficiency (based on the scale of the American Council on the Teaching of Foreign Languages).
Students are expected to reach Intermediate Mid proficiency by the end of the first year, Advanced Low to Mid proficiency by the end of the second, and Advanced Mid to High proficiency by the end of the third year.
Beyond the three-semester core, students take upper-division Turkish-language content courses on Turkish cinema, literature, news media, culture and thought. TUR 329 courses vary in topic, so that continuing students explore new content, including new vocabulary fields and forms of discourse.
Graduate training in Turkish (currently offered on a graduate conference course basis) stresses cultural training, linguistic proficiency, and sophisticated use of research methods and theories, preparing students to research, analyze, write, and teach in their fields of specialty. Graduate conference courses conducted in Turkish are offered in the areas of language, literature, and culture.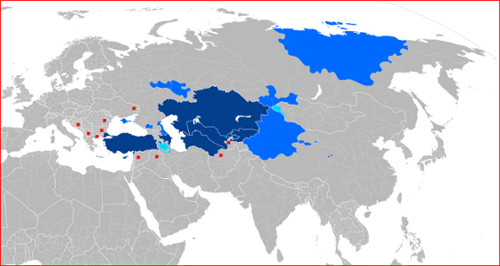 Oral Proficiency Interviews
Please note that at the end of the 611C course, you may be asked to complete an oral proficiency interview (OPI). Each year Middle Eastern Studies is required to administer OPIs to a pool of randomly selected students, to verify that we are meeting curriculum goals in our first-year language courses. This process is dependent on voluntary student participation. The interviews are extracurricular and will not figure into your course grade, but students selected to participate will receive a notification letting them know their proficiency level in the language. The test is administered over the telephone (or Zoom) and rated by an ACTFL Certified Tester. OPIs can be rated according to the ACTFL Proficiency Guidelines 2012 or the Interagency Language Roundtable (ILR) scale.
Heritage Learners, Bilingual Students, Native Speakers
Anyone with any knowledge of Turkish written and/or oral must take the placement exam (given prior to the beginning of the Fall and Spring semesters) to correctly identify which level student belongs in. Details on the placement exam can be found here.
Students who want to receive credit for TUR 601C and TUR 611C may take the CBE test which is only offered once a year in the Fall. Details on the CBE can be found here.
Heritage Learners, bilingual students, and native speakers interested in taking Turkish content courses should see the Turkish Program Coordinator, Dr. Jeannette Okur, to determine their eligibility. Such students are also welcome to participate in the weekly Turkish Tea and Conversation Hour (for Intermediate, Advanced and native speakers of Turkish) and volunteer with Turkish Studies cultural events. Students interested in volunteer opportunities should contact Dr. Okur.
Student Highlights
The majority of UT students who study Turkish abroad or pursue research in Turkey or Azerbaijan do so with the support of federally funded scholarships, because the U.S. government has classified Turkish as a foreign language that is critical to our national security and prosperity. Recent graduates of the Turkish language program have secured jobs with the U.S. State Department and acceptance into top-notch doctoral programs. (See Student Profiles below.)
Fulbright Scholarship Awardees:
(2012-13) L.R. Rodriguez, (2014-15, 2020-21) A. Kreger, (2015-16) Z. Wingham
NSEP Boren Fellowship Awardees:
(2014-15) K. Guiler, (2017-18) N. Teale
Critical Languages Scholarship Awardees:
(2015) K. Wilshusen, (2015) M. Bacci, (2016) M. Burns
American Research Institute Award for advanced language study:
(2014) L.R. Rodriguez, (2015) E. Koymen, (2016) M. Chovanec, (2016) M. Aminpour, (2018) J. Sullivan, (2020) Ashley Thornton
Institute of Turkish Studies Summer Language Study Scholarship Awardee:
(2014) E. Koymen
Redhouse Award for Best Progress for a First-Year Turkish Student on the East Coast:
(2014) F. Kerns, (2015) Marc, (2016) K. Wilshusen, (2018) G. Frazor, (2019) H. Saleh
The Halide Edib Adivar Award from the Ottoman & Turkish Studies Association:
(2017) E. Nelson
Turkish Coalition of America Study Abroad Scholarships for American Students of Minority and Heritage Communities:
(2012) L.R.Rodriguez, (2012) D. Carr, (2012) E. Luna, (2013) Z. Wingham
Benjamin Gilman International Scholarship
(2012) B. Williams, (2013) Z. Wingham
Summer and Academic Year Foreign Language Acquisition Scholarship (FLAS) Awardees:
(2012) L.R. Rodriguez, (2012) D. Carr, (2013-2014, 2014) K. Guiler, (2014, 2016) A. Kreger, (2014, 2014-2015, 2017) E. Koymen, (2014, 2018) S. Bartels, (2015-2016) K. Wilshusen, (2016) N. Teale, (2016-2017, 2018) M. Bacci, (2018, 2018-2019) G. Frazor, (2018-2019, 2019) M. Mostofi, (2019-2020, 2020) Sophia Ahmad, (2019, 2019-2020) A. Thornton
Alumni Profiles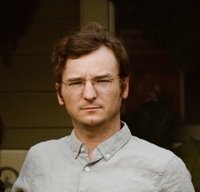 Dr. Matthew Chovanec graduated in May 2020 from the Department of Middle Eastern Studies, where he studied modern Turkish literature. His dissertation focused on the role of language ideology in the literary history of the Turkish and Egyptian novel. During his time at UT, he also published two peer-review articles on Turkish literature for the journals JOTSA and Monograf. He is also the translator of The Mosquito Bite Author by Barış Bıçakçı and Gavur Mahallesi [Infidel Quarter] by Mıgırdiç Margosyan. His recent article in Asymptote details the former novel and its importance to contemporary Turkish books. He currently teaches at the Virginia Military Institute.
Elizabeth (Nelson) Tay graduated from UT in 2017 with a B.A. degree in Government and a Minor in Turkish. In the summer of 2017, she studied at Ankara University's language school in Izmir, Turkey, thanks to the support of a Halide Edib Adivar Award from the Ottoman & Turkish Studies Association. Elizabeth has now found a job that allows her to utilize her Turkish language skills and her love of travel: she works with a digital marketing firm in Munich, Germany.
Zavier Wingham graduated from UT in 2014 with a B.A. degree in Middle Eastern Studies and International Relations & Global Affairs. His positive experiences studying abroad at Boğaziçi University in Istanbul (in Summer 2013 on a Gilman Scholarship) led him to pursue research on Afro-Turks as Fulbright Scholar in Istanbul (2014-2015). After participating in the Summer 2015 Critical Language Scholarship program in Ankara, Zavier completed his M.A. degree in Near Eastern Studies at New York University (2016), where he is currently a doctoral student in the History/MEIS program, interested in racial formation(s) and deformation(s) in the late Ottoman Empire. See why Zavier chose to study Turkish here!
In this January 2018 video, CMES Aluma Joanna Schenke describes her daily work in the Political Affairs Division of the U.S. Consulate in Adana, Turkey, where she has served since 2016. Ms. Schenke recounts (in flawless Turkish) how she and her Turkish colleagues regularly travel to the 22 provinces of South/Southeast Turkey in order to meet with local government officials, civic society organization representatives, and business leaders to field their concerns and convey accurate cultural, socioeconomic and political information to the U.S. government. She and her colleagues regularly host American diplomats and dignitaries who travel from Ankara and Istanbul to Adana; and she also provides consular services to American citizens living and working in the South/Southeast region of Turkey, including U.S. military personnel stationed at the nearby Incirlik Air Base. Ms. Schenke clearly enjoys living in Adana and working at the U.S. Consulate to strengthen U.S.-Turkey relations. Prior to her assignment in Adana, Ms. Schenke served the U.S. State Department in Bangladesh and Oman. She began working for the U.S. State Department immediately after graduating from the UT Center for Middle Eastern Studies M.A. program with Advanced Proficiency in Turkish and Arabic in May, 2011. Catch Joanna describing their job here!
A 2016 graduate of the UT Center for Middle Eastern Studies M.A. program, Mitch Bacci is currently a doctoral student in the joint History and Middle Eastern Studies PhD program at Harvard University. His research focuses broadly on the social and economic history of the modern Middle East. He is particularly interested in the political economy of drugs and narcotics, the history of state and institutional formation, and the history of public health and medicine in the late 19th and 20th centuries. Since 2017 he has also served SRC Coordinator of the Middle East Science, Religion and Culture Working group at Harvard Divinity School. A two-time FLAS Fellowship recipient in Turkish while at UT, Mitch continues to hone his Ottoman Turkish skills at Harvard University and its joint summer program with Koç University in Cunda, Turkey.
Turkish heritage learner Erol Gregory Köymen, a 2016 graduate of the UT Musicology M.A. program, continues to research Turkish musical history in the Ph.D. Program in Ethnomusicology at the University of Chicago. Erol has since continued his study of Ottoman Turkish at Koç University's ANAMED program, published numerous articles on the politics of music in Turkey, and most recently, introduced kanun virtuoso Tahir Aydoğdu and the ORBIS Quartett's rendition of composer Hasan Ferid Alnar's works at concerts in Berlin, Germany.