About the Department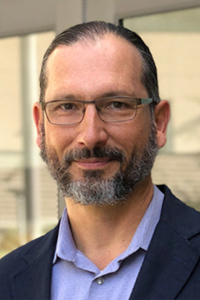 Our Vision
Advancing scientific discovery and education to understand and improve the human experience.
Our Mission
To advance knowledge through exceptional science and education, fostering open dialogue and collaborative engagement among a diverse group of scientists, educators, clinicians, and community partners.
Our Core Values
Innovation: We aspire to groundbreaking leadership in science and education.
Respect: We are committed to respectful treatment of one another as a foundation for everything we do.
Equity: We strive for transparency, inclusiveness, and equal treatment in every aspect of department life.
Engagement: We seek open dialogue and constructive engagement with our local, state, and broader communities.
Excellence in Psychological Science
In psychology, possibly the broadest discipline in science, we study everything from the single neuron to broad cultural and societal contributions to behavior—and the full range in between. At its core, our science seeks to understand the complexities of human behavior in a multitude of ways, including how the brain gives rise to behavior; how behavior is affected by mental illness, injury, and disease; and finally, how to develop effective interventions to promote mental wellbeing. As a 21st-century science, psychology is constantly exploring and incorporating emerging new approaches to our work, often by breaking down traditional academic and scientific boundaries.
The Psychology Department brings together outstanding faculty, staff, graduate, and undergraduate students to support our scientific and educational missions. The department has fostered a long history of productivity and international visibility, and that tradition is reflected in consistently high rankings (our graduate program and our Clinical program both rank #8 in US News & World Report's 2018 rankings). Our faculty have an exceptional record of obtaining federal, state, and foundation grants to support their work, and our wide-reaching research is conducted in a world class facility that boasts state-of-the-art laboratories and equipment. Since its creation in 1927, the department has attracted faculty who are the best in their fields, and our history includes several members of the prestigious National Academy of Sciences, presidents of the American Psychological Association and the American Psychological Society, and dozens of more specialized academic organizations.
The Psychology Department is also home to 2 important centers:
The Center for Perceptual Systems is an integrated multidisciplinary program that focuses on the study of perception from basic sensory processes to perceptual organization.
The Institute for Mental Health Research conducts interdisciplinary science that uses advances in basic research with clinical and non-clinical populations to develop innovative treatments for mental health disorders.
The impact of our work extends beyond even the broad scope of the Psychology Department. Many of our faculty are actively involved in interdisciplinary collaborations that span diverse colleges and schools across the university, the Dell Medical School, city and state governmental agencies and schools, non-profit organizations, and corporate partners from around the globe.
Our department values Academic Excellence by fostering an environment where faculty and students can:
Research — Engage in cutting edge science that aims to be open and reproducible in accordance the Consensus Study Report of the National Academy of Sciences, Engineering and Medicine - Open Science by Design Realizing a Vision for 21st Century Research (2018).
Education — Share knowledge through teaching and mentoring in a welcoming and respectful manner. Students and trainees are junior colleagues from whom we can learn as well as teach.
Community — Foster an academic community of students, staff and faculty, the promotes participation, equity, diversity and inclusivity. Reaching out to our Austin, Texas and National communities while anchored in the same values of equity, diversity and inclusivity.
The Psychology Department at The University of Texas at Austin is a terrific place to learn and engage in the pursuit of knowledge through science, we encourage those seeking an undergraduate or graduate degree in Psychology to check us out.