Detachment 825 Air Force ROTC
At Detachment 825 you will receive the best training the military has to offer
Welcome to the Department of Air and Space Force Science
Air Force Reserve Officer Training Corps (AFROTC) Detachment 825
Welcome to Longhorn Airman Country! Our mission at AFROTC Detachment 825 is to develop high-impact officers ready and motivated to lead and serve in our nation's Air Force and Space Force…Inspire, Educate, Train.
AFROTC was established at the University of Texas in 1947, in conjunction with the creation of the United States Air Force, to prepare civilian college students to become Air Force officers. Today, our cadet wing is comprised of officer candidates who attend The University of Texas at Austin, Austin Community College, Concordia University, Huston-Tillotson University, Southwestern University, and St. Edwards University. And, we prepare officers for not just the Air Force, but the Space Force as well.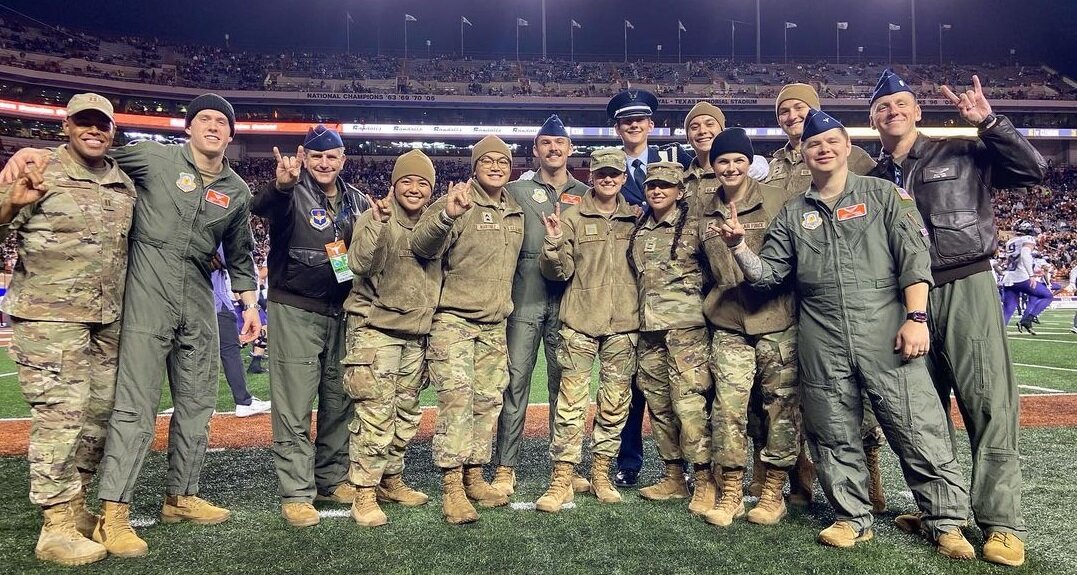 Edit Headline Text
Edit Subhead Text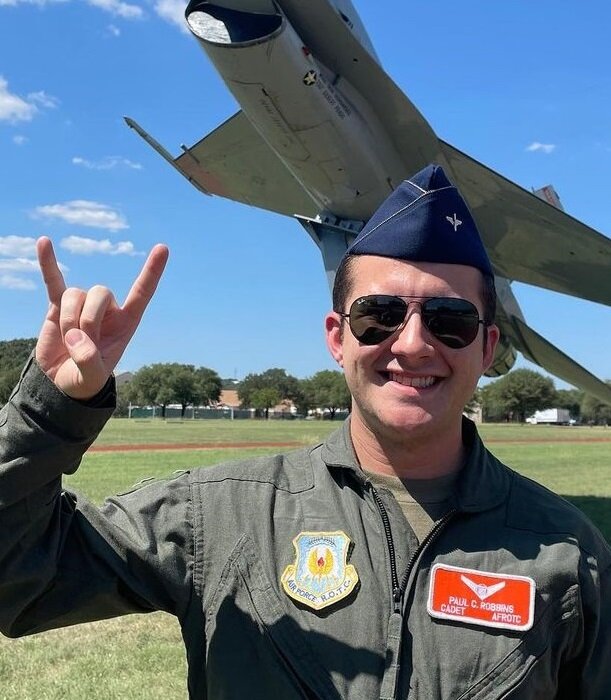 As a cadet in AFROTC, you will be working towards a commission as a second lieutenant in the United States Air Force or the United States Space Force, perfecting the leadership skills you will need to be a successful officer while you earn your college degree.
Our detachment has a rich culture that breeds excellence in our cadets and produces world-class officers for America's Air Force. Our distinguished alumni include retired Lt Gen Kenneth Eickmann; retired Maj Gen Ken Wisian, former commander of the Texas Air National Guard; Brig Gen Jeannie Leavitt, the Air Force's first female fighter pilot; Operation ENDURING FREEDOM/IRAQI FREEDOM veterans like Maj Christopher Cooper; Purple Heart recipient Captain John Simpson; former NCAA track and field stars Capt Quincy Boles and Capt Kelly Heinbaugh; and member of the 2005 National Champion football team, Lt Col Brad Poronsky.
We don't just commission second lieutenants, we ensure they are ready for takeoff as leaders in the world's best Air Force and Space Force. The journey is not an easy one, but it leads to one of the most rewarding careers in the world. Are you up for the challenge?
Student at a nearby college? You can likely join AFROTC at UT Austin and still attend your college full time!

UT Austin has a "cross town agreement" with Huston-Tillotson University, Austin Community College, Concordia University, Southwestern University, and St. Edward's University.
Learn More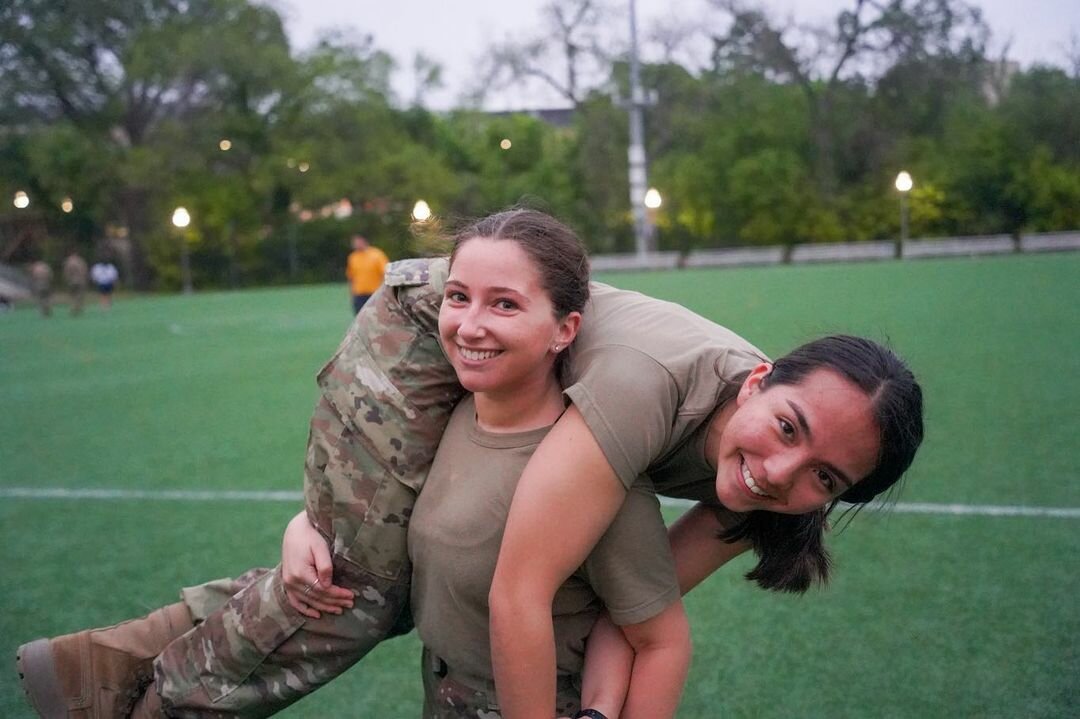 Video
What is DET 825?
For a closed caption version, click here.
Related Links
Ready to Join?
The first step is often the hardest on a new journey. We are here to support you with whatever your goals are with AFROTC.
Join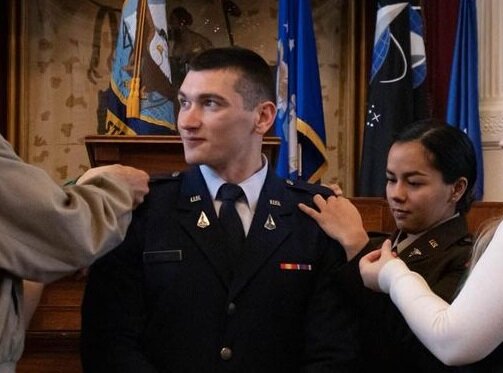 Current as of 13 Jan 2023