Patton Hall Building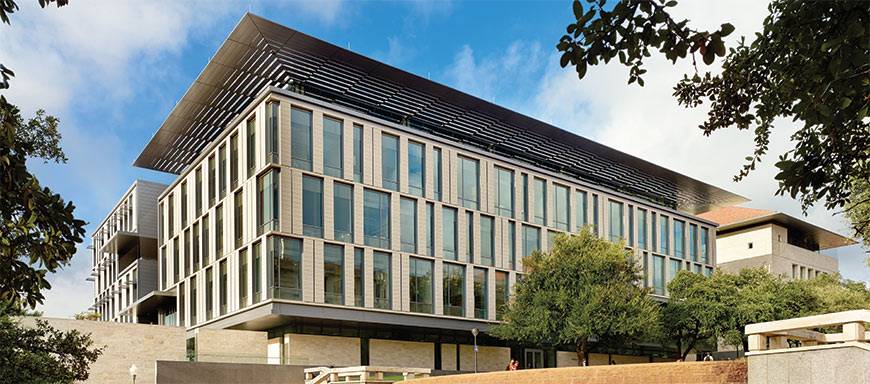 Edit Headline Text
Edit Subhead Text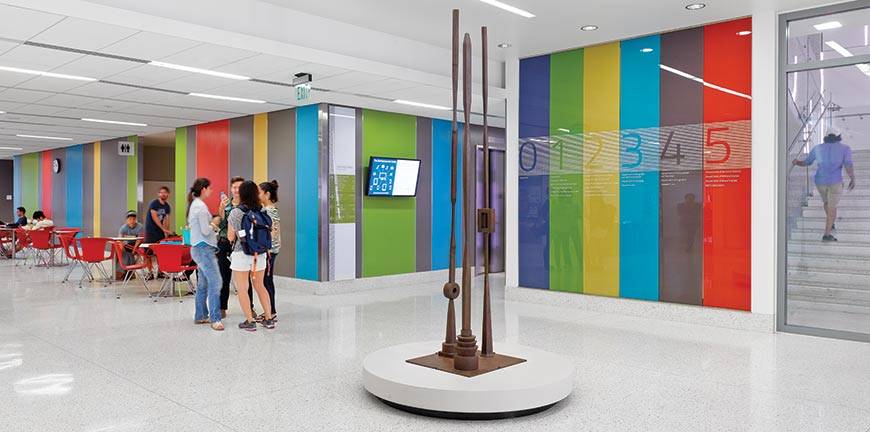 Centrally located on the East Mall near San Jacinto Street, Patton Hall (RLP) is at the heart of campus life. With its opening in January 2013, Patton Hall set a new standard for planning, design and construction for the 21st century campus. The College of Liberal Arts was the first college at UT Austin to fund a building of its own. Faculty, staff and students were integral to the design process, which culminated in a facility that is uniquely suited to their needs. Classrooms and other gathering spaces maximize student and faculty collaboration while minimizing environmental impacts in this LEED Gold building. Patton Hall's naming honors Sherri and Robert L. Patton, Jr., who transformed the College of Liberal Arts with a $20 million gift.
The building's six floors feature light-filled offices and meeting rooms, classrooms equipped with the latest technology and open areas both inside and out for students, faculty and visitors to mingle, study or relax.
Zero Floor
This level features smart classrooms that are among the best general-purpose classrooms on campus. With the press of a button, the system lowers window shades and display screens for instructional presentations. Liberal Arts Instructional Technology Services installed these smart classrooms with special attention to acoustics, sightlines, writing surfaces, seating and lighting. A central help desk remotely monitors and controls every room in the building. With more than nine miles of cabling, this centralized system is readily adaptable to technological upgrades, saving the college both time and money.
The ground floor also features an ROTC fitness room and labs for Geography and the Environment.
Learn More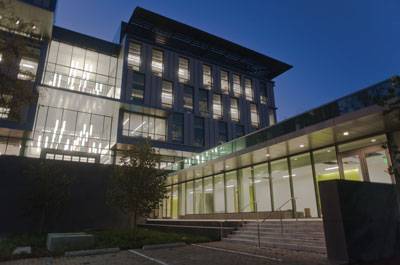 First Floor
For the first time, the College of Liberal Arts has its own conference center for symposiums, distinguished lectures and special events. The Julius Glickman Conference Center conference center consists of six rooms, a full audio/visual presentation system and a staging area for caterers. The conference center's south-facing doors open onto a patio overlooking the Ellen Clarke Temple East Garden and the Frances Brannen Vick West Garden. The conference center's large windows also offer beautiful views of these lush gardens.
Liberal Arts undergraduates have a home of their own in the Martin Dies Student Center. Available only to liberal arts students, this spacious lounge opens onto the east deck and offers views of the Waller Creek Greenbelt. Additionally, the first floor houses the CLASS Center, computer labs, general purpose classrooms and academic advising offices.
Learn More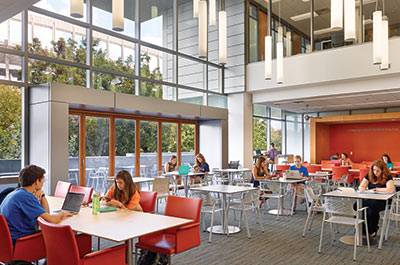 Second Floor
Two of the university's most distinguished honors programs—Liberal Arts Honors and Plan II—are now located side by side in suites above the main entrance that overlook the university's East Mall. Each light-filled suite includes a common room, a computer lab, and areas for meetings and other administrative functions.
The floor also houses Native American and Indigenous Studies, the Humanities Program and the Schusterman Center for Jewish Studies. This level also features collaborative faculty spaces in the Population Research Center that are specifically designed to facilitate interaction and collaboration among team members. Faculty and post-doctorate researchers in similar research fields are joined together in these common spaces that feature shared worktables and audio/visual systems.
Learn More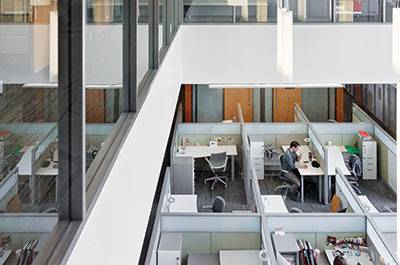 Fifth Floor
The ROTC suite highlights four branches of the military: Army, Navy, Air Force and Marine Corps. With an observation deck that overlooks the Waller Creek Greenbelt, the shared heritage lounge features a donor board and brief historical narratives of the four military branches.
The center also features alcoves in the public area dedicated to each branch and a Missing in Action (MIA) and Prisoner of War (POW) brick wall—salvaged from Russell A. Steindam Hall—with signatures from POWs.
Learn More