Kofi Nutor Honored for UT-Austin's Top Dissertation
Benjamin Kofi Nutor has been named the 2022 winner of the Michael H. Granof Award, earning the prestigious distinction of UT-Austin's top dissertation.

Marshalling multiple lines of evidence - archival, ethnographic, and three seasons of archaeological excavations - The Landscapes of Transatlantic Contacts and Slavery at Peki in Eastern Ghana, c. 1600–1900 provides a nuanced and community-based view of the disruptive effects of the transatlantic slave trade, as well as the dynamic strategies that local people developed to adapt and survive in West Africa.

"Kofi's dissertation exemplifies the epistemological revolution and significant contribution that indigenous scholars can offer to a field that continues to wrestle with its need to decolonize its narratives of the past," observed James Denbow, Nutor's dissertation committee supervisor. "It reveals the importance of multi-disciplinary approaches, as well as the importance of listening and working closely with communities so they can benefit as they work through the myriad consequences of such difficult histories. The dissertation is of global importance to all communities that find a need to confront their own difficult narratives—especially narratives with roots deep in the racism of commoditized enslavement."

Dr. Nutor is currently a Visiting Assistant Professor in the Department of Anthropology at Texas A&M University.
Learn More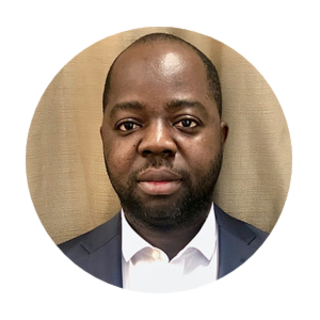 Graduate Student Spotlight: Sarah Eleazar
Eleazar is a doctoral student in Sociocultural Anthropology at the University of Texas at Austin.
About us...
The Department of Anthropology of the University of Texas at Austin offers a broad program of research, teaching and community engagement that builds upon the historical strengths of archaeology, linguistic anthropology, biological anthropology and sociocultural anthropology in order to understand and address the challenges of a culturally diverse, increasingly globalized and rapidly-changing world.

The world is constantly changing in extraordinary ways, and the aim of the Department of Anthropology is to research and teach toward a better understanding of the world; a world in which the articulation of local cultural forms and identities with global processes is increasingly complicated and consequential; one in which the relationships among all types of social groups, from individuals to governments to multi-national corporations, are evolving and taking new forms; one in which race, ethnicity, religion, gender, sexuality, and other aspects of cultural identity are forever shifting in form and significance; one in which the relationship of human beings to both the natural and constructed environment is at an increasingly critical stage.
Learn More