Academic Advising
We are Offering Registration Advising by Appointment Only Until April 3rd
After April 3rd, we will be offering registration advising appointments in the morning and virtual drop-in hours in the afternoon. Please note that at this time we will only be discussing summer/fall 2023 registration issues. Any other advising questions can be addressed when regular advising resumes after registration ends (April 14). Drop-in advising hours and links will be posted closer to the start of the registration period.
Learn More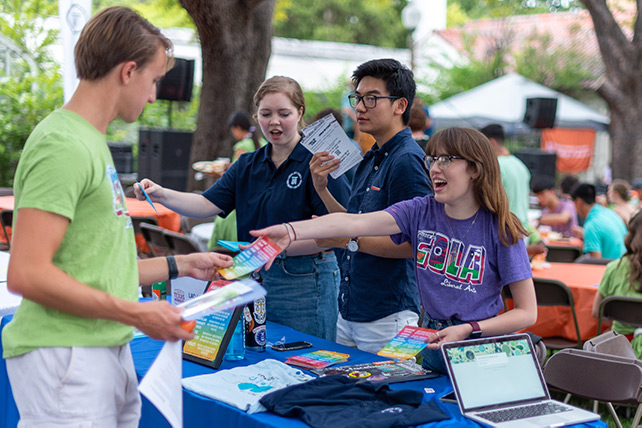 Location: Batts Hall, BAT 2.102
Hours: Monday - Friday from 9 a.m. - noon, 1 p.m. - 4 p.m.
The Government Undergraduate Advising Office assists students with: degree requirements, scholarships, study abroad programs, honors programs, petitions, special waivers, scholastic probation, and transfer of credit. We also assist students with class registration, the add/drop process, semester planning, and making appropriate referrals to campus resources.
While advising is not required for students UNLESS they are new to the major or on scholastic probation, it is recommended that all GOV majors visit the advising office at least once a semester.
Government Undergraduate Advising Office
1 University Station A1800, BAT 2.102
The University of Texas at Austin
Austin, Texas, 78712
512.232.7283
GOV Advisors
Megan McKay
Julian Falgout
Cassadie Charlesworth
Krista Zampacorta