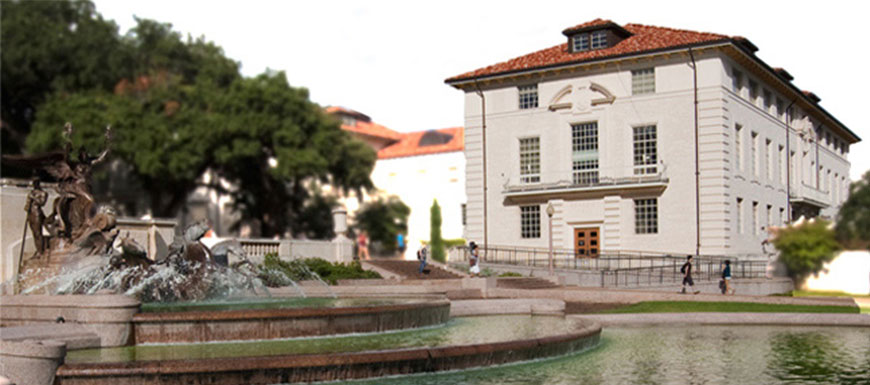 ---
---
Spotlight
Open Letter to President Fenves re: Hurricane Maria
This letter, endorsed by Puerto Rican faculty members on campus, is in regards to the devastation inflicted on Puerto Rico and the US Virgin Islands by Hurricane Maria and proposes measures that the Office of the President might consider to engage in short or long term relief efforts to resolve the humanitarian crisis.

---
The Globetrotters begin a new season!
The Benedict Hall Globetrotters begin their new season Thursday, September 28th at 8pm at the Wright IM Fields (4901 Guadalupe St). Last semester they were undefeated in the regular season and went on to the Intramural co-ed playoffs! Fans and spectators are welcome to attend these exciting games. Good luck this season!
---
Dept. of Spanish and Portuguese Professors on García Márquez Archives
Professors Gabriela Polit and César Salgado appear in the recent article, "Revelaciones en el archivo de García Márquez" available at http://www.eluniversalqueretaro.mx/vida-q/06-03-2017/revelaciones-en-el-archivo-de-garcia-marquez
---
New Series of Radio Interviews on Afro-Bolivian Language and Culture
Alejandro Gutiérrez and Sandro Sessarego broadcasted their first episode "La vida de antes" as part of a radio program called "Somos afrobolivianos".
---
The XXII Graduate Colloquium (March 24-26, 2016) brought together graduate scholars from a variety of disciplines whose work addresses the linguistic and creative expressions that reflect bordered subjectivities, life in the borderlands, and the crossing of geopolitical, linguistic, cultural and disciplinary boundaries. Thank you to all who worked on this impressive project! Congratulations!
For the complete Proceedings of the XXII Graduate Colloquium of Iberian and Latin American Languages and Cultures, CLICK HERE.
---