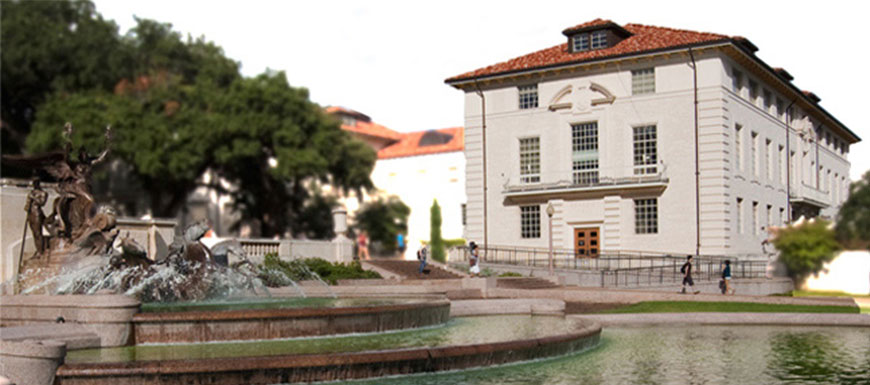 San Jacinto Residence Hall (SJH)
---
---
Spotlight
Welcome, New Graduate Students!
The Department welcomes our newest graduate students: Pilar Villanueva, Luis Avilés González, Ricardo Castro, Wilfredo Burgos-Matos, Vera Burrows, Victoriano Garre-Léon, and Rafael Jiménez-Baralt.
New Certificates in Spanish announced for 2018-2020!
New certificates
for Spanish in the Medical Professions and in Business Spanish are being offered from Fall 2018. Please see our advisors in BEN 2.108 to discuss these opportunities.
---
Open Letter to President Fenves re: Hurricane Maria
This letter, endorsed by Puerto Rican faculty members on campus, is in regards to the devastation inflicted on Puerto Rico and the US Virgin Islands by Hurricane Maria and proposes measures that the Office of the President might consider to engage in short or long term relief efforts to resolve the humanitarian crisis.

---
The Globetrotters begin a new season!
The Benedict Hall Globetrotters begin their new season Thursday, September 28th at 8pm at the Wright IM Fields (4901 Guadalupe St). Last semester they were undefeated in the regular season and went on to the Intramural co-ed playoffs! Fans and spectators are welcome to attend these exciting games. Good luck this season!