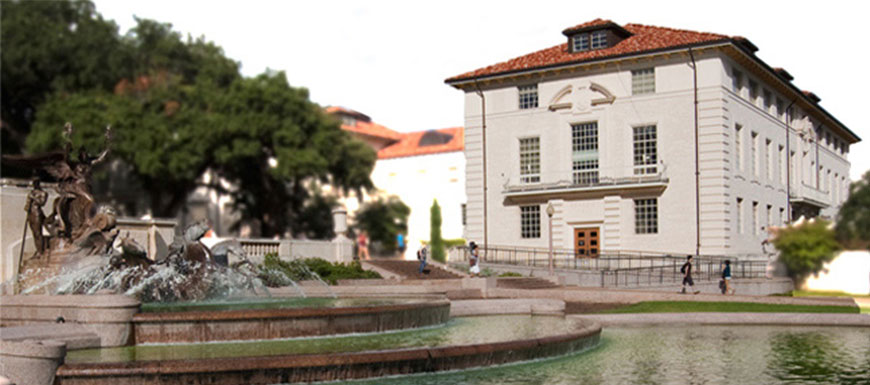 ---
---
Spotlight
Congratulations to the Globetrotters!
The Benedict Hall Globetrotters finished their soccer season last week undefeated in the regular season and with one win in the IM co-ed playoffs! They owe their success to their dedicated fans, supporters, and players. Look for them next semester and get in touch if you're interested in joining the team!
---
Congratulations to Ignacio Carvajal!
Ignacio has been awarded a Professional Development Award from the Texas Language Center (TLC) to assist in the furthering of his project "Creating an Indigenous Language Online Course!"
---
The Department of Spanish and Portuguese welcomes Jorge Pérez, Professor of Iberian Literatures and Cultures. He received his Ph.D. degree in Hispanic Languages and Literatures from the University of California, Santa Barbara. He is the author of Cultural Roundabouts: Spanish Film and Novel on the Road (Bucknell UP, 2011) and Confessional Cinema: Religion, Film, and Modernity in Spain's Development Years (forthcoming, University of Toronto Press), and is the co-editor of The Latin American Road Movie(Palgrave). He has published articles in ALEC, Anuario de Estudos Literarios Galegos, Arizona Journal of Hispanic Cultural Studies, España Contemporánea,Journal of Spanish Cultural Studies, Revista Canadiense de Estudios Hispánicos,Revista de Estudios Hispánicos, Siglo XXI, and Studies in Hispanic Cinemas. He has also co-edited a Special Issue of the Journal of Spanish Cultural Studies(10.2, 2009) on the topic of Spanish popular music. Before joining the faculty at UT, Austin, he received the W.T. Kemper Fellowship for Teaching Excellence at the University of Kansas in 2011. He was previously awarded the Cramer Professorship from 2006 to 2008 for excellence in research and teaching and was recognized in 2009 for excellence in graduate teaching by the Center for Teaching Excellence at KU. 
For more information, CLICK HERE.
---
The XXII Graduate Colloquium (March 24-26, 2016) brought together graduate scholars from a variety of disciplines whose work addresses the linguistic and creative expressions that reflect bordered subjectivities, life in the borderlands, and the crossing of geopolitical, linguistic, cultural and disciplinary boundaries. Thank you to all who worked on this impressive project! Congratulations!
For the complete Proceedings of the XXII Graduate Colloquium of Iberian and Latin American Languages and Cultures, CLICK HERE.
---
---
The Department of Spanish and Portuguese presents El Cafecito, a space to practice your Spanish in an informal, conversational way. El Cafecito will take place every Thursday from September 15th to December 2nd in the Cactus Cafe from 2pm to 3pm. [more info]
---
Una conversación con Lily Litvak, Guillermo Sheridan y Eduardo Espina. Friday, September 23, 2016 | Benedict Hall (BEN) 2.104 2:00 PM - 4:00 PM. [more info]
---
On Thursday, September 1st, from 4:00pm to 6:00 p.m, in CLA 1.302E, on UT campus, Poetics for the 21st century / Poéticas para el siglo 21 at UT Austin presents a poetry event entitled "Afro-Rican Mapuche Poetics: Santiago / San Juan," which will feature acclaimed poets and writers Mayra Santos-Febres (San Juan, Puerto Rico) and David Aniñir Guilitraro (Santiago, Chile). [more info]
---
The XXII Graduate Colloquium of Iberian and Latin American Languages and Cultures will take place on March 24-26, 2016... [
more info
]
---
Gabriel García Márquez is considered one of the best writers of our times. In 2014 The University of Texas bought his personal papers, now available at the Harry Ransom Center. As the legacy of his work and life, this archive can provide a vibrant learning experience for our current and future students. Come share with us and with others students and teachers from around central Texas the opportunity to celebrate García Márquez's influential work and remarkable archive. [more info]
---
---
October 18th and 19th, at the Glickman Conference Center, CLA 1.302... [more info]
---
Symposium to mark the opening of the Gabriel García Márquez Archive at the Harry... [more info]
---
A Poetry Reading by Raúl Zurita, Tamara Kamenszain, Sergio Raimondi and Leonel Lienlaf [more info]
---
Colloquium Racialized Geographies in Urban Brazil, to be held on November 7th and 8th in Benedict Hall room 2.104. [Read More]
---
Dr. Naomi Lindstrom has been named the Gale Family Foundation Professor in Jewish Arts and Cultures [more info]
---
October 23-25, 2014
The Department of Spanish and Portuguese invites you to a Film Festival [more info]