Niti Majethia
Turning the Page: Niti Majethia on writing, graduation, and spoken word artistry
By Jacqueline Magno | Social Media Intern
November 24, 2020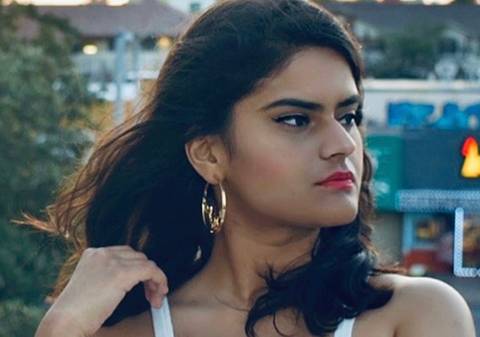 Looking back on her time as a college student, Rhetoric & Writing senior Niti Majethia is grateful to have spent the past chapter of her life on The Forty Acres.
Born in Mumbai, India, Majethia began her academic journey at a young age when her parents taught her the value of reading, studying well, and becoming well-educated. At age nineteen, she traveled the globe to become an international student at The University of Texas.
"The culture shock was real," Majethia recalled. "When I first arrived, it was daunting to put myself out there. I didn't know how to navigate the education system, more so make friends with American students. It was just so different."
Nevertheless, Majethia's passion for writing became her guiding force for success at an American university.
"As cheesy as this sounds, I don't have anything that speaks to my soul as much as writing does," Majethia said. "Writing is my life, and majoring in Rhetoric & Writing at UT has opened my mind to so many other career paths. You can write for media; you can write for advertising. So long as you're creative, you can make money doing anything."
Majethia has since poured her creativity into her poetry anthology, The Battle Cry: A Little Book of Comfort and Strength. The collection of poems serves to encourage readers throughout life's difficult situations.
"I'd been writing this book for three years, but I didn't know when to publish it," Majethia admitted when asked about the writing process. "Then, COVID-19 happened. I could see how many people's mental health was deteriorating in quarantine, and I thought, 'This is the right time to publish this book; hopefully, it will provide comfort in the times we live in right now.'"
In addition to publishing her work, Majethia has turned to RAW Artists—a spoken word artistry network—to promote her writing.
"Spoken word artists recite their poetry and prose to an audience," she explained. "And every time the audience likes what you say, they snap. It's a really interactive and interesting process."
Though she has a long way to go as a spoken word artist, Majethia loves the lively environment of RAW Artist showcases.
"I haven't done justice to it yet, since my workload at UT is insane. Plus, I haven't done a show in a year because of COVID-19," she prefaced. "But I've performed at a few shows, where I've read my poems about America, womanhood, and the Me-Too movement. And the energy is absolutely amazing. There's at least 1,000 people at a RAW Artists show, so when we're all together, there's nothing else like it."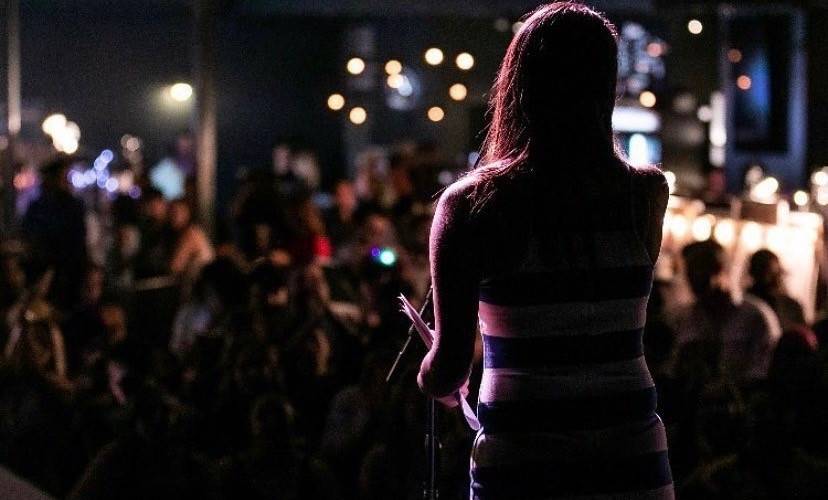 Majethia also spent her time as a college student writing for Spark Magazine, an on-campus fashion and lifestyle publication. After working as a contributing writer for a year, she was promoted to the role of copy editor.
"Working at Spark really cemented my desire to work in the magazine and publishing industry," she said. "It showed me what I was made to do."
Majethia attributes her success at UT to her parents, who have motivated her throughout her academic and professional journey. Additionally, she keeps tabs on her favorite musicians and authors for creative inspiration.
"My parents inspire me immensely; they're super passionate about me having a career," she shared. "I'm also inspired by artists of all kinds. My favorite musicians are in the Mutual Friends artist collective, and my favorite writers are Cheryl Strayed and Rainer Maria Rilke."
Now in her senior year, Majethia is currently interning with The Austin Chronicle and preparing for her upcoming graduation.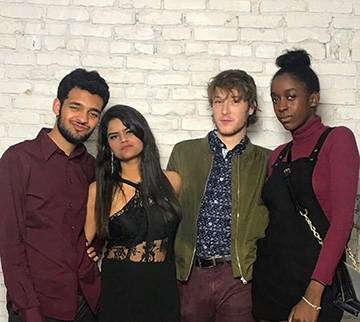 "I think it's the best job ever," she said. "I'm also on the cusp of graduating, so I'm trying to get my life together and imagine what life's going to look like once I leave."
When asked about what she'd miss the most about campus life, Majethia smiled.
"Oh man, I'm going to get emotional!" she said with a laugh. "I'll definitely miss the lawn by the tower. I have so many memories lying down on the grass in-between classes; it's a great place to do some introspection. But most importantly, I'm going to miss my friends. Some of them aren't graduating yet, so it gives me comfort that I don't entirely have to say goodbye. I can always stop by and visit."
As a senior Rhetoric & Writing major, Majethia advises students in The College of Liberal Arts to determine the logistics of their degree and take advantage of the opportunities UT has to offer.
"I recommend reaching out to your advisor—especially if you're undeclared. Figure out how many hours you need to take, what your GPA needs to be, and what extracurriculars you want to join," she said. "Also, put yourself out there! Go to as many events as possible; meet as many people as possible. Don't be afraid to show people what you're all about. Everyone here is changing the world in their own way, and everybody's interested in knowing your perspective."
Majethia's latest book, The Battle Cry: A Little Book of Comfort and Strength, is available for purchase on Amazon and Barnes and Noble. You can visit her website, nitimajethia.org, for more poetry, published works, and self-care resources.